topic 3874
Analyzing for Fluoboric Acid in Tin Plating Solution
(1999)
I am attempting to set up a tin plating process and need a procedure for determining the concentration of fluoroboric acid in the plating solution. If you know of any such procedures, please let me know.
Allen Bosley
- Beltsville, Maryland
---
(1999)
Check out page 552 of the 98 Metal Finishing Guidebook. They have the test methods listed for all the acids there.
K. Ferraz
- Austin, Texas
---
(2000)
You can either check with your Fluoborate vendor/manufacturer or in the Metal Finishing Guidebook.
This analysis will give you an Empirical (EMP) reading, and usually is only a titration with a Standard Solution of Sodium Hydroxide to a turbid endpoint. Multiply by an appropriate factor and you have the concentration.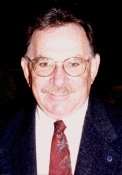 Ed Budman
- Pennsylvania


This public forum has 60,000 threads. If you have a question in mind which seems off topic to this thread, you might prefer to Search the Site