Live! From beautiful Pine Beach New Jersey: Welcome to the world's most popular metal finishing website
topic 3868
Splash Anodizing Technique
1999
Q. Being from an automated machining background, I know little on metal fab and coatings. I'm seeking input on the area of "splash anodizing" and its techniques. I'm not looking to compete with any products or anodizing houses, but to produce our product. I believe sending the work out is cost prohibitive but would definitely like to consider. We are introducing a new product line that will have the potential high volume (1k to 7.5k) per day of short batch runs (50 to 250). Our parts are flat, under 8" sq., 250" thick aluminum. Each batch will need a custom splash/color anodizing.
Burke Mitchell
automation - Detroit, Michigan
---
1999

Hi Burke,
There are companies that do some incredible splash anodizing. I've seen it and myself wondered how it was done. They do some really interesting work and I have to admit, it impressed me to the point where I wanted to order one of their splash anodized clocks just to put it on my desk and say its anodized aluminum (of course I wouldn't take credit for it, I'd have 100's wanting paintball guns done then.
).
Matthew Stiltner
plating company - Toledo, Ohio
---
2005
A1. Anodizing is a relatively simple process, and if you do a web search for 'anodizing aluminum' you should find a few sites with the full details on the basics. To do splash:

Anodize as normal.

Dye the lighter color first (the whole piece)

Mask off the area you want to keep the lighter color using rubber cement (use a lot, it makes peeling it up easier.)

Dye the darker color.

Remove the rubber cement by rubbing it with your fingers, or a rubber-palmed glove. Clean with Acetone [linked by editor to product info at Amazon] to remove remnants of the rubber cement.

Seal as normal. (Nickel acetate sealant.)

Good luck!
Gene Temple
- Forest Grove, Oregon
---
October 29, 2010
A2. Splash anodise is done using different colored printing inks.
Anodise as normal and then dry out; then dribble on one color, then another and as many as you like; then dye completely then apply the dark color then remove the excess ink by soaking in a solvent then seal in a nickel acetate solution.
stephen bishop
- sandhurst berkshire uk
---
---
To minimize your searching efforts and to offer multiple viewpoints, we've combined some threads into the dialog you're viewing. Please forgive any resultant repetition or failures of chronological order.
---
---
Help on multicolor anodizing
2000
Q. Hi everyone!
In Sweden there is no one who offers multicolor anodizing. I would like to get information on how to perform this kind if anodizing and if there is any company who offers a complete method. I would really appreciate if anyone could help me with this!
Henrik Hugosson
- Sweden
---
2000
A. Hi Henrik. You might be looking for what we call "splash anodizing".
As for how to do it, it's still somewhat confidential at this point, but get what you can from the answers above, also see letter #1356, and look on some of the paintball gun websites. Good luck.
Ted Mooney, P.E.
finishing.com
Pine Beach, New Jersey
Striving to live "Aloha"
---
---
2003
Q. I have a small sample of anodized aluminum extruded profile, 40 mm wide, used for flooring, with the visible upper convex surface decorated with mixed colours and pattern, whereas the lower surface is matte anodized. Unfortunately I do not know how to send a photo to this forum for you to visualize the sample. What I would like to know is how that special anodized finish is obtained. Any advise highly appreciated.
Tim
Aluminium Anodizing Mgr. - Istanbul, Turkey
---
2003
A. This is called 'splash anodizing'. It is also used on flashlights and other items; but to see dozens of examples, look up 'paint ball guns' with a search engine. There are a few answers above about splash anodizing that give some hints about how to do it, but people who have developed the best examples are not revealing their complete details yet.
Ted Mooney, P.E.
finishing.com
Pine Beach, New Jersey
Striving to live "Aloha"
---
---
Splash Anodizing, How? Who? Where?
2001
-- this entry appended to this thread by editor in lieu of spawning a duplicative thread
Q. I am interested in having some paintball guns splash anodized and would like to know where I can find information on this technique. How is it done? What equipment is required? What are the costs involved? Can I set-up in a small shop? Is there anyone in Southern Ontario who does it? Any information on this process would be helpful.
Thank you.
Shane Mussche
- Hamilton, Ontario, Canada
---
2005
A. You should go to google and type in "paintball marker anodizing". That should find your answer.
Ronald Higgins
- Sumter, South Carolina
---
---
2000
Q. I would like to know different tactics on how to do splash anodizing. If anyone has suggestions on how to do this process, it would be greatly appreciated.
Tom Thomsen
- Upland, California United States
---
2000
A. Tom, There have been several letters to this site (above yours) asking the same thing. I have one word for you ... Proprietary. [Beyond what you've read here] sorry, no one that's doing that is giving away their secrets at this point in time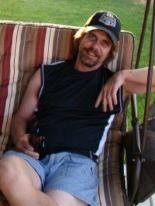 Marc Green
anodizer - Idaho
---
2000
A. Exactly. The fine details are held as trade secrets. There are good hints about the generalities here and on letter 1356 though.
Ted Mooney, P.E.
finishing.com
Pine Beach, New Jersey
Striving to live "Aloha"
---
---
Splash anodizing paintball guns
2003
Q. I would like to know how to splash anodize aluminum, I am planning on doing it to an already anodized paintball gun.
Rye Nienke
- Windsor, Colorado, United States
---
2003
A. Companies spend 10s of 1000s of dollars developing these sweet-looking coatings, and you won't find the info freely distributed here. Take my advice, if you want it to look good, spend $100 or so (it will be cheaper for you to do this, then to try and coat it yourself, and the results will be 10 times better), and send it to a professional...its well worth it. I believe you'll probably find several coaters listed in a paintball gun magazine, or.. check the WWW, as I know they can be found there, along with pricing info.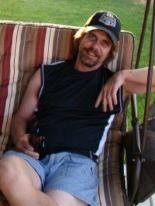 Marc Green
anodizer - Idaho
---
2003
A. What colors are you thinking of attaining on your gun? I have done this before but to get the right look you must dye in the right order.
Chad Autry
- Albuquerque, New Mexico, United States
---
---
How to get a "fade" when dying anodizing
1999
Q. I was curious if anyone could inform me as to how one "masks" the aluminum when anodizing. I would like to know how the aluminum is "masked" to create a fade of colors or a splash of different colors. Thank you in advance
Ken T
[last name deleted for privacy by Editor]
- Massachusetts
---
February 25, 2009
A. Hi, Ken. True masking is done with lacquers, waxes, and tapes that keep the solutions from getting to certain areas. But the fade-aways of splash anodizing are done differently, and it is a newer technique that tends to include some trade secrets as well as generic knowledge. But I understand that the usual techniques include a light dyeing all over in in one color, not too different from dyeing an Easter egg, followed by secondary dyeing -- sometimes even with dyes that float on the surface like water transfer printing.
Regards,
Ted Mooney, P.E.
finishing.com
Pine Beach, New Jersey
Striving to live "Aloha"


If you have a question in mind which seems off topic, please Search the Site