World's #1 finishing resource since 1989
No login needed: Chime right in
topic 1356
Anodizing with a tie-dye look?
1998
Q. Can anyone suggest how "tie-dyed" anodizing is done? By "tie-dyed" I am referring to a multi-colored pattern. Picture, for example, "camouflage" paint like you would see on an army jeep. How would you go about anodizing aluminum in a pattern something like that? Someone suggested floating immiscible dyes on a surface; someone else suggested roller coating the dyes. Does either sound realistic or can you offer a third possibility? Thanks!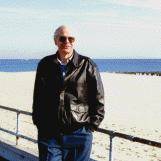 Ted Mooney, P.E.
Striving to live Aloha
finishing.com - Pine Beach, New Jersey
---
1998
A. Ted,
I think that you will find it more commonly referred to as "splash anodizing". The generalities are somewhat known, but the specific "tricks" are very tightly held secrets. There is at least one patent infringement case in process now.
James Watts
- Navarre, Florida
---
1998

So:
We have at least one commercial process that works. But it might be subject to a patent.
And/or we might have a "trade secret" method which works, but it is closely guarded.
And/or someone might be infringing on the patent, and the tightly held secret is that he is using the patent out of license, and the patent holder is trying to get the goods on him.
OR, the patent holder is under the mistaken assumption that his patent is being infringed, but its really not, because someone found another way, but how can he be sure if he doesn't go to court?
I understand, I think.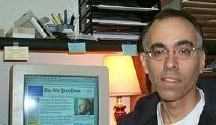 Tom Pullizzi
Falls Township, Pennsylvania
---
1998
A. The type of finish you are describing is usually done in multiple steps. Sometimes a pattern is rolled on a clear, unsealed anodized surface. Other times, masking is used; then again, the "splash" patterns are actually painted over a single color anodized surface.
Gerald Janssen
aluminum coil anodizing - Streamwood, Illinois
---
1999
A. You can use any sealant like nail polish or clear polyurethane to cover the area you want to retain. you can layer this and finally when you are finished adding your color coats...bleach out undesired color before adding the next color after sealing...strip off the sealant with mineral spirits [affil. link to info/product on Amazon]...
su davis
---
2003
A. Hopefully I have got the question right, here's my answer. We use the Aluprint screening ink from Clariant. It is possible to spray, silkscreen, tampoprint, drip, etc. to make different patterns on an anodized non sealed surface. In this series of products there are also an ink without color used for masking and reducing the color value of an other color. There are two different types of ink. One resistant to water and one nonresistant. The main difference is that the water resistant type stays the same color when dyed with another water based color.
One other way is to mix anodizing dyes with water and corn starch and boil it to make the dye thicker. This is the low budget way to do it.
Martin Dehlin
- Eksjö, Sweden
---
2005
-- this entry appended to this thread by editor in lieu of spawning a duplicative thread
Anyone have information on camouflage anodizing? I have heard you clear anodize, rinse, apply camo ink or paint, then seal? Thanks,
Melvin Hankins
hobbyist - Harrison, Arkansas
---
---
More info on splash anodizing is available on letter 3868, "Splash Anodizing Technique" .
---
---
Want iridescent finish on aluminum
February 17, 2014
Q. Hi Guys

I run a small business that primarily deals with aluminium 6082-T6 and are mechanically suited for the application however are also on view 100% of the time, we currently have our aluminium anodised with various dyes however some clients have asked for the iridescent colouring which I believe to be Titanium nitride?

I just wanted to see if there were any other processes for aluminium that would produce this finish?

Thank you for your time
Josh
Josh CPV
Technical development Graduate - southampton, hampshire, UK
---
February 2014

A. Hi Josh.

The coloration of anodized titanium is due to interference patterns and is thus iridescent. The coloration of anodized aluminum is due to dyes (pigments) and thus does not exhibit iridescence.

But there is more than one way to skin a cat (one of finishing.com's tangential missions is to keep barnyard metaphors alive), and you can consider splash anodizing, which offers very interesting patterns.

There was a finish on a handful of paintball guns, called Aurora, and offered by a company called ODD. But they apparently went out of business six or seven years ago, with no record left of how the finish was done. You can spend hours on paintball forums reading theories about it. My guess is it was PVD vapor deposition of titanium onto aluminum, followed by high voltage anodizing -- but I'm not even convinced that those guns were made of aluminum rather than titanium. I'd love to hear the history, but it's so wrapped up in urban legend and wild theories, that you'll probably waste hours making little progress trying to investigate it. Best of luck.

Regards,




Ted Mooney, P.E.




Striving to live Aloha




finishing.com - Pine Beach, New Jersey





TUTORIAL FOR NEWBIES:

When titanium is anodized, the titanium oxide coatings produced are transparent and very thin (shorter than the wavelength of light). When light hits the surface, some of it reflects off the top of the coating and some reflects off the bottom of the coating (the surface of the metal). The result is interference, canceling out some wavelengths, giving a predominant color to the titanium that is dependent on the thickness of the coating.

When the light hits this coating at a skewed angle, instead of dead on, the same interference occurs but the length that the light must travel through the coating before hitting the back is a bit longer, so the interference occurs at a longer wavelength, so the shade is different. This difference in shade depending on viewing angle is called iridescence. Sometimes you see this effect in the headlights of oncoming cars changing shade as they approach.


Iridescence