topic 3866
Making Surgical instruments non reflective
(1999)
I'm consulting for one of china's largest surgical instrument companies.They are rendering their stainless steel surgical instruments non reflective with wet glass media. but this is proving too abrasive for instruments that are silver soldered. In you opinion would any of your plastic media manage to dull a polished stainless steel surface without damaging the silver solder too much?
Raphael Perez
Wolfram, Australia
---
(2000)
Have considered the possibility of impinging with solid pellets of carbon dioxide? You just may be able to dull down the surface of the Stainless Steel without damage to the silver solder.
This technique has had some fairly similar uses, but not exactly what you are looking for. Equipment? Please check out various Journals in the Finishing Industry.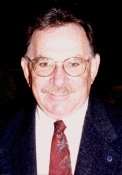 Ed Budman
- Pennsylvania
---
(2000)
Have you considered matte finish electropolish? We have a few medical supply Mfg.'s who use this because reflectivity is too high for the Operating Room.
Mike Horton
- Philadelphia, Pennsylvania
---
(2000)
It might be possible to dull surfaces without disturbing the joint by utilizing mass finishing methods with dry process abrasive media. This material is often used as a pretreatment to mechanical polishing of jewelry to develop a fine enough surface to utilize the micro-fine abrasives used in jewelry polishing, and works especially well in centrifugal disk and centrifugal barrel equipment.
Dave Davidson
- Bartlett, New Hampshire


This public forum has 60,000 threads. If you have a question in mind which seems off topic to this thread, you might prefer to Search the Site