topic 37456
White rust in zinc plating with blue passivation
(2005)
Q. We are doing zinc plating with blue passivation for fan tray base fabricated in crs. we observed development of white rust (black dots also) on the surface after 3-4 days. We checked plating thickness and it is measured above 15 microns, then we performed salt spray test (ASTM B117 [link by ed. to spec at TechStreet] ) for one sample from same lot, as per result white rust observed at seventh hours of test.

Our customer requirement is ASTM B633 [link by ed. to spec at TechStreet] TYPE 2 SC3 (should withstand 96 hours SST).

Please suggest any process improvement to achieve the above requirement and possible causes of this defect.
note: we packed and kept each part in polythene bags .
BYJU NK
- COCHIN, KERALA, INDIA
---
(2005)
Hi, Byju. Traditional old-fashioned blue chromates were rated only 24 hours, not 96 hours. If you are trying to replace this with home-brew trivalent coating without a topcoat, it's possible that it could fail in 7 hours if not operated perfectly.
We don't whether this process ran perfectly for years until yesterday at one extreme, or whether your shop has never successfully plated any parts before at the other extreme--but inadequate chromating would be my first guess. Please tell us more about your chromating process. Good luck.
Ted Mooney, P.E. RET
finishing.com
Pine Beach, New Jersey
---
First of two simultaneous responses -- (2005)
Ted is right, you cannot get 96 hours in salt spray test with a thin blue chromate. You can get it with a thick trivalent chromate with a sealer.
Sara Michaeli
chemical process supplier
Tel-Aviv, Israel
---
Second of two simultaneous responses -- (2005)
There are trivalent chromates available with or without top coat to meet your requirement of 96 hour sst life. These process are already proved in large scale production level. Contact chemical manufacturer. If you prefer to use hexavalent, use top coat to enhance corrosion. Packing: avoid polythene and use cb box.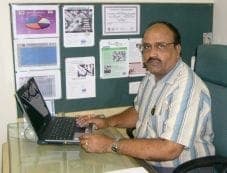 P. Gurumoorthi
electroplating process chemicals
Chennai, Tamilnadu, India
---
(2005)
Byju/Ted
Yes. It is possible to get 96 hrs white rust SST. Use trivalent blue from reputed suppliers. They claim 150 hrs but 100 hrs is achievable. give a top coat- 150 hrs is minimum and can stretch to 200 hrs.
By the way Byju, what process have you adopted such as cyanide/Noncyanide/Acid chloride Zinc.
If you are more specific I can help you in a better way.
Byju, it so happened that you belong from my home town and that is very exciting. WHAT A SMALL WORLD !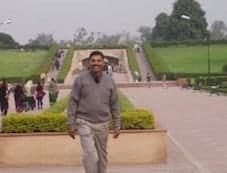 T.K. Mohan
plating process supplier
Mumbai, India
---
(2005)
Thanks, P; thanks, TK. Yes, the pressure to develop good RoHS-compliant coatings has indeed resulted in the development of trivalent chromates that offer more salt spray resistance than the 24-hour requirement of older specs. I appreciate the update.
But the question wasn't really whether it is possible to purchase a trivalent chromate that is rated for 96+ hours; it is why he is getting only 7 hours, and my first guess remains that, either due to low quality of the system or poor operation (including inadequate rinsing of the zinc plating), his chromating is the problem. His next issue indeed might be to find out from the supplier (if this is not home-brew) what this particular chromate is "supposed to" be capable of when well operated. Thanks!
Ted Mooney, P.E. RET
finishing.com
Pine Beach, New Jersey
---
(2005)
Ted,
I guess Byju is using traditional Hex chromate with out topcoat. Improper conc. and dip time may have resulted in thin layer and very low SST result. I would recommend Trivalent blue chromate with topcoat with proper process control as follows:
1. Zinc plate
2. Drag-out
3. rinse
4. rinse
5. Nitric Acid dip(0.5-1.0%v/v if plating bath is Acid chloride. up to 1.5% if Alkaline or cyanide bath. Dip time 5 to 10 secs.(Hourly monitoring of the strength of HNO3 found useful)
6. rinse
7. Tri-blue chromate -pH(most important), conc. and dip time has to be strictly followed as per Data Sheet
8. rinse
9. rinse(preferably hot water at 50-60 degree)
10. Top coat (pH, Concentration, and dip time to be followed as per data sheet.
11. Hot air dry.
12.Do not handle or pack till 24 hrs. Subject to SST only after 24 hours curing.
All rinses have to be changed frequently. Continuous flow rinse preferable.

Good luck, Byju !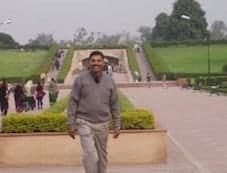 T.K. Mohan
plating process supplier
Mumbai, India
----
Ed. note: thanks again, TK.
---
---
January 7, 2011
I'm new to the electroplating field, coming from Pharmaceutical; I find it exciting / interesting; yet experience here seems crucial.
I have followed your dialog and wish to add the following:

I have performed RoHS Trivalent chromating on Fe treated by Zinc (cyanide process) (ASTM B633 [link by ed. to spec at TechStreet] type V) and passed 72 hr salt spray with Fe plates. Yet this same process failed with Bolts and washers.

How could I improve the process?
1. HNO3 dipping = 20 sec
2. Should I add more time in passivation to increase layer thickness?
3. I thought of using sealer to enhance corrosion resistance (organic based). Should I rinse between the passivate and sealer? will it assist if rinsing water will be 50 °C?

I highly appreciate your experienced comments
Take care
Shay
SHAY BEN-MENACHEM
Coating factory Chemist - Carmiel Israel
---
January 9, 2011
Hi, Shay

I doubt that the problem is in the chromate step. My guess is that the zinc plating is too thin because the hardware items are harder steel (higher carbon) than the steel plates. Cyanide zinc is known for poorly plating on high carbon steel due to an issue with hydrogen overvoltage. Please check the thickness of the zinc plating. If you decide to apply a sealer, yes, there should be rinsing after the passivate, and slightly warm would be good -- but 50 °C is probably too hot and will wash away some of the conversion coating.
Regards,
Ted Mooney, P.E. RET
finishing.com
Pine Beach, New Jersey
---
February 21, 2011
Dear TED, thanks for the time you took to answer to my question; I find your site excellent and resourceful.
My process: RoHS on cyanide Zn coated bolts.
Since cyanide Zn process does not plate well on high carbon containing steel,
1. Would you suggest alkaline Zn or FeZn plating? I have access to these processes!
2. You claimed that the Zn plating was too thin, what would be the max coat that will not affect the screwing functionality of the bolts and nuts?
3. With respect to the sealer could you recommend a good sealer?

I wish to thank you for the excellent site you maintain. I have spent hours reading the comments. This was of substantial help.
Kind regards
Shay
SHAY BEN-MENACHEM
Coating factory Chemist - Carmiel Israel
---
February 21, 2011
Hi again Shay.
1. Acid zinc is usually used for high carbon steel. (In the old days a flash of cadmium was done before the cyanide zinc, but that is not RoHS compatible). I suspect that alkaline zinc will suffer the same issue as cyanide zinc, but I don't know about the zinc-iron.

2. I doubt that even .0005" would be an interference problem, but I'd bet you don't even have .0002". Bolts and nuts have a lot of surface area so they require high amperage or extended plating time. Half an hour would be an average plating time, and up to an hour is sometimes used for .0005"
3. I believe in using proprietary products. Whatever supplier is providing the trivalent chromate should offer a compatible sealer.
Good luck. Regards,
Ted Mooney, P.E. RET
finishing.com
Pine Beach, New Jersey
---
---
April 16, 2012
Q. Hi,

Please let me know, Is it possible to pass 96h SST with below said spec.
"Zinc plating with trivalent chromium passivation blue color 5-8 microns thick"

RFQ: And let me know, If any plater is available from Bangalore to met 96h SST with above spec.

Regards,
Basavaraja M
networks - Bangalore
---
June 7, 2012
A. Dear Mr Basavaraja,

In response to your RFQ for a plater at Bangalore, I offer the services of my plating shops. Please get in touch.
Khozem Vahaanwala
Saify Ind
Bangalore, Karnataka, India
---
---
May 14, 2012
Q. Dear Sirs,

Please suggest the curing time, required atmosphere, packing materials and checking methods for adhesion, peel off test for the components electroplated with acid zinc.
Ajay Pradhan
- Pune, Maharashtra, India
---
May 15, 2012
A. Hi Ajay. Please try to use the site's search engine because each of your questions is the topic for a long discussion thread here or a chapter in a plating text. Please find the best thread about each of your topics, as they have all been discussed at some length and it will probably be better to read the multiple opinions already expressed than to rely on a single quick and partial answer. Good luck.
Regards,
Ted Mooney, P.E. RET
finishing.com
Pine Beach, New Jersey
---
---
September 30, 2012

-- this entry appended to this thread by editor in lieu of spawning a duplicative thread
Q. sir,
I am working in a Sheet metal company. we have a problem for a recent project.
Material is CRCA 1.5 mm thk, D grade, IS 513.
1. The part is getting rusted and hence white patches are coming after plating (Zinc plating, blue passivation)

What we can do to avoid the rusting.


ATHUL THILAK
- Bangalore, Karnataka, India
---
October 1, 2012
A. Hi Athul.
We appended your inquiry to a thread which may begin to answer it for you. There are dozens more threads on the topic here if you try the search engine. You may alternately wish to retain a plating consultant, as it does take either a very long time and/or highly detailed knowledge to sort through the many open questions that your inquiry implies: substrate condition, thickness of plating, adequacy of the chromate conversion coating, drying, storage conditions, expected life, environmental conditions in your shop, etc. Good luck.
Or pick what you guess is the biggest cause of the problem, tell us about it, and we can hash it around here. Thanks.
Regards,
Ted Mooney, P.E. RET
finishing.com
Pine Beach, New Jersey
----
Readers: our advertisers make this site possible for technical information exchange & camaraderie; they will contact the inquirers privately regarding any commercial needs. Please appreciate that the site would drown in spam overnight if we posted offers to sell from people paying nothing.


This public forum has 60,000 threads. If you have a question in mind which seems off topic to this thread, you might prefer to Search the Site