Where the world has
gathered for finishing Q&As since 1989
"Passivating" carbon steel using Citric Acid
adv.
Environmentally-friendly Citric Acid-based Processes for Passivation of Stainless Steel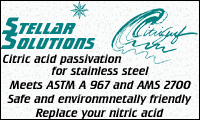 (
-----
)
Current postings:
<- Ed. note: No abstract
questions please!
Please tell us YOUR
situation. What? Huh?
April 12, 2022
Q. Good afternoon.
Can a primer be applied after passivation of carbon steel?
Dan Saudabayev
- Shymkent, Kazakhstan
---
---
---
Closely related Q&A's, oldest first:
2005
Q. I have been asked to precision clean carbon steel valves for use in "oxygen service". Removing all of the hydrocarbons from the surface leaves the valves subject to flash rust and corrosion. Does anyone know of a process using citric acid that will impart a passive surface on the carbon steel that will remain "rust-free" if the atmosphere is controlled?
Brian Adam
Precision Cleaning - LA, California, USA
---
2005
A. Contact Stellar Solutions [a finishing.com supporting advertiser]. I have used this product with great success on stainless. I don't think it works on carbon steel, but this is the company that has the product and would know.
Marsh Scott
sculptor - Laguna Beach, California, USA
---
2005
A. Not my expertise area but I think you are mixing up with citric acid passivation treatment on stainless steel.
Can't see how it would work on mild steel.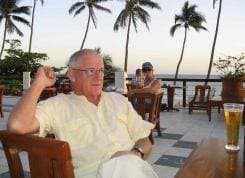 Geoffrey Whitelaw
- Port Melbourne, Australia
---
2005
A. Not my area of expertise either, but why can't you use KMnO4 or Chromic to passivate followed by a dry wax coat for reasonable corrosion protection till the part gets into the controlled atmosphere?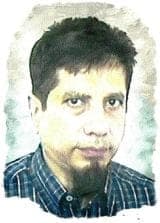 Khozem Vahaanwala
Saify Ind

Bengaluru, Karnataka, India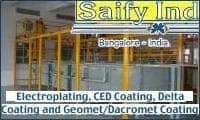 ---
2005
A. Brian:

Yes, you can use citric acid to clean and passivate carbon steel. After cleaning the surface with an alkaline cleaner, you can use citric acid to remove the iron oxides. There are pH adjustments required to perform these cleaning. After the citric cleaning phase, another pH adjustment is required prior to adding an oxidizer to form a protective magnetite film (passivation) on the surface.

After passivation, the system is dried under nitrogen purge. Passivation film is stable if moisture is kept out of the system. This process was designed by Pfizer many years ago and called Citrosolv process.
Daryl L. Roll
Costa Mesa, California, USA
---
2005
A. Brian
The simple solution is to use a vapor corrosion inhibitor (VCI) cleaner. The VCI cleaner/degreaser will clean the valves and prevent rust for up to two weeks. There are other VCI products that can protect the valves from corrosion for up to two years while stored on the shelf waiting to be put back in service.
Grady Knight
- Colville, Washington, USA
---
January 28, 2013
A. Citro Solv, or ammoniated citric acid works perfectly on carbon steel or stainless steel surface, in fact Pfizer patented this process for S/S many years ago.

Rust (iron oxide) and any other metal oxides are removed in a mild acid, and then in the same solution (saves time, water, disposal costs, etc.) the cleaned metal surface is passivated with the addition of one of several oxidizers and a pH adjustment.

Many applications exist in plant facilities worldwide for this type of cleaning and passivation.

Many service industries have adopted this service under many various names. Check with your local or preferred industrial service provider for their particular variety of this process.

Jim Vinson
- Al Khobar, Saudi Arabia