60,000 Q&A topics -- Education, Aloha, & Fun
topic 37147p2
Powder coating reclaim -- does anybody take recycled waste powder?
---
< Prev. page (You're on the last page of the thread)
---
A discussion started in 1996 but continuing through 2019
2006
Q. I am presently powder coating in a "spray to waste" booth. Is there any way I can reclaim powder? As I get busier and do more coating I find that the amount of powder I sweep up and throw away is becoming disturbing. I'm not sure who to ask to see if this is even possible for me.
Gary Rubendall
screenprinting equipment - Dublin, Indiana, USA
---
2006
A. Powder recovery can be an effective means of re-using the overspray from "spray to waste" operations, but you need to balance the expected savings against the cost of the installation.
You could expect in excess of 90% of the powder to be fully used in a recovery system. A good system will have cyclones to recover the overspray, but cyclones are not 100% efficient, and a proportion of very fine powder will pass them to an after filter. Sieves to ensure that coarse matter does not get recovered will be included, and cycloned, sieved powder will report back to the powder supply container.
There's a limit to how many times powder can go round the circuit. It will break down becoming finer, and so eventually not get caught by the cyclones.

Reputable spray booth manufacturers can supply fully recycling booths.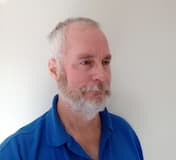 Geoff Crowley
galvanizing & powder coating shop
Glasgow, Scotland
---
2006
A. Hi,
The answer is yes but I need more info. How many colours do you use?
Terry Hickling
Birmingham, United Kingdom
---
2006
A. I change colors with every piece I coat. The filter catches would not work too good for me.
I use a 1/8 thick 3' by 3' piece of aluminium plate under the piece I am coating and I have my ground cable hooked to it. 90 percent of my overspray gets sucked to that plate. Then I squeegee the powder off into a container. Only takes few seconds to change colors.
Ronald D Flahart
- New Providence, Pennsylvania, USA
---
2006
A. Proportionately you're throwing away the same amount of powder as before, and it's powder that the customer is paying for, so right now you should be status quo. There are several quality issues you will have to deal with if you decide to reclaim ... are you ready to tackle them as they surface? Hint: they will surface as defects, so until you fine tune the system and train personnel, expect a lot of rejects.
It could take more time and effort to deal with the problems than to continue with what you are doing unless you become truly dedicated to the cause, and as Mr. Crowley pointed out, add the cost of installation on top of it.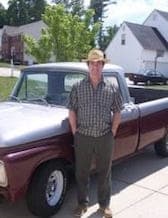 Sheldon Taylor
supply chain electronics
Wake Forest, North Carolina
---
2006
Q. Thanks for the responses. I had, at one time, tried sieving powder that I swept up. I saw the quality problems as I got close to the bottom of the box of paint, little black spots in the paint. I am the one and only in my booth so I can pretty much try and learn whatever I need to.
Guess I'm like everyone else in industry. I see all this powder I'm beginning to sweep up and throw away and I'm thinking, "I wonder if I went about it a different way, if I could save some of this powder. It would eventually put more money back into the business and maybe some in my pocket."
Our equipment used to be my major color(teal) but as time goes on I'm beginning to attract customers that I never had thought about a year ago. Now I paint 5 days a week, mostly white, and I just see waste on the floor but I don't think I'm ready to invest in what I would call a "real" powder booth.
I'm kinda stuck on this sieving thing. Am I "out to lunch"? I'm assuming a real booth sieves at some point for reclaim.
Gary Rubendall
[returning]
- Dublin, Indiana, USA
---
2006

Terry Hickling,
I'm sorry I forgot you in my reply. Guess I shouldn't tell you that should I. It's just my old age. Sometimes I will go through 4 or 5 colors in a day. When I do that I am usually doing custom painting (motorcycles, cars, etc.) I don't worry about that loss.
It's when I paint for 3 days in a row on a job for a small factory, all white paint that I begin to see the dollars going into the trash can. Even if it's paid for, my profit could be more if I could save part of that powder.
I'm sorta at a place where I can't afford to go "big time" but I would like to take a step being more efficient than I am now.
Gary Rubendall
[returning]
- Dublin, Indiana, USA
---
---
What to do with thousands of pounds of waste powder coating material
2007
Q. MY COMPANY HAS ACCUMULATED THOUSAND OF POUNDS OF SCRAP POWDER. I'M LOOKING FOR A WAY OF DISPOSING OF IT. DOES ANYONE HAVE ANY IDEA OF HOW I CAN GET THIS DONE, OR IF ANYONE TAKES SCRAP POWDER?
DANIEL HARDING
PAINT LINE SUPERVISOR - BUFFALO, NEW YORK
----
Ed. note: Sorry for the inconvenience, please try google. This forum can offer only technical discussion & camaraderie, not commercial contact info (why?)
---
2007
Q. Does anyone want/recycle excess powder paint?
Hi guys,

One of our clients has approx. 1 ton of powder paint per month which is sent to landfill. He wants to recycle this if possible but for the life of us and our contacts we cannot help him.

Q. Is there ANYONE out there who will accept this powder paint as anything other than landfill fodder?

Thanks for considering the request.

Thanks,
Lloyd Gailey
Facility Manager of Waste & recycling - Glasgow, Scotland
----
Ed. note: Sorry for the inconvenience, but we can't print commercial responses or contact info (why?). Please try google.

---
2007
-- this entry appended to this thread by editor in lieu of spawning a duplicative thread
Q. Hey my name is Will and I want to know how to recycle powder coating powder. I looked it up online and I only found a bunch of patents and pages saying nothing more than "it's possible". We have a good sized powder coating booth and we would like to save some money by trying to recycle it, so I would love it if you can help
Will Ross
employee - Eugene, Oregon
---
2007
A. Hello friends,
While surfing, I was came across question and answers related to use and problem associated with powder coating waste. I am ready to share my ideas on it. Right now I am doing research on the said topic. Kindly share and exchange ideas with me. I will try to find solution, your queries are always welcome, I am sure that your queries and my difficulties would certainly solve the problem, which industries are now a days facing. Can I get/expect e-mails from researchers or people who are doing research in the same field?
Thanks

Pramod Thombare
value added products from powder coating waste - Bhusawal, Maharashtra, India
----
Ed. note: Hi Pramod. Taking a public conversation private disenfranchises the other readers, cutting them off unsatisfied. Instead, please publicly share what you will; Please answer some of the open questions on this page -- we promise this forum won't run out of room for anything you wish to discuss or post! Thanks :-)
---
June 1, 2008
A. Try preheating the part before powder coat, this will greatly increase transfer efficiency, check grounding with a ohm meter, and regularly check kv output on powder guns.
Dean Companio
powder coating - Tampa, Florida
---
August 21, 2010
A. Dear reader,
I am also wondering about the reuse of waste powder coating .
I think we can certainly do something for this.
First we can add resin in a mixture. Secondly we can use discharged powder on preheated product. Thirdly we can sell it to shoe polish maker. Apart from this if you have any ideas please share it in favor of the earth.

Regards
Nitin Agrawal
- Indore, India
---
---
September 18, 2012
Q. Dear all,

It's great that other people have the same concerns across the Atlantic. I'm also looking for a solution for our powder coating waste. Even I consider creating a recycler for powder coating in case of success in other countries.
I have the expectation that after two years since the last release any of you have found a solution for the conversion of residual powder into a reusable.

I would appreciate enormously if you could give me information about the recycling of this. Do you know companies engaged in the recovery of this waste?
Kind regards,

Juana Maria Burruezo Sanchez
Manufacturer Generators - Murcia, Spain, Europe
----
Ed. note: Those companies can advertise right here or anywhere, Juana, but it should be easy enough to find them on google if they exist.
Sorry for the inconvenience, but we can only address technical issues; we don't mention company names in this forum (why?)
---
September 18, 2012
A. We had someone wanting it to use as a binder in making bricks of other wastes, but that company failed. It seemed to work while they were still operating.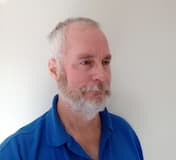 Geoff Crowley
galvanizing & powder coating shop
Glasgow, Scotland
---

Hi. If you were in the USA you might find yourself responsible for the environmental cleanup of their failed brick-making operation :-(
My limited understanding is that it's important to get a token payment for the product because that way it wasn't waste.
Regards,
Ted Mooney, P.E.
finishing.com - Pine Beach, New Jersey
Striving to live Aloha
---
---
March 18, 2016
Q. Hello,

I have some questions about powder coating and I was wondering if you could please help me out. How many times is it recommended to re-use or recycle the same powder paint or how many times does it has to be mixed with new powder to maintain its adhesion? And what are the pros & cons about mixing powder paint from different providers?

Thanks in advance
David Gallardo
- Juarez, Mexico
---
March 19, 2016
A. Well there are 2 main recovery systems for powder overspray.
The first is a cartridge filter type system where overspray is collected in the filters and discharged to a hopper by reverse pulsing the air flow to the filter cartridges.
In this system very little degradation of the powder occurs and the reclaim can be totally re-used. The system does however have significant other problems.
The second and most widely used system is the cyclone style recovery system.
This system degrades the captured overspray powder as it impinges on the cyclone walls and breaks down the particle size of the reclaimed powder.
With this system the commonly accepted rule of thumb is to use no more than one third of reclaim to two thirds of "virgin" powder.

Different Powder manufacturers employ very different formulations to achieve very similar if not identical finished results.
Mixing these different formulations is playing Russian roulette.

Hope this helps,
Regards
Bill
William Doherty
Trainer - Salamander Bay, Australia
---
March 20, 2016
A. I neglected to mention that the major problem encountered when using too much re-claim is a drop in "transfer efficiency".

Essentially the powder does not stick to the target.

This is not normally described as an adhesion problem. Adhesion is normally described as the adherence of cured powder to the substrate.

Regards,
Bill
William Doherty
Trainer - Salamander Bay, Australia
---
---
April 4, 2016
Q. We are using Cyclone separation process for the recycling system for our plant. We do multi colours, max 3 colours per day. Now we are getting around 10% fine powder in the after-filters. Please suggest is there any way to reduce this fine powder.
Elayaraja Balasubramanian
Powder coating - Bahrain, Manama
---
April 5, 2016
A. Sir,
Could you please define your method of calculation of the 10 %:
Are you talking about 10% of the reclaimed material?
Are you talking about 10% of the "virgin" powder?
Are you talking about 10% of the reclaim-"virgin"powder mix?
It is easy to imagine such a high waste stream if re-claim is added in excessive volume to the powder supply.
Otherwise this % is excessive.
I do not know of any use for degraded powder fines from a cartridge filter post-cyclone recovery system.
Please help me to help you by defining that 10% more clearly.
Regards,
Bill
William Doherty
Trainer - Salamander Bay, Australia
---
---
July 23, 2016
Q. How much problem using recycled powder for powder coating?
ATUL D.CHAUDHARI
engineering - PUNE, INDIA
---
July 2016
A. Hi Atul. That's the subject of this thread, and several other threads on this site. I don't think anyone can give a quantitative answer to how much of a problem it is. You can probably read several papers on the subject if you put "recycle powder coating" into scholar.google.com. Good luck.
Regards,
Ted Mooney, P.E. RET
finishing.com - Pine Beach, New Jersey
Aloha -- an idea worth spreading
---
---
April 27, 2018
Q. How does a company dispose of extra powder? We generate 50 pounds (±) per month. Offered free to schools and local powder companies; no one wants. We cannot guarantee color due to mix but generally yellow, black, grey, and silver. Can keep as separate as possible. Would be great to donate to an upstart art venue, but how to find?
DC Goodman
Quality Control - Louisville, Kentucky, USA
---
A. Good luck DC. It's very tough to make use of waste products today. But be sure to get a token payment for the powder if you find someone, so there is no possibility of being drawn into "cradle to grave" eternal responsibility for a waste product.
Regards,
Ted Mooney, P.E. RET
finishing.com - Pine Beach, New Jersey
Aloha -- an idea worth spreading
---
---
May 17, 2019
Q. Currently I'm doing powder coating business in India. Any solution has developed in 2019 for powder wastage? I'm very curious to know if any byproduct has been developed or not.
Safeer PB
powdercoating - Cochin,India
---
---
October 8, 2019
Q. We are looking for large quantities of wastage powder from USA to ship them overseas for reprocessing and reuse. Could someone shed me some light as to where we can find large suppliers of reclaimed/recycled powder in the US?

Many thanks.
Hans dong
- Richmond, BC Canada
----
Ed. note: Either the generators of waste powder or the collectors of the waste powder are welcome to advertise here or anywhere. But, sorry, for a number of reasons this public forum cannot serve as a free matchmaking service. If anyone can offer referrals to trade organizations or educational societies, or generic suggestions re. what types of companies to approach, etc., that would certainly be welcome though.
adv.