World's #1 finishing resource since 1989
No login needed: Chime right in
topic 37147
Powder coating reclaim -- does anybody take recycled waste powder?
Current question and answers:
January 15, 2021
We are looking for someone to accept our large amount of waste powder. Perhaps if there is a way thru here to connect.
Jason Deline
- Abbotsford BC
---
January 2021
A. Hi Jason. Some possibilities:

• You can post on a group that suits this need on Facebook. Most such groups have no restrictions on free commercial ads and are spamfests. You're welcome to post on the 'Metal Finishing' group on Facebook, of which I'm still 'moderator' -- although I've given up doing anything but approving all who want to join :-)

• You can google for "powder coating recycling service".

• If there's enough interest here and Google's tracking of people works like they want, you should start seeing ads for such services right here between your posting and this response.
Finishing.com has been online since 1989 and has always tried to help finishers any reasonable way we can.
But trial & error for over 30 years has proven time & again that the Internet advertising cost/demand curve is "infinite demand at zero cost" and we get unmanageably deluged in spam. Anyone is welcome to be a paid advertiser here, but the forum simply cannot permit commercial responses from non-advertisers (more on why?)
Luck & Regards,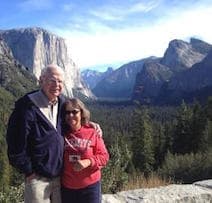 Ted Mooney, P.E. RET
Aloha -- an idea worth spreading
finishing.com - Pine Beach, New Jersey
---
---
---
Previous closely related Q&A's starting in:
1996
Q. My small manufacturing client powder coats small irregular steel parts electrostatically with a hand held gun in a spray booth. His operator has received no formal training on spraying technique and considerable overspray has generated a good bit of waste powder of mixed colors (he operates as a job shop with very short runs). Questions:

(1) What level of transfer efficiency should be achieved with proper technique?
(2) Is there a market for waste powder (where color is not relevant)?
(3) Are there other recycling markets for waste powder (e.g., as a binder rather than as a coating?)
Thanks in advance for any suggestions/information.
Chris R
[last name deleted for privacy by Editor]
Waste Reduction Consultant
---
1996
A. Your powder supplier may be able to provide the training that you imply is lacking.
1) There is no straight answer here as so many factors exist that contribute to or detract from transfer efficiency, but with densely racked parts, well balanced air flows, and proper grounding it is fair to expect around 60 to 70% usage without reclaiming overspray.
2) Mixed waste powders can be used on any number of items that have loose appearance requirements or low corrosion resistance needs. With some minor experimentation and creative marketing, you may find that most waste powder can be used.
3) Yes there are uses beyond coating for waste powders, but the great variation in mix can be a problem. Always sell any waste mix "as is".
Jeff Hagerlin
paint supplier - Houston, Texas
---
---
Recycling of powder coating powders
2003
Q. Respected Sir,
I am the student of B.tech Paint Tech. My project is on powder coating and recycling. We want to recycle the powder that goes as waste after application. Is there any solution for reuse of that waste? Can we separate powder paint from this waste? Please suggest solution on this.
Thanks.
Ashwin Vijay Naik
Student of B.tech Paint Tech. - Jalgaon, Maharashtra, India
---
2003
A. The solution that pros use in to not send it to waste. With proper containment and filters, it is mixed with virgin paint and reshot (automatically for really heavy paint users). Note that this makes color changes difficult as the filters have to be changed and the system cleaned extremely well if you do not want specks of the old color in the new color, or worse, two different formulations of paint.
James Watts
- Navarre, Florida
---
---
Cyclone Pressure vs. RPM
2002
Q. In powder coating recovery systems, for high speed cyclone we are considering 180 mm pressure (2800 rpm). Now if we go for low pressure and high volume (1440 rpm), what is the pressure requirement for better efficiency? Consider both are multi cyclone without after-filter.
Mahesh Mhaske
- Pune, India
---
---
How to calculate powder wastage
2005
Q. I'm an employee at a plating factory. I'm a production technician on the powder line. For years the line has been losing money until recently. Now we are barely earning anything which is better than losing. I had a talk with one of the office people who is somewhat in charge of the financials. We were trying to come up with possibilities why we are not making much money. We both came up with the idea that maybe we just are not charging enough for our plating process. One of the factors that ARE not included in price are powder wastage. Any idea how to measure that in a somewhat accurate manner? We have both automatic and manual capabilities.
Israel Burri
plating business - Brillion, Wisconsin
---
2005
A. Hi,
It is quite simple: start in the morning with a clean spray booth and at the end of the day's shift clean out the spray booth and filters, then weigh the resultant powder. Simple mathematics will give the approx. efficiency of your plant. Experience shows manual booths without recovery results in 50% of the applied powder ending up as waste. Automatic plants, dependent upon design, can achieve 85% efficiency if the recovered powder is circulated back into the system.
However waste is not always the answer to overspend -- your quotation to a customer may be based upon applying 2.5 mls film weight of powder but in product, the actual figure maybe 3-4 mls a very big on-cost. Check film weights twice a day to maintain cost effective powder coating.
Terry Hickling
Birmingham, United Kingdom
---
2005
A. I might have to ask how & where you think you are & are not making money if you are not already taking into consideration what is going to be suggested to you by people answering this question. Mr. Hickling is right on as weighing what you are throwing away and maintaining a consistent coating thickness is pretty standard for calculating P&L for a powder coat line.

Maybe you should go to the Powder Coat Institute site and buy the book they have on setting up a powder line for profitability, it should tell you every thing you need to know to troubleshoot your cost analysis.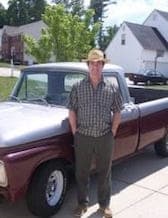 Sheldon Taylor
supply chain electronics
Wake Forest, North Carolina
---
2005
A. Another point of view is this: compare the good/bad products with powder lost and establish the optimum.
Dan L. Rujan
- Arad, Romania
---
2005
A. DEAR SIR,
I THINK MOST OF YOUR PROBLEM WILL BE SOLVED IF YOU BUY A POWDER OF BETTER QUALITY I.E WITH A LOWER SP.GR OF 1.3 - 1.4 AND HAVE A BETTER SPRAY BOOTH DESIGN SO THAT IT CAN RECOVER THE POWDER. YOU SHOULD GET MINIMUM OF 75 - 85% RECOVERY.
ALSO SEE IF YOU ARE WORKING ON PROCESSES IN PRETREATMENT WHICH ARE NOT REQ'D, LIKE DERUST FOR GALVANIZED SHEETS OR CR SHEETS

HOPE THIS WILL HELP YOU.
REGARDS
GEETALI
Geetali Thakur
Pemem, Goa, INDIA
---
---
To minimize search efforts and to offer multiple viewpoints, we combined previously separate threads onto this page. Please forgive any resultant repetition, failures of chronological order, or what may look like readers disrespecting previous responses -- those other responses may not have been on the page at the time :-)
---
---
What product can use waste powder
2005
Q. How is the waste powder coatings utilized? By waste powder I refer to the overspray, cyclone collected powder dust, all fines and maybe some manufacturing disaster.

I am also interested in knowing the statistics available for world powder coating production and the amount that goes to the dump per year.
Anuradha Abhyankar
PhD Student - New Zealand
---
2005
A. I had a company that would pick up our waste paint and apply it to steel grating that was going to be put underground and had no cosmetic value. That encompassed about 3 months out of the last 16 years as a powder coater. Cosmetics are the main reason that you can't re-use powder that is in the waste barrel due to the conditions that you have mentioned. Otherwise, it's typical to re-box the paint and melt it in the oven, then send it to the dump, or put it in a special container and have it removed.
I don't know of an available database that keeps the kind of records on waste powder that you are looking for, probably because it's not a hazardous material so there isn't any reason to keep track of it.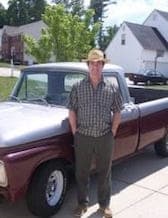 Sheldon Taylor
supply chain electronics
Wake Forest, North Carolina
---
2005
A. I just suddenly go by this post and I know in Canada there are companies collecting this kind of waste powder. They can even collect these waste overseas.
Kelvin K.
[last name deleted for privacy by Editor]
- Toronto, Canada
---
2005
A. The powder can be reused again. Re-extrusion, if it is not too reactive or even converted texturized powder paint. It could be reclassified and used or blended with fresh powder and consumed. Not aware of any other use. Anuradha, you were doing some research on reuse of waste powder. Can you enlighten me more on this.
Amit Amembal
- Mumbai, INDIA
---
2005
Q. Yep I am working on the project. Trying to make use of the polymer and not allow it to go to the dump!
Anuradha Abhyankar
[returning]
PhD Student - Auckland, New Zealand
---
2005
Why not sieve the powder, mix it with water, apply with an air-assisted spray gun, and bake as normal. Could be used as primer coat or on areas not seen. We sold our aqueous powders as final finishing coat. This was applied to areas where the Faraday cage effect was bad. Further along the track, powder was applied electrostatically (actually the same material but in powder form) and the system baked. It is not quite that simple but with some R & D, it works.
Terry Hickling
Birmingham, United Kingdom
---
2005
Q. Yes, we hear of such uses, but on a larger scale a lot of waste powder lands up in the dump. This can have high economic considerations.

When making into a slurry and coating to cover the Faraday cage effect, care has to be taken for colour matching and esthetics. It is not an easy task.

I am interested to know what percentage of powder goes to the dump? What are the financial strains on the company while dealing with their waste powder coatings?
Anuradha Abhyankar
[returning]
PhD Student - Auckland, New Zealand
---
2005
A. Hi Anuradha,
For information on the financial constraints faced, it would be proprietary information of powder coating manufacturers. However, many companies could give you such information if you approach them directly. To answer your question, there is much R&D going on here in India to recycle such wastes!
Amit Amembal
[returning]
- Mumbai, India
---
2005
Q. Can you please give me some clues to where this research is being done so I will be able to contact them.
Anuradha Abhyankar
[returning]
PhD Student - Auckland, New Zealand
---
2005
A. If I could make an observation, if powder waste could be reused on a large scale it would already be happening. It can't be re-extruded, and the logistics of re-blending with fresh powder certainly eliminate any cost savings.
All it costs a company is the trip to the dump, and that element should be easy enough to figure out.
The initial pricing of the application should cover the cost of the waste, so it is paint that the customer has already paid for.
The bigger issue is that nobody is going to pay much for regurgitated waste powder even if a secondary use was found for it. As mentioned, I had a person that was picking up my waste powder for a couple of months to sift and spray on steel grating that was going to be used underground and had no cosmetic value, but he wouldn't pay me for it.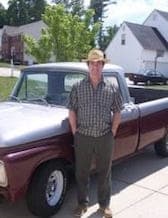 Sheldon Taylor
supply chain electronics
Wake Forest, North Carolina
---
!! Hi. Here in the USA, recycling of industrial waste is nearly impossible. To stop midnight dumpers who would then disappear, our regulators instituted "cradle to grave" responsibility for waste -- meaning that the waste generator is held responsible for it forever, no matter who they paid for disposal or how much they paid. Further, "joint and several liability" meansthat even if you are only one of many sources of a batch of waste, you are financially responsible for all of it.
Although the powder is probably not considered a "hazardous" waste today, no one knows the future, and many powder coating shops also do other processes which generate hazardous waste, so people are leery of accepting waste powder; the generators prefer paying to have it traceably landfilled than just taken off to who knows where, and being forever responsible for a potential cleanup in the future.
In the early 1990's scads of grants were given for the establishment of "Industrial Waste Exchanges" (we had a very big one here in the Northeast). But once the government money giveaway was over (and the implied government wink if something went wrong), it's apparently impossible for anyone to keep an industrial waste exchange going (I can't find even one in the whole country anymore). As long as it costs little to send waste to the dump, and there is huge non-predictable risk in doing anything else with it, that will certainly remain the prevailing practice. I don't have a good answer :-(
Regards,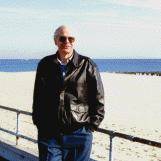 Ted Mooney, P.E.
Striving to live Aloha
finishing.com - Pine Beach, New Jersey
---
2006
A. Here in India, powder coating is quite expensive to be thrown away and there are many ways we reuse this. One novel way I came across here in India is converting it into fancy articles like paper weights, by melting and pouring into molds and baking. Quite innovative! But I gather this would require addition of additives to make it more workable.
It could be also be converted to textured and soft feel powder coating. Another use during my search was US Patent 6,881,762.
Amit Amembal
[returning]
- Mumbai, India
---
2006
A. Hey guy, the waste powder is very simple. All you need is to find the right person to reuse it. I am working in a powder coating line. The guy just come in twice a month to pick up the waste free for us. They reuse the waste.
Kelvin K
[last name deleted for privacy by Editor]
- Toronto, Ontario, Canada
---
2006
Q. Hi Kelvin,
What we are discussing is "what are the various ways to reuse powder coating productively". Can you tell me how does the man who collects your waste powder reuse it?
Amit Amembal
[returning]
- Mumbai, India
---
2006
A. Hi all,
I work for a company that currently is recycling around 100-200 tons of powder coating monthly and can do a lot more. We recycle it into various applications. Resin content, construction filler, protective coatings, and many other applications.
Joel Nyenhuis
- Grandville, Michigan
---
2006
Q. Hi !

I have been into powder coatings for the last 15 years right from application to manufacturing. It was interesting to see the discussion. but it is practically very difficult to include recycled powders into new production powders. Please let me know if there is any specific way of using these powders.
SANDEEP WADADEKAR
powder coatings - Pune, Maharashtra, India
2006
Q. I am presently powder coating in a "spray to waste" booth. Is there any way I can reclaim powder? As I get busier and do more coating I find that the amount of powder I sweep up and throw away is becoming disturbing. I'm not sure who to ask to see if this is even possible for me.
Gary Rubendall
screenprinting equipment - Dublin, Indiana, USA
---
2006
A. Powder recovery can be an effective means of re-using the overspray from "spray to waste" operations, but you need to balance the expected savings against the cost of the installation.
You could expect in excess of 90% of the powder to be fully used in a recovery system. A good system will have cyclones to recover the overspray, but cyclones are not 100% efficient, and a proportion of very fine powder will pass them to an after filter. Sieves to ensure that coarse matter does not get recovered will be included, and cycloned, sieved powder will report back to the powder supply container.
There's a limit to how many times powder can go round the circuit. It will break down becoming finer, and so eventually not get caught by the cyclones.

Reputable spray booth manufacturers can supply fully recycling booths.

Geoff Crowley
Crithwood Ltd.

Westfield, Scotland, UK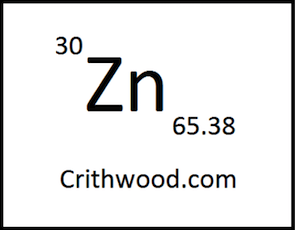 ---
2006
A. Hi,
The answer is yes but I need more info. How many colours do you use?
Terry Hickling
Birmingham, United Kingdom
---
2006
A. I change colors with every piece I coat. The filter catches would not work too good for me.
I use a 1/8 thick 3' by 3' piece of aluminium plate under the piece I am coating and I have my ground cable hooked to it. 90 percent of my overspray gets sucked to that plate. Then I squeegee the powder off into a container. Only takes few seconds to change colors.
Ronald D Flahart
- New Providence, Pennsylvania, USA
---
2006
A. Proportionately you're throwing away the same amount of powder as before, and it's powder that the customer is paying for, so right now you should be status quo. There are several quality issues you will have to deal with if you decide to reclaim ... are you ready to tackle them as they surface? Hint: they will surface as defects, so until you fine tune the system and train personnel, expect a lot of rejects.
It could take more time and effort to deal with the problems than to continue with what you are doing unless you become truly dedicated to the cause, and as Mr. Crowley pointed out, add the cost of installation on top of it.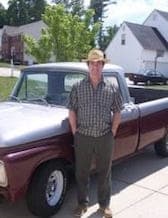 Sheldon Taylor
supply chain electronics
Wake Forest, North Carolina
---
2006
Q. Thanks for the responses. I had, at one time, tried sieving powder that I swept up. I saw the quality problems as I got close to the bottom of the box of paint, little black spots in the paint. I am the one and only in my booth so I can pretty much try and learn whatever I need to.
Guess I'm like everyone else in industry. I see all this powder I'm beginning to sweep up and throw away and I'm thinking, "I wonder if I went about it a different way, if I could save some of this powder. It would eventually put more money back into the business and maybe some in my pocket."
Our equipment used to be my major color(teal) but as time goes on I'm beginning to attract customers that I never had thought about a year ago. Now I paint 5 days a week, mostly white, and I just see waste on the floor but I don't think I'm ready to invest in what I would call a "real" powder booth.
I'm kinda stuck on this sieving thing. Am I "out to lunch"? I'm assuming a real booth sieves at some point for reclaim.
Gary Rubendall
[returning]
- Dublin, Indiana, USA
---
2006

Terry Hickling,
I'm sorry I forgot you in my reply. Guess I shouldn't tell you that should I. It's just my old age. Sometimes I will go through 4 or 5 colors in a day. When I do that I am usually doing custom painting (motorcycles, cars, etc.) I don't worry about that loss.
It's when I paint for 3 days in a row on a job for a small factory, all white paint that I begin to see the dollars going into the trash can. Even if it's paid for, my profit could be more if I could save part of that powder.
I'm sorta at a place where I can't afford to go "big time" but I would like to take a step being more efficient than I am now.
Gary Rubendall
[returning]
- Dublin, Indiana, USA
---
---
What to do with thousands of pounds of waste powder coating material
2007
Q. MY COMPANY HAS ACCUMULATED THOUSAND OF POUNDS OF SCRAP POWDER. I'M LOOKING FOR A WAY OF DISPOSING OF IT. DOES ANYONE HAVE ANY IDEA OF HOW I CAN GET THIS DONE, OR IF ANYONE TAKES SCRAP POWDER?
DANIEL HARDING
PAINT LINE SUPERVISOR - BUFFALO, NEW YORK
----
Ed. note: Sorry for the inconvenience, please try google. This forum can offer only technical discussion & camaraderie, not commercial contact info (why?)
---
2007
Q. Does anyone want/recycle excess powder paint?
Hi guys,

One of our clients has approx. 1 ton of powder paint per month which is sent to landfill. He wants to recycle this if possible but for the life of us and our contacts we cannot help him.

Q. Is there ANYONE out there who will accept this powder paint as anything other than landfill fodder?

Thanks for considering the request.

Thanks,
Lloyd Gailey
Facility Manager of Waste & recycling - Glasgow, Scotland
----
Ed. note: Sorry for the inconvenience, but we can't print commercial responses or contact info (why?). Please try google.

---
2007
-- this entry appended to this thread by editor in lieu of spawning a duplicative thread
Q. Hey my name is Will and I want to know how to recycle powder coating powder. I looked it up online and I only found a bunch of patents and pages saying nothing more than "it's possible". We have a good sized powder coating booth and we would like to save some money by trying to recycle it, so I would love it if you can help
Will Ross
employee - Eugene, Oregon
---
2007
A. Hello friends,
While surfing, I was came across question and answers related to use and problem associated with powder coating waste. I am ready to share my ideas on it. Right now I am doing research on the said topic. Kindly share and exchange ideas with me. I will try to find solution, your queries are always welcome, I am sure that your queries and my difficulties would certainly solve the problem, which industries are now a days facing. Can I get/expect e-mails from researchers or people who are doing research in the same field?
Thanks

Pramod Thombare
value added products from powder coating waste - Bhusawal, Maharashtra, India
----
Ed. note: Hi Pramod. Taking a public conversation private disenfranchises the other readers, cutting them off unsatisfied. Instead, please publicly share what you will; Please answer some of the open questions on this page -- we promise this forum won't run out of room for anything you wish to discuss or post! Thanks :-)
---
June 1, 2008
A. Try preheating the part before powder coat, this will greatly increase transfer efficiency, check grounding with a ohm meter, and regularly check kv output on powder guns.
Dean Companio
powder coating - Tampa, Florida
---
August 21, 2010
A. Dear reader,
I am also wondering about the reuse of waste powder coating .
I think we can certainly do something for this.
First we can add resin in a mixture. Secondly we can use discharged powder on preheated product. Thirdly we can sell it to shoe polish maker. Apart from this if you have any ideas please share it in favor of the earth.

Regards
Nitin Agrawal
- Indore, India
---
---
September 18, 2012
Q. Dear all,

It's great that other people have the same concerns across the Atlantic. I'm also looking for a solution for our powder coating waste. Even I consider creating a recycler for powder coating in case of success in other countries.
I have the expectation that after two years since the last release any of you have found a solution for the conversion of residual powder into a reusable.

I would appreciate enormously if you could give me information about the recycling of this. Do you know companies engaged in the recovery of this waste?
Kind regards,

Juana Maria Burruezo Sanchez
Manufacturer Generators - Murcia, Spain, Europe
----
Ed. note: Those companies can advertise right here or anywhere, Juana, but it should be easy enough to find them on google if they exist.
Sorry for the inconvenience, but we can only address technical issues; we don't mention company names in this forum (why?)
---
September 18, 2012
A. We had someone wanting it to use as a binder in making bricks of other wastes, but that company failed. It seemed to work while they were still operating.

Geoff Crowley
Crithwood Ltd.

Westfield, Scotland, UK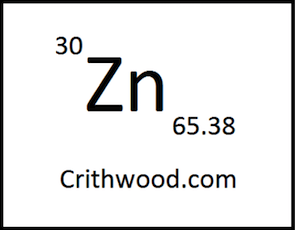 ---

Hi. If you were in the USA you might find yourself responsible for the environmental cleanup of their failed brick-making operation :-(
My limited understanding is that it's important to get a token payment for the product because that way it wasn't waste.
Regards,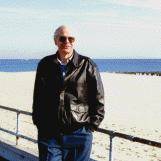 Ted Mooney, P.E.
Striving to live Aloha
finishing.com - Pine Beach, New Jersey
---
---
March 18, 2016
Q. Hello,

I have some questions about powder coating and I was wondering if you could please help me out. How many times is it recommended to re-use or recycle the same powder paint or how many times does it has to be mixed with new powder to maintain its adhesion? And what are the pros & cons about mixing powder paint from different providers?

Thanks in advance
David Gallardo
- Juarez, Mexico
---
March 19, 2016
A. Well there are 2 main recovery systems for powder overspray.
The first is a cartridge filter type system where overspray is collected in the filters and discharged to a hopper by reverse pulsing the air flow to the filter cartridges.
In this system very little degradation of the powder occurs and the reclaim can be totally re-used. The system does however have significant other problems.
The second and most widely used system is the cyclone style recovery system.
This system degrades the captured overspray powder as it impinges on the cyclone walls and breaks down the particle size of the reclaimed powder.
With this system the commonly accepted rule of thumb is to use no more than one third of reclaim to two thirds of "virgin" powder.

Different Powder manufacturers employ very different formulations to achieve very similar if not identical finished results.
Mixing these different formulations is playing Russian roulette.

Hope this helps,
Regards
Bill
William Doherty
Trainer - Salamander Bay, Australia
---
March 20, 2016
A. I neglected to mention that the major problem encountered when using too much re-claim is a drop in "transfer efficiency".

Essentially the powder does not stick to the target.

This is not normally described as an adhesion problem. Adhesion is normally described as the adherence of cured powder to the substrate.

Regards,
Bill
William Doherty
Trainer - Salamander Bay, Australia
---
---
April 4, 2016
Q. We are using Cyclone separation process for the recycling system for our plant. We do multi colours, max 3 colours per day. Now we are getting around 10% fine powder in the after-filters. Please suggest is there any way to reduce this fine powder.
Elayaraja Balasubramanian
Powder coating - Bahrain, Manama
---
April 5, 2016
A. Sir,
Could you please define your method of calculation of the 10 %:
Are you talking about 10% of the reclaimed material?
Are you talking about 10% of the "virgin" powder?
Are you talking about 10% of the reclaim-"virgin"powder mix?
It is easy to imagine such a high waste stream if re-claim is added in excessive volume to the powder supply.
Otherwise this % is excessive.
I do not know of any use for degraded powder fines from a cartridge filter post-cyclone recovery system.
Please help me to help you by defining that 10% more clearly.
Regards,
Bill
William Doherty
Trainer - Salamander Bay, Australia
---
---
July 23, 2016
Q. How much problem using recycled powder for powder coating?
ATUL D.CHAUDHARI
engineering - PUNE, INDIA
---
July 2016
A. Hi Atul. That's the subject of this thread, and several other threads on this site. I don't think anyone can give a quantitative answer to how much of a problem it is. You can probably read several papers on the subject if you put "recycle powder coating" into scholar.google.com. Good luck.
Regards,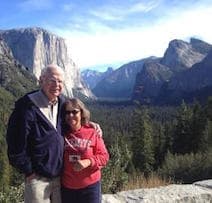 Ted Mooney, P.E. RET
Aloha -- an idea worth spreading
finishing.com - Pine Beach, New Jersey
---
---
April 27, 2018
Q. How does a company dispose of extra powder? We generate 50 pounds (±) per month. Offered free to schools and local powder companies; no one wants. We cannot guarantee color due to mix but generally yellow, black, grey, and silver. Can keep as separate as possible. Would be great to donate to an upstart art venue, but how to find?
DC Goodman
Quality Control - Louisville, Kentucky, USA
---
A. Good luck DC. It's very tough to make use of waste products today. But be sure to get a token payment for the powder if you find someone, so there is no possibility of being drawn into "cradle to grave" eternal responsibility for a waste product.
Regards,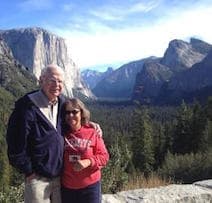 Ted Mooney, P.E. RET
Aloha -- an idea worth spreading
finishing.com - Pine Beach, New Jersey
---
---
May 17, 2019
Q. Currently I'm doing powder coating business in India. Any solution has developed in 2019 for powder wastage? I'm very curious to know if any byproduct has been developed or not.
Safeer PB
powdercoating - Cochin,India
---
---
October 8, 2019
Q. We are looking for large quantities of wastage powder from USA to ship them overseas for reprocessing and reuse. Could someone shed me some light as to where we can find large suppliers of reclaimed/recycled powder in the US?

Many thanks.
Hans dong
- Richmond, BC Canada
----
Ed. note: Either the generators of waste powder or the collectors of the waste powder are welcome to advertise here or anywhere. But, sorry, for a number of reasons this public forum cannot serve as a free matchmaking service. If anyone can offer referrals to trade organizations or educational societies, or generic suggestions re. what types of companies to approach, etc., that would certainly be welcome though.