Live! From beautiful Pine Beach New Jersey: Welcome to the world's most popular metal finishing website
topic 3773
Peeling of Nickel Sulfamate plating from steel.
"The Sulfamate Nickel How-To Guide"
by
David Crotty, PhD
& Robert Probert
Hot Off the Press -- published Oct. 2018
$89
plus shipping
1999
Q. Peeling of nickel sulfamate from soft and hardened steel. No brighteners used, only wetter. New soak & electrocleaner, muriatic acid boosted to 38 %. Stray electrical currents were corrected. Any suggestions? Thank you.
Bill Hemp
tech svc. w/ chemical supplier - Grand Rapids, Michigan
---
1999
A. A company I used to work for had this problem on a regular basis. They ran all barrel work and had a pretty good preclean line. We seemed to think it was a buildup of Fe in the bath from parts winding up in the bottom of the tank. We also put a carbon cartridge on the tanks every week to remove any organic buildup....took the wetter out too unfortunately so we had to add that back. It seemed to keep it under control.
Jim Conner
Anoplex - Dallas, Texas USA
---
1999
A. Hi Bill.
If you think you have good pretreatment for the parts. So the peeling problem can be a high contents of organic contaminants. I agree with Jim to using a carbon cartridge or do a carbon treatment with 20 g/l carbon.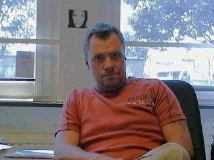 Anders Sundman
3rd Generation in Plating
Consultant - Arvika, Sweden


If you have a question in mind which seems off topic, please Search the Site