Live! From beautiful Pine Beach New Jersey: Welcome to the world's most popular metal finishing website
topic 3716
Seeking Information and Standards for Nickel Plating Process
1999
Q. I need information on standard Nickel Plating process with information like temperature of baths, soaking time for 10 micron thickness, etc. What is SAE-AMS-QQ-N-290 [link by ed. to spec at TechStreet] process standard and where can I get information on it?
Sridhar Mahadevan
medical systems - India
---
1999
A. Hi, Sridhar. Although there are a number of different electrolytic nickel plating processes including Wood's Nickel Strike, Dull Nickel plating, Semibright, and Bright, plus alternate plating salts like chloride, sulfate and sulfamate, the most common plating bath is probably Watts Nickel -- which is nickel sulfate, nickel chloride, boric acid, and addition agents like wetters, carriers, and brighteners. The usual operating temperature is 140 °F. It operates at about 40 Amps per square foot, and you can determine the plating time for 10 microns by applying Faraday's Law to determine the Amp-hours required, and dividing by that current density.
We have a list of "must-have" books that will get you started with the data you need for nickel plating. We've hot-linked your mention of the spec to one source, but there are many other places to get it. Good luck.
Ted Mooney, P.E.
finishing.com
Pine Beach, New Jersey
---
2003
Q. I need information on Nickel Electroplating process. I would like to know the amount of nickel consumption to a particular area on Cold Roll sheet of 0.35 MM thickness for 10.0 Micr. of coating (formula for calculating the nickel consumption).
NARESH KUMAR R.M.
- Hyderabad, Andhra Pradesh, India
---
February, 2009
A. Hi, Naresh. Electrolytic nickel plating is an equilibrium process in that nickel dissolves off of the anodes and into solution in exact balance to the amount of nickel plated out of solution (although I am not implying that that balance is automatic and requires no intervention or maintenance). Nickel is a metal of fixed density; it conserves its volume. So "do the math" of multiplying the area that you want to plate by the thickness of the plating, and that's the volume of nickel anodes that you will consume. Good luck.
Regards,
Ted Mooney, P.E.
finishing.com
Pine Beach, New Jersey
---
---
October 8, 2012

-- this entry appended to this thread by editor in lieu of spawning a duplicative thread
Q. Good morning everybody,

We used to request some Nickel or nickel-phosphorous plating on copper plate (or AlSiC plate) and we would like to be able to define some specifications on our drawing (to ensure our supplier delivers a standard defined quality).

For electroless coating, I managed to find standard ASTM B733 [link by ed. to spec at TechStreet] ["standard specification for autocatalytic (electroless) Nickel Phosphorous coatings on metal" ] but I didn't manage to find any equivalent standard for electroplated nickel coating?

Could someone tell me if this ATSM B733 standard is a good reference to ensure quality ?
Could someone tell me what could be the standard for electrolytic plating?

Thanks a lot for your support.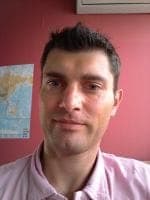 Matthieu Salland
product designer - Bruges, France
---
January 2014
Hi Matthieu. We appended your inquiry to this thread, implying that SAE-AMS-QQ-N-290 [link by ed. to spec at TechStreet] might have been a good spec to use for your electrolytic nickel. But that mil spec has been superseded by AMSQQN290 [link by ed. to spec at TechStreet]. Good luck.
Regards,
Ted Mooney, P.E.
finishing.com
Pine Beach, New Jersey


If you have a question in mind which seems off topic, please Search the Site