topic 36615
Our ABS plating rack is getting electroless nickel plated
(2005)
Q. Dear sir;
We are plastic plating in Turkey. We have a problem. When we are plating electroless nickel, our rack is plating. We don't want plating on our rack because we want to do acid copper plating on the same rack. How can we solve this problem?
best regards
MURAT CETIN
- IZMIR, TURKEY
---
(2005)
A. Hi,

Aren't the racks isolated?

Regards,
Dominik Michalek
- Mexico City, Mexico
---
(2005)
Q. Yes, they are isolated with plastisol, but the plastisol is getting plated (electroless nickel plated).
MURAT CETIN
[returning]
- IZMIR, TURKEY
---
(2005)
A. Merhaba Murat,

I think the main problem that you have is actually with your isolated racks ;-)
Handling with Plastisol as an rack isolator expects a very accurate work. The temperature is in this case very important to avoid any pores in the surface. I do not know how old your racks/insulation is, but during the process the surface gets more and more porous and it will plate out with nickel (chemical-wise). To avoid this problem you should renew the insulation after a certain turn around in the process; also contact the supplier/manufacturer of the insulation and tell him your problems, he might/should change his procedure.
Regards,
Dominik Michalek
- Mexico City, Mexico
---
(2005)
A. I have some experience with three different EN baths, all the same sort (7-10% Phosphorus). One of them (older type from local supplier) causes plating even on Teflon heater and PP tank, while modern bath from Germany (with higher plating rate giving very bright coatings) nearly doesn't have this problem. Plating on heater and tank walls is much more extensive when there is damage (scratches) on them, or when there are (even invisible) remains of Ni coatings on them.
Frantisek Haas
- Jablonec, Czech Republic, Europe
---
(2005)
A. Well, the most damage and the cause of Ni-plating of equipment mostly happens because of too long or too frequent cleaning/stripping with nitric acid.

Regards,
Dominik Michalek
- Mexico City, Mexico
---
(2005)
A. Hi Murat,

When one plates plastics, one needs to prep the material in some manner ... so this got me thinking that perhaps, as Dominik clued me in, you could consider just brush coating the ABS rack with some ABS cement (MEK solvent may not work) to, pardon the poor English, virginilize the rack so that, for a period of time it will not get plated and it will fill in, one hopes, those scratches that lead to plating.

Try it... inexpensive, too.

Just an idea.
Freeman Newton
White Rock, British Columbia, Canada
(It is our sad duty to
advise that Freeman passed away
April 21, 2012. R.I.P. old friend).
---
(2005)
A. Dear Mr.Murat,
We also have plastic plating line. We have different jigs in pre line; after electroless we are unloading the jobs and reloading on plating jigs, so there is no contamination.
Pre-line jigs you need to repair frequently because over time plastisol gets cracked so that electroless nickel starts depositing on it.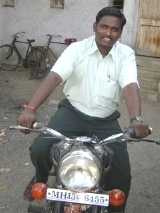 Vishwas Nangare
motorcycle accessories mfgr.
- Aurangabad, Maharashtra, India
---
(2005)
A. Modern processes for plating on ABS do not need re-racking before EN. All modern process are called "no re-rack". It depends on the chemicals that you use between the Palladium containing solution and the EN.
Contact your supplier and ask him about "no re-rack" process for ABS.
Sara Michaeli
chemical process supplier
Tel-Aviv, Israel
---
---
Material of Construction for Perfect Electroless Nickel Plating Racks?
June 17, 2008
Q. Circuit boards will abrade any coating. Therefore I want to construct a rack that is intrinsically non-plating in electroless nickel. Furthermore, it must not plate in immersion gold further down the line as the electroless nickel will plate on top of the gold on subsequent cycles.
I'm thinking of a cadmium or lead containing alloy to shut down the EN reaction. Why hasn't this been tried?
Less preferable, would be a coating of Cadmium-gold if there even is such a thing?

Things I have considered:
1. Titanium readily plates up with immersion gold. I expect the gold to plate over with EN on subsequent cycles so I don't think this is a promising approach.
2. The pre-clean line contains acids that will corrode nickel-containing steels and especially copper.
3. A rack constructed from 1/2" PVC square rod is too brittle.
4. Halar or KF coating does not stand up to the abrasion.
Peter Blokhuis
Engineer - Rochester, New York, U.S.A.
---
June 20, 2008
A. The answer to the first question is easy as both of those metals will dissolve slightly in the EN and both are extreme brighteners at trace levels, so their use will poison your EN tank and will affect the properties of the EN before you cannot use it any longer.
Look into Ultra high molecular weight PE (UHMW PE). It is great stuff, but I do not know if it will take the high temp of the EN. It is extremely abrasion resistant, but can not be welded by normal hot air means.
What have the professional rack making companies said about your problem?
James Watts
- Navarre, Florida
---
June 21, 2008
Q. The "professional rack making companies" are quite happy to re-coat the racks every 3 months thank you very much. Furthermore, if they had the ingenuity to solve this challenge they wouldn't be making racks!

I should add that the preferred style of rack is to have a series of opposing channels approximately 0.200" wide to slip the circuit boards into. UMHWPE channels are simply not available unless machined which is expensive. Even if they were, I don't see how you would join them to the rack structure without screws.
Peter Blokhuis
printed circuits - Rochester, New York, U.S.A.
---
June 23, 2008
A. Hi, Peter. A milling machine can cut a groove like that very quickly; I don't think it should be expensive. The screws could be countersunk to stay out of the way and could also be made of UHMWPE although that would probably be fairly costly. Or the screws could come into tapped holes in the UHMWPE from the other side (the heads of the screws on the other side of the frame and plastisol coated).
Regards,
Ted Mooney, P.E. RET
finishing.com
Pine Beach, New Jersey
---
June 25, 2008

UNMWPE would work for the channels, although I see nothing wrong with CPVC which is easier to work with. The big challenge is the rack frame.
I am trying to get away from plastisol, or any, coatings. Aluminum (especially 6063) works well in all the baths in the line except for the cleaner tank which contains HCl. I would expect the tenacious oxide layer of Zirconium to protect in the same way and hold up to the cleaner too, although Zr sells for about $100/pound!
Peter Blokhuis
[returning]
- Rochester, New York, U.S.A.
---
---
Old & new plating racks suffer plate-out in Direct Plating Process
September 11, 2013
Q. Hi, We are doing plating on ABS plastic through the so called "direct plating" process. Recently, both new jig racks and old jig racks are also plated. We are sure that is abnormal. We suspect the main cause is the Palladium Chloride Activation chemical problem. Anybody can explain it? Any suggestions?
Yinsong Huang
- Singapore
---
July 2014

Hi Yinsong. I guess I'm lost due to my dated knowledge, but I thought the whole idea behind direct plating was to use graphite or similar processes to eliminate the need for palladium chloride and electroless plating.
Regards,
Ted Mooney, P.E. RET
finishing.com
Pine Beach, New Jersey
---
---
October 17, 2014
-- this entry appended to this thread by editor in lieu of spawning a duplicative thread
Q. Hi sir,

I would like to discuss some issues which I have faced in electroless plating. Especially when I run steel parts for plating, I find that the steel hook is also getting plating and we always need to strip out before the next cycle. It's making us lose time as well as production. Can you please suggest something to overcome this issue? Also what will be the best material we can use for jig hooks?

Regards,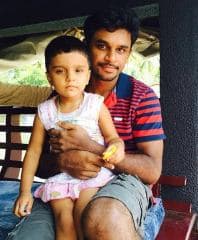 JUSTIN JOSE
- semenyih,selengor,malaysia
---
November 8, 2014
A. Hello Justin,
Your best bet is to have the jigs coated with plastisol. The coating should be rated for high temps as employed in E-Less Ni. If you google "rack mfgs" in your area, they would be able to coat them for you. I would ask that the plastisol coating is to be as thick as possible, where the hooks will still accomodate your work. When I was plating E-Less Nickel and Immersion Gold, I had the racks re-coated at the highest possible plastisol coating thickness, because it would wear off over time and the stainless rack would be exposed and get plated. Luckily, we were only depositing 3-5 microinches of Gold so the loss was minimal. Good Luck.
Mark Baker
Process Engineer - Phoenix, Arizona USA


This public forum has 60,000 threads. If you have a question in mind which seems off topic to this thread, you might prefer to Search the Site