Where the world gathers for
plating, anodizing, & finishing Q&As since 1989
-----
Black anodize turning color

"The Surface Treatment & Finishing of Aluminium and Its Alloys"
Wernick, Pinner & Sheasby
from Abe Books
or eBay
or Amazon
(affil links)
Q. My black anodized part visual was a light green shade and it's was not acceptable for my project requirements. The required thickness of black anodising was 10 micron max.
Jack Jayabaskar
- India
October 3, 2023
A. Hi Jack. This looks to me like a design error you'll now have to fight. 10 microns, less than 0.0004", does not seem to be high enough thickness for robust black anodizing. I'm only personally familiar with shops which did 0.0005", 0.0006", and one that did 0.0008" for their black anodizing.
I assume you are the customer rather than the anodizing shop? At this point, careful selection of dye, and careful sealing may get you black anodizing depending on the alloy involved, but I feel you are operating on the razor's edge. Can you get us more facts to work with?
Luck & Regards,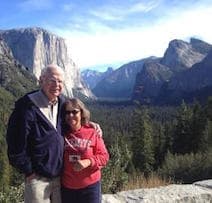 Ted Mooney, P.E. RET
Striving to live Aloha
finishing.com - Pine Beach, New Jersey



---
---
Q. Can you help me with this defect?
After a certain time using a color bath of Sanodal Deep Black MLW 100% (organic color), it starts to give problems. The color is partially lost when I rub the piece.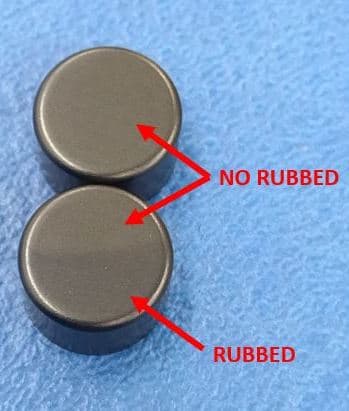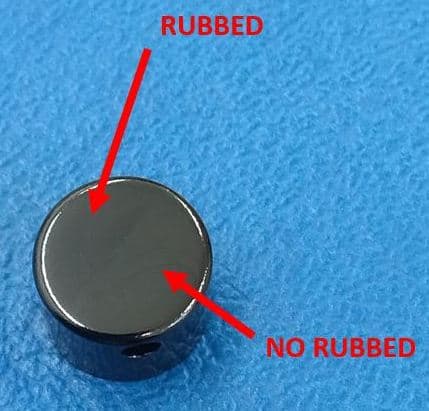 The problem is only solved when I make the new bath (Without changing the rest of the baths and process parameters).
Has the color become contaminated with use? How can I avoid this problem?

S Llinares
- Spain
November 24, 2023
---
---
---
↓ Closely related postings, oldest first ↓
---
---

Aluminum How-To
"Chromating - Anodizing - Hardcoating"
by Robert Probert

You have a better chance of winning the lottery than of not liking this book. Finishing.com has sold 875 copies over the years without a single return request :-)
Q. I read an earlier posting where the black dye was turning purple over time. My products are having similar problems.
Since I am not the anodizer, are there any other factors, i.e., problems with the base material, that could cause a similar reaction?
Dennis Jolley
MarathonNorco Aerospace, Inc. - Waco, Texas
2005
A. There are over 36,602 threads on this site which means that we don't always know which thread you are referring to. In this case it's probably would be either 12348 or 31658. So a good first thing to do for some additional ideas might be to review whichever of those two threads your didn't :-)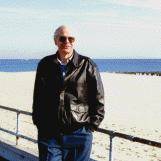 Ted Mooney
, P.E.
Striving to live Aloha
finishing.com - Pine Beach, New Jersey
A. What alloy are you using? I have had a similar experience with cast aluminum tooling plate (Mic-6). After talking to the anodizer we came to the conclusion that they were not leaving the part in the neutralizing bath long enough before the dyeing process. This caused the acid to leach out over time and effect the color of the dye which turned from black to purple.
Bryan Parker
- New Mexico
Q. The thread was number 12348.

The alloys I am referencing are 2024 and 6061.

I have had feedback from a metallurgist that the anodize could be improperly sealed allowing the dye to fade.
Dennis Jolley
- Waco, Texas
"The Metallurgy of Anodizing Aluminum"
by Runge & Kaufman
from Abe Books
or eBay
or Amazon
(affil links)
A. I have had the same problem with parts dyed black. Black anodizing requires a lot more coating thickness to be able to get the black dye to be dark enough. The coating thickness is thicker, so the seal time must be a lot longer. If normal seal time is 5 minutes back dye seal time should be at least 15 minutes.
Raymond Hendrix
Troy, Tennessee
A. Anodize does not have to be thicker for black if you run your dye at full concentration. We use black hbl which is rated best for light fastness, also an improper seal will do the same thing. I receive a lot of parts in my shop to strip and replate due to the same problem.
Steve Tanner
Micron Industries, Dallas Precious Metals - Garland, Texas, USA
A. Thanks Steve, but thicker than what? Can you get black on 0.0002" of anodizing?

Yes, a more concentrated dye may allow better color saturation with a thinner anodized layer, but the general principle surely seems to be that the more saturated the color you require, the thicker the anodizing should be.

Luck & Regards,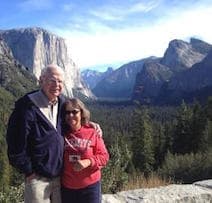 Ted Mooney, P.E. RET
Striving to live Aloha
finishing.com - Pine Beach, New Jersey



---