topic 12348
Black dye turning purple over time
We are having a problem with black dyed anodize coatings turning purple over time-appear normal right out of processing. The hardware is anodizing in Type II (sulfuric). One piece developed this color substantially more on the side facing the room lighting. Does anyone have any insight on this problem? I should add that not all hardware is exhibiting this problem, only a very small percentage.
Teddy McCracken
- Blacksburg, Virginia
---
The problem may be in the dye itself, i.e., that you are not using the right kind of dye. Organic dyes fade. You need to look into some kind of inorganic dye, or integral color anodizing, or two-step anodizing if the exposure to light is severe. This is not to say that organic black dyes are not commonly used for interior exposures.
Ted Mooney, P.E.
finishing.com
Pine Beach, New Jersey
---
I'm not sure if you are the anodizer, or the end user of these parts..but your culprit is probably an improper seal of the anodizing. Other (but far less likely) possibilities are, not enough coating thickness to allow full dye penetration, or you are using a dye that has very poor lightfastness (but I think most blacks have good lightfastness).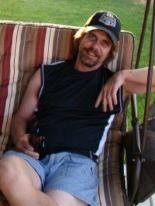 Marc Green
anodizer - Idaho
---
The problem is probably due to either:
1) The dye used - different dyes have different lightfast & heat-fast ratings as to how well they hold up to heat & light.
2) The seal - if the part was not properly sealed the color could leach out.
David A. Kraft
- Long Island City, New York
---
The fact that the light fastness is only an issue with a small percentage of the parts would seem to remove the dye as the cause of the problem. If the dye itself had low light fastness, it would be apparent on a larger percentage. I think that you are on the right track with an improper seal.
Jim Gorsich
Accurate Anodizing Inc.
Compton, California, USA
---
You guys cheated, you read the question. That's the only reason your answers were better than mine :-)
Ted Mooney, P.E.
finishing.com
Pine Beach, New Jersey


If you have a question in mind which seems off topic, please Search the Site