The world's oldest & most popular finishing site, and striving to be its friendliest corner
topic 36503
Thickness standard for powder coated aluminum
2005
I need to know if there are any minimum coating thickness for aluminum part? If this is meant for outdoor appplication, what is the optimum coating thickness for a satisfying finish as well as coverage? Please advice which extenson of ASTM standard is highlighted toward related thickness coverage info.
Nichole Lam Ching Chooi
diecasting - Kajang, Selangor, Malaysia
---
2005
Good morning,
I don't think there are ASTMs related to coating thickness and application just because of the enormous number of variables that can be related to any specific job. The TDS for the paint that you are using will give a recommended coating thickness, but that will be based on coverage and economical use of the paint, not weatherability.
Powder coat is generally applied at 2-4 mils irrigardless of the substrate, but can be applied heavier if your willing to give up some cosmetic value(you'll begin to see orange peel and pock marks the heavier you get).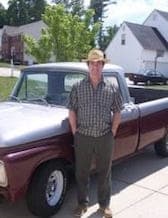 Sheldon Taylor
supply chain electronics
Wake Forest, North Carolina
---
2005
Dear Gentlemen,
As a general rule for outdoor exposure you should have your coating thickness some where more than 80 mu. It also depends upon the choice of color. some color needs more than 83 mu.
Navin Maheshwari
- New Delhi, India
---
2005
To think in the terms of film weight as a means to supplying a quality aluminium powder coating service to the building trade precludes other very important aspects of your customers requirements. You should strive to attain a name for a professional approach to coating aluminium by offering a service that has control over all aspects of the coating process:
- The pre-treatment.
- The coating process
- The baking process
- Testing procedures

Pre-treatment: A flawless yellow or green chromate. Alternative pre-treatments may need to be considered if filiform-corrosion is causing a problem. In addition, control of the chromate solution and its application is essential and not forgetting to check the conductivity of last de-ionized water rinse tank.

The powder coating process should be carried out within 24 hours.

Baking oven must be constantly monitored with a least three-check points and the data obtained should be documented and kept for future reference.

The following laboratory equipment should be available for carrying out essential testing procedures.

Film thickness measuring equipment with at least one back up.
Balance to establish weight of pre-treatment.
General powder coating test apparatus À gloss, cross hatch, bend, adhesion and falling weight test just to name a few of the items essential to measure and maintain quality aluminium powder coating.
Rubbing the baked article a specified number of times with MEK / methyl ethyl ketone will indicate an acceptable level of cure was achieved.

The number of powder coated items leaving the processing line requiring a film weight check can be as high as every piece (<10 items/batch) or as low as the customer is prepared to accept but should be at least 1/1000
where high output of coated items are the order of the day. The acceptability for the number of non-conforming items per batch must be agreed (say 1/1000) before the complete batch is rejected for non-conformity.

The powder coated item under scrutiny should be checked for film weight at an agree number of points (3 - 5) over its area. A general rule of thumb is a cured powder film will be in the order of 50- 75 microns. Anomalies would be those in the order of <=40 microns with 90 - 140 microns on the high side. If we consider that 50 microns to be our lower limit and we carry checks at the five points, the average figure should result in 50 microns. This allows for instances were a coating at one point is below 50 microns but compensated by another point higher than 50 microns. Averages below 50 microns or any reading below 40 microns would determine a failure.

Testing for physical, chemical and weathering should be an ongoing regime. The supplier of the polyester powder should be able to demonstrate suitability of the powder supplied but Florida tests seems to be one test that has become a universally accepted standard requirement.

Certain colours are more susceptible to weathering (fading) and one manufacturer's powder of the same colour may also offer a different result but this is not dependent upon film weight but the raw materials used.

Chemical resistance to mortar, salt solution, acetic acid and boiling water are a few of tests carried out to indicate the quality of the powder coated system.

Some countries have governing bodies that may require additional testing others may accept a lower testing regime whereas in some countries there are no governing guidelines and the customer only gets what his level of knowledge and experience determines.
Terry Hickling
Birmingham, United Kingdom
---
2005
You have too much time on your hands, Terry :-)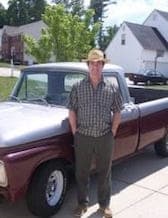 Sheldon Taylor
supply chain electronics
Wake Forest, North Carolina
---
March 19, 2009
The QUALICOAT specification can be indicative of a minimum thickness for powder coating on architectural aluminium substrates.

For the regular class 1 & class 2 powders, a minimum average of 60µm over the surface is required for an applicator to be approved.

For class 3 (Superclass) powders, a minimum average of 50µm is required.

None of the values measured may be less than 80% of the specified minimum value otherwise the thickness test as a whole will be considered unsatisfactory.

These requirements conform to EN ISO 2360, which is referred to in all editions of the QUALICOAT specification.
Christian Booth
- Manchester, UK
---
Powder coating film thickness
August 21, 2019
-- this entry appended to this thread by editor in lieu of spawning a duplicative thread
Q. Is it possible for products to be powder coated within a range of 70-80 micron thickness?
Long Hu
- Anaheim, California, USA
---
August 2019
A. Hi Long. That sounds like a rather typical thickness, but no abstract questions Please! Who are you? What do you want to powder coat? Why? How does the thickness question arise? Can we assume you mean thermoset, not thermoplastic coating? Thanks!
Regards,
Ted Mooney, P.E. RET
finishing.com - Pine Beach, New Jersey
Striving to live Aloha
adv.