Where the world gathers for
plating, anodizing, & finishing Q&As since 1989
-----
Removing chrome plating from plastic (ABS) parts
Q. Hello.
I want to know can we use ABS plastic waste after de-plating (removing of plastic) again in injection molded plastic?
asghar norouzi
- karaj alborz, Iran
March 6, 2023
A. Hi Asghar. Back in 2005 Guillermo Marrufo noted that most companies don't find it economically feasible; further, 100% recycled plastic almost surely can't be used, at least not for replating.

But in the abstract, yes, a percentage of stripped & recycled ABS can and has been incorporated into injection molding stock for replating. Several research papers and white papers have been published on that subject. If you use the search term "recycle plated abs" on scholar.google.com, you will see several such papers (although most are behind paywalls). You'd probably have to spend some money in this research, as well as elsewhere, to formulate an actual strategy for recycling this waste product into your raw plastic stream ... but yes it can be done if necessary.
Luck & Regards,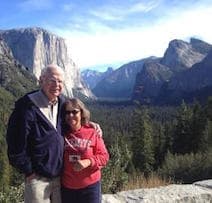 Ted Mooney, P.E. RET
Striving to live Aloha
finishing.com - Pine Beach, New Jersey



---
---
↓ Closely related postings, oldest first ↓
---
---
Q. I have a very infrequent need to remove chrome plating from ABS plastic moldings. Is there a simple way to do this without harming the base plastic component itself? If so can this be outlined? Thanks.
Derrick K. Barr
- Yankton, South Dakota
2000
A. Hi Derrick. It can certainly be done, but the problem unfortunately is that the answer depends on exactly what you mean by 'chrome' and why you want to remove it :-)
If you mean, very specifically, just the top very thin chrome plating layer per se, a quick dip in muriatic acid will do it.
But if you are speaking more colloquially, you might mean not just the chrome plating itself, but the 2 or 3 layers of nickel plating underneath it, and the copper plating layer underneath that, and finally the electroless nickel plating layer underneath that; that's obviously a bigger, harder to describe, multi-step process -- so no, there's not "a simple way"

Luck & Regards,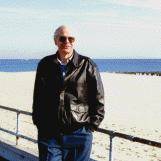 Ted Mooney, P.E.
Striving to live Aloha
finishing.com - Pine Beach, New Jersey



---
---
Q. What would be the best and easiest way to remove chrome on a plastic automotive grill so that it can be painted?
Brendan Ajolo
hobbyist - Aiea, Hawaii, USA
2004
Q. I also want to know how to remove chrome from a plastic grill?
Arthur D. Daub
- Gardnerville, Nevada
2007
A. Some painters and powder coaters suggest 'sweep blasting' -- a quick, light, bead blasting or soda blasting which is enough to remove the very thin chrome layer and give a bit of tooth to the underlying nickel layer.
Luck & Regards,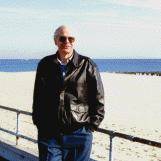 Ted Mooney, P.E.
Striving to live Aloha
finishing.com - Pine Beach, New Jersey



A. Use brake fluid [adv: item on eBay & Amazon] to remove chrome on plastic.
Mark Andrews
- Englewood, Colorado
March 13, 2012

Hi, Mark.
Thank you, but I would be shocked if that worked. Chrome plated pistons are used on earth moving equipment where they stay immersed night and day in rather similar hydraulic fluids.
Chrome can be quickly removed with hydrochloric/muriatic acid (although you must watch the safety protocols), or you may be able to bead blast or soda blast it while giving the underlying nickel plating a little tooth for a primer. Good luck.
Regards,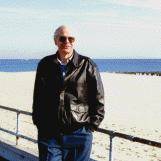 Ted Mooney
, P.E.
Striving to live Aloha
finishing.com - Pine Beach, New Jersey
---
---
Q. We are a plastic recycler trying to remove chrome plating from ABS parts. It appears that a copper layer has been applied to "hold" the chrome layer on.

If this is correct, how is the copper layer first applied to the plastic.

Does anyone have a method by which to remove the plating safely.

Thanks,
Andy Hoehn
plastic reclaiming - Mt Vernon, Indiana, USA
2005
A. Try ferric chloride [adv: item on eBay & Amazon] solution 20-30 Bé preferred, or nitric acid 50% by vol.which will not be as safe and will fume.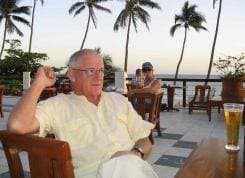 Geoffrey Whitelaw
- Port Melbourne, Australia
A. Most companies find it more expensive to strip ABS than it is to scrap it. Disposal cost of spent chemicals make a difference now and ABS is fairly cheap.
Guillermo Marrufo
Monterrey, NL, Mexico
A. Hi Andy. The most common plating layer sequence is electroless nickel plating, copper plating, semi-bright nickel plating, bright nickel plating (although sometimes 3 or 4 nickel layers rather than 3), and chrome plating. The reason for the copper plating is not for "hold" except in the convoluted sense that the copper is intended to be a soft, ductile, layer to help absorb the stress & strain of the very different coefficient of thermal expansion of plastic vs. metal. If the plastic is very old I think it's possible that electroless copper rather than electroless nickel precedes the copper plating layer.
Regards,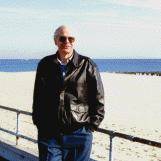 Ted Mooney
, P.E.
Striving to live Aloha
finishing.com - Pine Beach, New Jersey
---
---
Q. I am trying to dissolve a layer of Chrome that completely coats a plastic automobile piece. Should I use hydrochloric acid? If so, what strength? What type of finish will this leave on the plastic underneath? Smooth or rough?

Thanks for the help!
Todd Staples
- United States
2005
A. Firstly, are you sure the part is chromium (plus underplates) plated on plastic or is the part vacuum metallized? This makes a huge difference.

It is also important to know the type of plastic before using any chemical method of removing any finish (metallic or organic).
Gene Packman
process supplier - Great Neck, New York
A. Most exterior trim, grilles and other similar autoparts are not simply chrome plated but have heavy nickel and copper underplates. If you are dealing with auto lamps, they will surely have a very thin aluminized layer, not chrome plating. In any case the waste produced by stripping it will be considered toxic and has to be disposed of accordingly.
Guillermo Marrufo
Monterrey, NL, Mexico
A. If you are trying to strip in order to have paint bind to the surface, all you have to do is glass bead blast the item. Best to use glass bead instead of sand blasting... Less etching or chance to warp the part. I would definitely primer the item before paint.
I would try to stay away from a chemical strip on plastic. Also, contact a chrome shop that does plastic bumper repair/coating and chrome, they could give you good advice.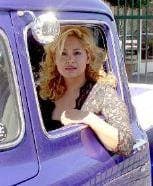 Alicia Moreno, La Kromadora
Escondido, San Diego No., California
---
---
Multiple threads were merged: please forgive repetition, chronology errors, or disrespect towards other postings [they weren't on the same page] :-)
---
---
← Posters: please describe Your Situation, which is probably interesting & teachable. Readers have less interest in abstract questions

Q. Hi,

How do I remove chrome coating on ABS part?
Sibel Dogan
- Bursa, Turkey
February 3, 2013
A. Hi Sibel. More detail please.

Unfortunately, it isn't easy to answer brief abstract questions; the best removal method depends on what you want to do next (scrap it, paint it, re-plate it) and why whether it's a single part or truckloads, etc.. Sometimes people just want to remove the very thin chrome layer to re-do it, or make it more paintable. Other times people want to remove every plated layer to recycle the ABS. Thanks!
Regards,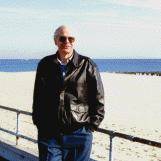 Ted Mooney
, P.E.
Striving to live Aloha
finishing.com - Pine Beach, New Jersey
---
---
Are chrome plated parts hazardous waste?

Q. Looking back to the first question, I have another question for the recyclers: are chromed parts considered as hazardous waste? or does it depend on the type of chrome (e.g. Chromium +6)?

Rob Morais




- Ipanema, Brazil




June 17, 2014






---

---

June 2014




A. Hi Rob. Chrome plated parts have a layer of chromium METAL on them (valence state 0) regardless of whether the original plating solution was trivalent (+3) or hexavalent (+6). I don't know enough to be able to comment on individual regulations around the world, which will probably get stricter, but chrome plating is non-hazardous -- many people eat off of it. Here's a decades-old copper-nickel-chrome plated steel tablespoon :-)

Many knives, serving spoons, trays, etc., are used for food and have been for decades. Hazardous no; restricted in general trash, especially in Europe today and in the future, possibly. Good luck.

Regards,




Ted Mooney

, P.E.




Striving to live Aloha




finishing.com - Pine Beach, New Jersey





---
---
Q. I hope whoever reads this understands my writing. I have plastic (mostly PP and ABS), that is coated with chromium. How can I remove the chrome so I can get raw PP and ABS to be recycled? Thanks a lot for the answer.
Surya hendra
- jakarta, indonesia
August 8, 2016
A. Hi Surya. Geoff and Guillermo have already answered on the thread which we added your question to. Unfortunately, the cost of the stripping chemicals plus the disposal of al the waste chemicals will probably exceed the value of the plastic plus its disposal cost. Second opinions are always welcome, but I haven't heard to the contrary yet.
Regards,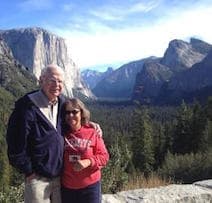 Ted Mooney
, P.E. RET
Striving to live Aloha
finishing.com - Pine Beach, New Jersey
Q. Hi,
If the costs of stripping/disposal significantly outweigh the efforts to recycle the raw plastics, have you observed any other practices in which chrome plated plastics are effectively recycled?
Would there be any chance of creating a closed loop recycling system? or would we need a new economical technology to be invented?
Rhys Connick
- St Kilda, Victoria, Australia
---
---
Q. Hello! I want to remove chrome on a car grill completely to have it painted instead. Best way to do it?
Bertil Johansson
- Trollhattan Sweden
February 9, 2017
A. Hi Bertil. If available, a new unplated grille will probably be a cheaper and better start. You probably can't easily blast all of the plating layers off of a plastic grill, but most people here think you don't have to. Good luck.
Regards,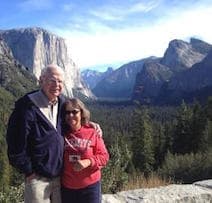 Ted Mooney
, P.E. RET
Striving to live Aloha
finishing.com - Pine Beach, New Jersey
---
---
Q. I have the grille off my 2019 F350. I need to know how to remove the chrome from the grille. I have tried bleach, and while it works, it is a super slow process and requires the bath to be changed often. These are fairly long parts so that's a lot of bleach.
I have called every chrome shop within driving distance and every single one has said good luck, or laughed at me. I'm unfortunately already too far into this to just sand and paint the parts. What can I use that I can acquire to strip this? I can tell you from looking at what I've stripped that these parts are not vacuum metallized they are definitely some kind of plating. There's copper as the base layer. I tried a small scale setup with a battery charger [adv: item on eBay & Amazon] and salt water, this removed most of the chrome but the problem is once most of it's gone the part no longer conducts electricity so it won't remove the rest of the copper. Please help I just want to finish stripping these so I can paint them.

Thanks,
John
John F
[last name deleted for privacy by Editor]
- Louisville kentucky
September 14, 2020
---
DVD: Erin Brockovich


(as an Amazon Associate
& eBay Partner, finishing.com earns from qualifying purchases)

September 2020
A. Hi. "La Kromadora" says glass bead blast it, then paint it, and she would know. Don't focus on removing all of the metal, focus on making it paintable, especially because your electrolytic stripping metal produces hexavalent chromium, the toxic, carcinogenic, stuff that made Eric Brockovich a household name :-(
Luck & Regards,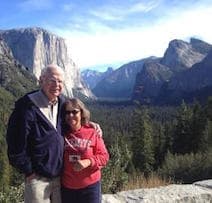 Ted Mooney
, P.E. RET
Striving to live Aloha
finishing.com - Pine Beach, New Jersey