Where the world gathers for
plating, anodizing, & finishing Q&As since 1989
-----
Hard Chrome plating with Nickel undercoat

Current postings:
April 19, 2022
Q. I am attempting to assist a customer with an intermittent hard chrome plating issue and would appreciate any additional input from other chrome platers who may have experienced similar problems. This customer plates a high volume of steel rods approximately 7 ft. long in a fully automated line. Recently, perhaps 5% of the time, an entire rack of rods comes out with bad adhesion of the chrome to the underlying nickel sulfamate plate only at the bottom 12" or so at the end of the rod (see pics).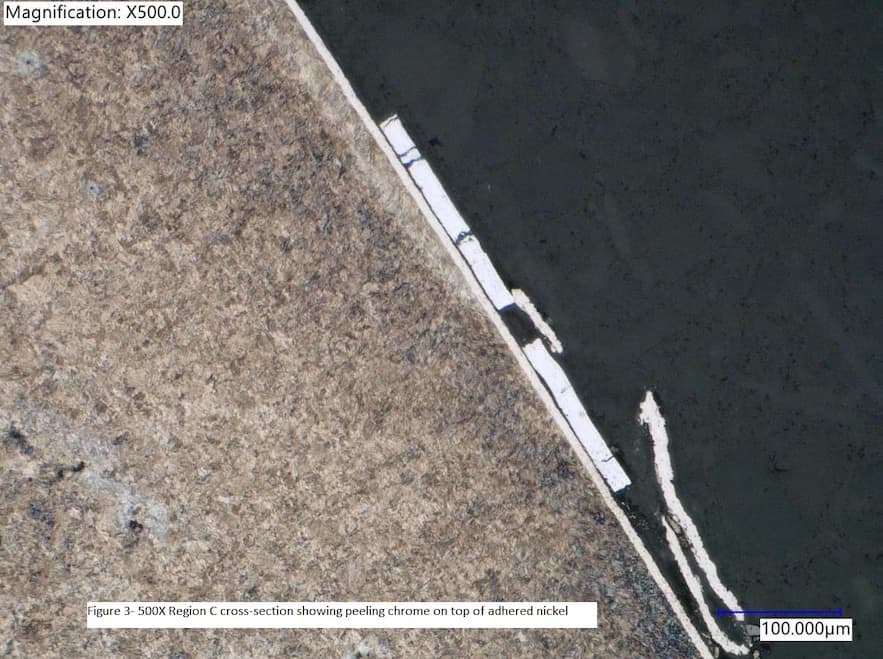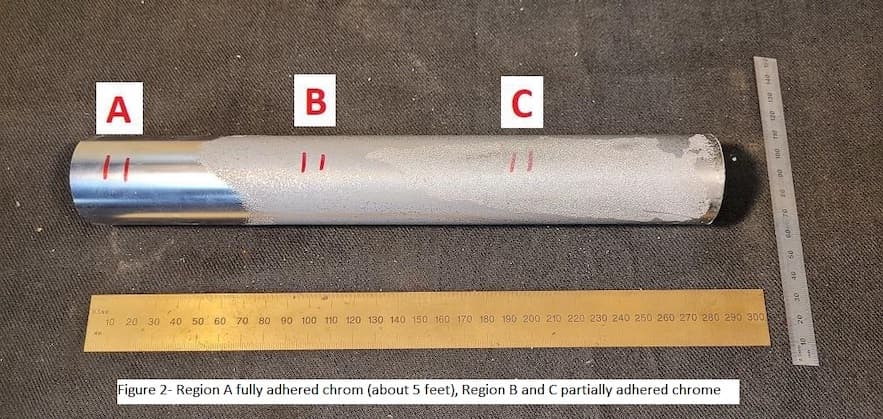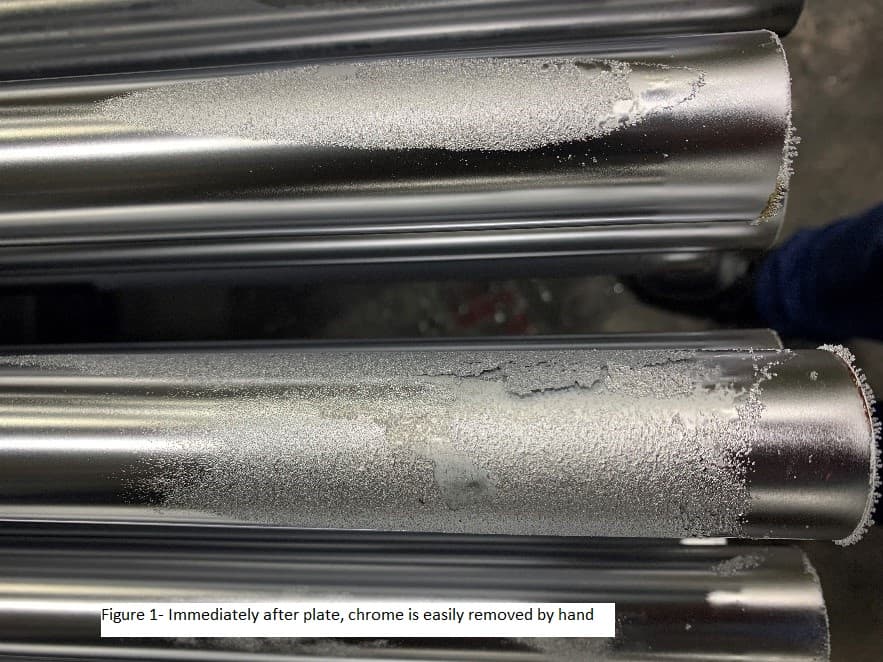 When the defect occurs, it affects all parts on a particular rack, with other racks running simultaneously in other plating cells within the same chrome tank being perfectly fine. Their racks are numbered, so I was able to verify that there were no particular racks that had a problem. I was also able to verify that no particular plating cell was a problem. Similarly, each plating cell has its own rectifier, so there was no particular rectifier that had a problem. It appears to be entirely random- not related to chemistry, rectifier, plating cell, or rack. Since the underlying sulfamate plate has no adhesion issue, I seem to be able to eliminate any issue with the plating pretreatment- electroclean and acid etch. The only tanks the parts see between the sulfamate tank and the chrome plate tank is a rinse and then a chromic acid pre-plating dip (chemistry is the same as the chrome plate tank, but there is no current). The timing is part of the automation, so there is not a significant difference in dwell times between loads. The tanks have been emptied to ensure that there is nothing unusual down at the bottom of the tank that could cause a stray current or other malfunction. I also verified that the tool the air tool that they use to attach parts to the rack fixture (by bolt) results in a consistent torque that should not be a source of variation between racks. After all of this, I am at a loss for what else to consider. Any thoughts?

Jon Barrows
, MSF, EHSSC
GOAD Company

Independence, Missouri
---
April 2022
A. Hi Jon. Didn't get the pics yet, but you can attach them in mail to mooney@finishing.com.
You seem to have done a pretty thorough job of eliminating everything but passivity in the nickel sulfamate plating, and although I can't immediately understand why only the end of the rods would suffer this issue, it sure sounds to me like it's the problem. It seems that those particular rack loads, and specifically the bottom of those rack loads, is especially prone to the problem. Has any adhesion test beyond visual inspection been done to determine whether adhesion is good vs. marginal?
Update: now having seen the pics, I'm mystified :-(
Luck & Regards,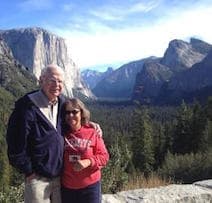 Ted Mooney
, P.E. RET
Striving to live Aloha
finishing.com - Pine Beach, New Jersey
---
April 20, 2022




A. Hi Jon
I'm not sure if it may be a reason in this case, but once I have seen somehow similar Chrome peeling appearance and it was related to dirty and passive Lead anodes.
Good luck,

Leon Gusak




- Winnipeg, Canada






---

April 2022




A. It couldn't be an SRHS chrome plating bath where the limited solubility fluoride sludge settles in the bottom of the tank and requires hoeing up before running, and the bottom of the rods is submerged in it?

Luck & Regards,




Ted Mooney

, P.E. RET




Striving to live Aloha




finishing.com - Pine Beach, New Jersey






---

April 21, 2022




A. With more than rectifier in one solution you have varying voltages all over the tank and either a high voltage or a low voltage is passivating the nickel.

Try making contact, with battery jumper cables, before entering the solution (but do not burn up your jumper cables)..

Robert Probert




- Garner, NC 27529-4772





---
April 22, 2022
Answering Ted's comments, it is a standard bath without fluorides. The tank solution has been emptied to confirm that we did not have excessive sludge. They remove the sludge every 6 months as part of a maintenance plan which seemed to be effective. The adhesion was tested and it was very good once we are above that bottom foot or so.

Answering Robert's comment. Going in live is a good thing to try. It will be tricky with the automated hoist movement, but we will figure something out. Thanks.

Answering Leon's comment- the anodes have been inspected. They are the correct color and I do not see any problem there, but perhaps there is more that we can do. The seemingly random nature of the defect seems to rule it out.

Continuing to think about this, I think that there must be something related to the timing of the rinses between sulfamate and chrome. Perhaps delays in the automated hoist movement cause some some bars to dwell in those tanks long enough for the nickel to become passive. It could explain at least why the defect would be only occasional, but would effect entire racks. I'm not sure if it would explain the defect only being at the bottom.

Jon Barrows
, MSF, EHSSC
GOAD Company

Independence, Missouri
---
---
↓ Closely related postings, oldest first ↓
---
---
2005
Q. Dear Sir/Madam,

I would like to increase the corrosive resistance of Hard-Cr plating over steel substrate by doing an undercoat of Nickel. However, no matter with electrical Ni plating or electroless Ni plating undercoat, the hard-Cr layer did not adhere well and peel off easily. Is there any way to improve the adhesion of Hard-Cr over Nickel coated substrates?

Thanks.
Norman Chow
plating shop - Hong Kong
---
2005
A. From my experience time is a critical factor in obtaining satisfactory adhesion. Nickel passivates rapidly and once passive does not make a good substrate to plate on.

We have worked on a maximum transfer time from Nickel plate to Chrome plating of two minutes (including the rinse between stages). This has given us sufficient adhesion that we are able to grind after plating without flaking.

If you cannot transfer between the Nickel and the Chrome within that time then you will need to look at a re-activation stage immediately prior to immersion in the Chrome bath. I have seen both Hydrochloric and Nitric based activators used for this purpose.
Brian Terry
Aerospace - Yeovil, Somerset, UK
---
2005
A. Activation with acid salt, and water rinse, and activate in chromium plating bath with about 2 A/dm2 for about 5 min, and the increase the current step by step about 5 A/dm2 per minute.till 150% of normal current stay at that for 3 min and then return to normal current.
Bryan Chen
- Hefei, Anhui, China
---
2005
A. Norman,
I will recommend a nickel layer without any brightener you can use a sulphamate nickel deposit. To get a good adhesion on a part is always to use right pretreatments before plating. Search here at finishing.com letters on activation.

Regards,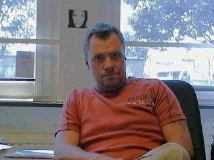 Anders Sundman
4th Generation Surface Engineering
Consultant - Arvika,
Sweden
---
2005
A. Dear Mr.Chow,
In India people are doing hard chrome on duplex nickel for automobile shocker by doing this they are getting properties of hard chrome & corrosion resistance of nickel.
But in preline we need sulphuric acid etching before going for nickel.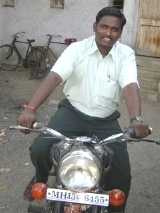 Vishwas Nangare
motorcycle accessories mfgr.
- Aurangabad, Maharashtra, India
---
---
Hard chrome hole edge has a yellow color
January 29, 2018
Q. We are struggling with a copper part that is to take a nickel, hard chrome layer. The part would be plated very well except for one of the holes. The edge of the hole would have a very thin yellow edge that is unaccepted by the customer and we are struggling to fix it. We tried changed CD and amount of additives but nothing happens.
Ahmed El kady
- Cairo, Egypt
---
January 29, 2018
A. Typical, The gas evolution from the hole is displacing solution from around the hole and preventing chromium deposition.

Robert H Probert
Robert H Probert Technical Services

Garner, North Carolina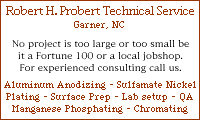 ---
---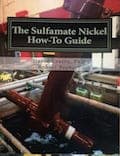 The Sulphamate Nickel How-To Guide
by David Crotty, PhD & Robert Probert

March 30, 2022
Anders_Sundman: Can you explain the best method of pretreatment for the Sulphamate Nickel Plating?
Suggest me.
James Rolington
Process Engineer - Bangalore, India
---
April 1, 2022
A. Pre-treatment for what kind of substrate: 4000 steel, 2000 steel, leaded steel, cast iron, brass, leaded brass, heat treated, oxidized, what ever?

Robert H Probert
Robert H Probert Technical Services

Garner, North Carolina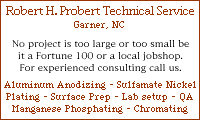 - Garner, NC, USA 27529
---
April 2, 2022
Q. For PH steels? Suggest the pre treatment methods for Sulphamate Nickel.


We are doing Chrome Plating over the Sulphamate Nickel Plating.
We are facing edge build up on HCD area. But the buildup is not like regular chrome trees. It's looks like soft foil paper. Why? How to avoid this!
James Rolington
Process Engineer - Bangalore, India