Live! From beautiful Pine Beach New Jersey: Welcome to the world's most popular metal finishing website
topic 36223
Reactivating nickel plating
A discussion started in 2005 but continuing through 2018
2005
Q. One of our lines is a barrel bright nickel.
I have plated Bright nickel on some 200 kg of brass washers.
Due to the fact of them sticking to the sides of the barrel they have funny brown marks on them. I have solved the sticking problem but do not want to strip the 200 kg and replate but I am trying to reactivate the nickel so that I can plate nickel on top of the existing nickel. I know that it is not advised to do so but has anyone got the magical answer for me.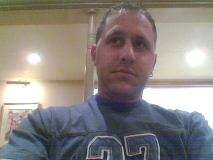 Gary Joseph
Johannesburg, South Africa
---
2005
A. I don't think the approach you want to use is extraordinary, Gary. Bumper platers have, for years, replated internal rejects without stripping the nickel; it's the environmentally savvy thing to do if it works. With luck, it involves no more than running the parts through the preplate cycle, then through a nickel strike tank, then plating. Obviously, the parts must be properly reactivated or peeling will be a problem.
Ted Mooney, P.E.
finishing.com
Pine Beach, New Jersey
---
2005
A. You will need to go through a good cleaning cycle and use a nickel strike, such as Wood's nickel. If the nickel contains lots of organics, you may need to machine it to give a rough surface.

Trevor Crichton
R&D practical scientist
Chesham, Bucks, UK
---
2005
A. Gary
You might consider using a cathodic cyanide nickel activator if this is amenable with your overall process. Most any supplier would have their version of this chemistry.
Louis Smith
- Warwick, Rhode Island, USA
---
2005
A. Gary,

I have used acid salts containing fluorides, hot @ one pound per gallon, soak time depends on how passive your bright Nickel is, but at least 5 minutes. Consult supplier for the proper tank and heater materials used.
Hamilton Solidum
- Philadelphia, Pennsylvania, USA
---
2005

A. Hi!

On a small (20 kg) barrel plating line, we are using tetra-fluor-boric acid (HBF4) to activate nickel layer. 10 liters of 50% HBF4 diluted in 200-300 liters of water does the trick... Immersing time is about 10 minutes, rinse quick but WELL!, then plate in nickel bath....

BUT please, treat HBF4 with deep respect. It is extremly harmful, use proper safety equipment ( chemical rubber gloves [linked by editor to product info at Amazon], shield for face (goggles aren't enough but you may wear both - goggles [linked by editor to product info at Amazon] and shield), rubber-coated apron [linked by editor to product info at Amazon]...

Treatment is not suitable for long, hollow iron pieces; you may found some rust inside....

Dimitrij Us




- Kranj, Slovenija (EU)




---

2005

A. Regarding Ted's recommendation to go again through the preplate cycle, I would like to mention that if the preplate cycle includes an anodic cleaner you should not enter this bath.
And, the best way to activate "old" nickel is via a cathodic CYANIDE cleaner. It works all the time.




Sara Michaeli


chemical process supplier
Tel-Aviv, Israel


---
2005
A. Hi,
In my opinion re-activating nickel is very touch and go. We always use a copper strike plate over the existing nickel and then re-nickel and we have never had a problem.

Cheers,
Craig Short
- UK
---
2005
A. This is how I do it:

Hot alkaline cathodic cleaner
15% Sulphuric dip - 1 min
Cyanide cathodic cleaner - 1 min
15% sulphuric dip - 1 min
Woods Nickel strike - 20 secs

Works every time.
Chris Matthews
- East Sussex, England
---
2005
A. You might want to check out my response to question #36845 in section 2B I have used this method quite a bit, we can plate stainless without a Wood's nickel strike. We use a Macdermid product by the name of Metex LDA,ammonium bi-fluoride & HCl -- maybe worth a shot. We activate for 2 minutes in this acid and, of course, we soak clean it and then go I the electrocleaner -- but we do make contact.
Brian C. Gaylets
- Scranton,Pennsylvania, U.S.A.
---
---
May 21, 2018
Q. I need to deposit a copper plate on the surface of a chrome plated antique chrome part using a copper strike plating solution. The initial step is an immersion in a hydrochloric acid solution to strip the chrome plate from the nickel plate. The resulting nickel surface needs to be activated prior to immersion in the copper strike.
This topic comments on the use of a cathodic cyanide cleaner for this purpose. What operating conditions pertain to this procedure (chemical composition, temperature, etc.)?

Another response to this question (topic 17382) referenced a procedure in the Canning Electroplating Handbook based on the use of H2SO4, KI, and solid iodine. Any practical comments on this procedure?
Donald Kemp
Plating shop employee - Providence, Rhode Island, USA
---
May 21, 2018
A. Yes. I've used the Canning activation process with good results more than a dozen times.

However, after stripping the chromium, you must buff, at least lightly, the nickel, then clean (scrub, if necessary, but no current), rinse, rinse, Canning activation, rinse and go right quickly into nickel plating.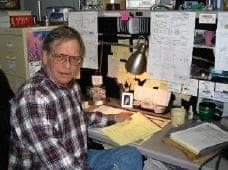 Jeffrey Holmes, CEF
Spartanburg, South Carolina
---
May 23, 2018
Q. With chrome plated steel parts we sand the surface after chrome stripping to remove the nickel oxide layer and immediately immerse into the copper strike to deposit copper on the surface.

Many zinc die cast parts have geometric shapes that prevent a mechanical approach to remove the nickel oxide layer and 'activate' the surface. We would be unable to buff the surface prior to immersion in the iodide solution as recommended in your description.

Question: Can the buffing step be eliminated? Can immersion in a room temperature or heated iodine solution result in removal of the oxide layer?

Don
Donald Kemp
[returning]
Plating shop employee - Providence, Rhode Island, USA


If you have a question in mind which seems off topic, please Search the Site