Where the world gathers for
plating, anodizing, & finishing Q&As since 1989
Anodized aluminum as a bearing surface
-----
1999
Q. Dear Sir,
Anodizing layer on Aluminium extrusion peels off due to rolling of a bearing on it. Does not Anodizing provide better hardness and wear resistance? What is the hardness provided by H2SO4 anodization and why may it be peeling despite subject to only rolling friction. Please contribute.
Ratanjit Singh Sohal
- India
---
"Surface Treatment & Finishing of Aluminium and Its Alloys"
Wernick, Pinner & Sheasby
from Abe Books
or

Affiliate Link
(your purchases make finishing.com possible)
1999
Q. Please help,
I am concerned with the peeling of the anodic coating on the aluminium surface (silicon .7). Bearing surface is in contact with the coating (rolling friction, the load acting on the surface is 150 kg and the coating is of 100 microns thickness; moreover, the coating is not uniform throughout.
Process employed is Martin hard coat. Anodizing time is 2-1/2 hrs and sealing for 2 hrs.
Is the problem because of the process, or the base metal, or something else?
Thanks in advance
Lijo joseph .T
- Pune, India
---
1999




A. What you have is a relatively hard, somewhat brittle layer on a very soft substrate. Even at relatively low loads, the aluminum indents, placing a great deal of tensile stress on the anodized layer. The high tensile stresses cause cracking and delamination of the layer. Either increase the thickness of the anodized layer, reduce the load, or go to another surface treatment -- maybe a chrome plate.




Jim Treglio

- scwineryreview.com
PVD Consultant & Wine Lover - San Diego,
California



---

1999




A. Hardcoat anodize is a very hard, wear resistant ceramic coating. However, it is normally only 50 µm or less thick and brittle. It depends on the underlying aluminum to hold it in place. Any point or line loading, such as bearings, can deflect the aluminum and lead to spalling of the coating. Hardcoat performs best in sliding wear applications.

Chris Jurey

, Past-President IHAA


Luke Engineering & Mfg. Co. Inc.



Wadsworth, Ohio





---
---
---
---
To minimize searching & thrashing, multiple threads were merged; please forgive repetition, chronology errors, or disrespect of other responses (they probably weren't there) :-)
---
---
---
---
Aluminum Bearing Surfaces?
2000
Q. I am working on an aircraft structure related problem and need some input. First, some general info. Imagine two thin 1/8" thick rings one inch wide (Aluminum), 33" diameter approx., one inside the other, concentric, with the inner surface of the outer ring bearing on the outer surface of the inner ring. Essentially, this is a bearing--they need to rotate around the common axis. I need a low friction (coefficient less than .2), minimal particulate, non-lubricated surfactant of some sort between them.
I have looked at Teflon coatings a little, but here is my concern: there is a fairly good potential of misalignment or thermal effects which would cause binding (not to mention whether these can even be machined round enough). If I were to groove both rings (and maybe thicken the rings and gap between so the surfaces don't directly bear on each other) and insert ball bearings, what process would harden the aluminum grooves to accept the harder bearings? Input would be greatly appreciated...
Rob Berger
- Tulsa, Oklahoma
---
2000
A. Hard anodize that is teflon impregnated might work. Chrome plating will last longer (my opinion) but is very hard to be uniform around sharp corners. Would probably have to be ground afterwards. My idea of best would be 0.0015 of electroless nickel, low phosphorous and heat treated. Boron EN is slightly better, but it costs more and there are less job shops that can do it.
If you are paranoid about lubrication, there are several shops that do Teflon-EN. This is entrapped tiny teflon particles in the EN matrix, so it does not "wear off". This will be a mid phosphorous, but with the extra lubrication, it should not be a problem
James Watts
- Navarre, Florida
---
2000
A. We have been having very good success depositing chromium nitride on aluminum surfaces. The coating adheres very well (can't be removed using standard scratch adhesion tests), has a hardness around 2200 HK, and can be deposited at temperatures as low as 120 °C -- we put it on 7075 aluminum alloy and found no deterioration of the mechanical properties of the aluminum. In simple wear tests against a tungsten carbide ball it has shown to be around 100 times more wear resistant than 7075 aluminum.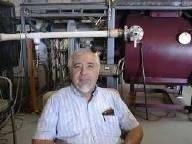 Jim Treglio
-
scwineryreview.com
PVD Consultant & Wine Lover - San Diego,
California
---
---
To minimize searching & thrashing, multiple threads were merged; please forgive repetition, chronology errors, or disrespect of other responses (they probably weren't there) :-)
---
---
Galled aluminum bearings
2001
Q. A friend machined connecting rods for a four stroke model model airplane engine from 7075 aluminum; there is no room for a bronze bushing.
The engine runs fine but slows down and seizes on the first flight. Visual examination of the bearing surface revealed severe galling had caused the seizing. The original con rods (of lower strength and ductility) lasted for years but they were coated with a gold coloured material which we believe was a self lubricating bearing material. The engine seized with the latter bearings only when one bearing surface galled. I assume the bearing coating was imperfect on the galled bearing.
Would you have any recommendations as to how to coat the connecting rods to prevent galling?
Peter McHugh
- Hamilton Ontario, Canada
---

Aluminum How-To
"Chromating - Anodizing - Hardcoating"
by Robert Probert

finishing.com has sold 800+ copies without a single return request :-)
2001
A. Peter,
I wonder if the galling might have been prevented by one or two lubricating holes? Or, if the 7075 and the crank pin were of similar hardness, galling would be inevitable. Another thing to consider is to hard anodize the conrods. That may be the gold colour you mention.I've just learned how to do anodizing and have anodized some .061 pistons and rods on my Norvels to see if I could restore the fit and make them last longer. Yet to be run. The new Norvel Revlites have anodized cylinders with nickel plated pistons and I've just reversed the combo. Their combo works very well so far on my three engines whereas the original AAN set up lasted only 5 hours of flying.
Another thing. I've brass bushed .049 conrods, both ends.
Andy Woitowicz
- Timmins, Ontario, CANADA
---
---
To minimize searching & thrashing, multiple threads were merged; please forgive repetition, chronology errors, or disrespect of other responses (they probably weren't there) :-)
---
---
Surface finish of accurate hard-anodized (Tufram) axles
2005
Q. Hi!

We have problems receiving good roundness and smooth surface of a Tufram coated axle in Aluminium (used as a sliding bearing). The roundness demand is in the range of 2 micron with high demands on surface finish. We have produced these parts for many years with the idea that it is the Aluminum quality (the amount of chromium) that defines the end result of the Tufram coating quality. We have therefore specified the chromium proportion to be less than 0.03%. Later discoveries indicate that there must be some other parameters involved because we have had bad axis with a chromium proportion of 0.02%. A good axis is dark brown/Grey while a bad axis has a lighter color. The bad axis have full length scratches in the axial direction (i.e perpendicular the turning (machining) scratches and aligned with the extension line of the Aluminum bar).

This is how we specify the Aluminum quality:
EN-AW-6082 T6 (F31), Cr max 0.03%, Fe 0.2-0.3%

Is there any knowledge in this area that we have overseen helping us to reach higher accuracy of the coated parts?

Thanks in advance,
Magnus Westermark
Advanced industrial measurement - Danderyd, Stockholm, Sweden
---
2005
A. Hi, I think the thickness is different in your axle. have try to measuring the thickness for your axle? It also can be that the plating shop who did the job had a bad contact in the fixture. Because so little like 0,01 percent can't be the real problem for the axle.

If you go in to library here at finishing.com and to the Swedish article there can you read about anodizing in Swedish.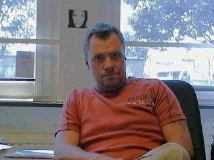 Anders Sundman
4th Generation Surface Engineering
Consultant - Arvika,
Sweden
---
2005
A. Magnus

Your linear scratches remind me of a couple of jobs run where we experienced similar coating flaws...
First was a 12" diameter tube, 6xxx turned to +.001/-.000 with 8 Ra finish. Anodize was polished to 4 Ra after, and would expose 'cavities' beneath the surface but within the anodic layer that we referred to as stringers- they ran linearly in the grain structure.
The second was on a 7xxx tube that was centerless ground. After anodize, the flaws looked very much like a scratch running anywhere from .5" to 10" long on a 15" tube 1.5" dia.

Evidently, the aluminum had some non-homogenous areas created by the extruding process that would not dissolve in the anodize process, but also would not anodize completely, leaving voids in an otherwise smooth finish.

As far as the different shades of anodize produced under controlled parameters, we found that different heat lots were the main source of this issue. We would NaOH etch the parts for 30 seconds, and could identify before anodize which parts would anodize a nice dark green, or a bronze color.

In all cases, our customers would take sample cuts from the bar ends to have anodized to 'qualify' a heat lot of aluminum before buying.
Willie Alexander
- Colorado Springs, Colorado
---
2005
A. In past I have seen that temperature more than thickness, control the darkness of the hardcoating. I believe that surface "alloy" is removed faster at higher temperatures.

In one shop we were using additives in hardcoat solution
ALL test including thickness, Taber was good but parts were lighter color in there respected "Alloy" colors

Are you using 2 vendors?, maybe there is/was a temperature control problem on some of there runs, or 2 baths 1 with additive and without?

Just a thought.
Chris Snyder
plater - Charlotte, North Carolina
---
---
To minimize searching & thrashing, multiple threads were merged; please forgive repetition, chronology errors, or disrespect of other responses (they probably weren't there) :-)
---
---
Hardened Steel vs. Electroless Nickel Coated or Anodized Titanium
2007
Q. Hello,

We have a titanium machine part which used to be electroless nickel plated, but due to the application process being environmentally nightmarish, we've gone to anodize. The part has a bearing housing which is contacted by the outer race of a tapered roller bearing, made of hardened steel. The bearing does not see the typical daily cycling through, such as wheels turning constantly, but think of it more or less as being used to "dial in" a setting on occasion. Hmmm, I hope I'm clear on this description...

We knew that the electroless nickel plating showed no signs of galling or galvanic type of corrosion while it was still being used. However, we've allowed the vendors to switch to anodize in the meantime; but we're not sure if anodize will "pass the test of time".

What are the major differences between nickel and anodize? (besides cost...)

Does anyone have any suggestions? I think I read in another post where someone was powder-coating over anodized aluminum. Does this provide a durable hard shell over the anodize? Cost? Benefits? Can the thickness of anodize be controlled? I.e., is thicker necessarily more protective or harder?

Thanks for any input.
Edward J. Yuhas, Jr.
Mechanical Engineer - Picatinny Arsenal, New Jersey
---
A. Hi Edward. I can't envision an 'environmental nightmare' resulting from electroless nickel plating, so I don't understand switching away from a proven successful process. However, trying to reply to the rest of your query:
Electroless nickel is an additive process whereby you put a nickel-phosphorous plating onto the part. Anodizing is a conversion process where you convert some of the base metal to a metal oxide or hydroxide. Consequently, an anodized titanium part (with its titanium oxide coating) has little in common with an anodized aluminum part (with its aluminum oxide coating).
Anodized titanium comes in two general flavors, a very thin coating which is used for coloring and decorating titanium as jewelry by applying a partial wavelength thickness of the transparent oxide; because it is so thin and almost transparent, light bounces off of both the substrate and the outer surface and causes an interference which results in the metal acquiring one of the shades of the rainbow. A heavier anodizing described in AMS 2488 [Techstreet affil. link] can function as an anti-gall coating for wear applications; this is probably what you are talking about. Although we don't like to use brand names in the forum, this coating is historically closely associated with the word Tiodize.
Powder coating is an organic coating very similar to paint; it is not nearly as hard as metal. But if I am reading correctly you are talking about the titanium being a bearing housing, rather than a bearing race where hardness would be very important. But even for a rarely used bearing, I don't think I'd press it into a powder coated housing. Good luck.
Regards,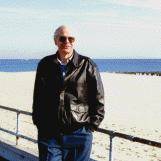 Ted Mooney
, P.E.
Striving to live Aloha
finishing.com - Pine Beach, New Jersey
---
---
Anodised Aluminum Journal Bearing
December 2, 2016
Q. I am working on making an assembly we have lighter. Currently everything is made out of steel. I'm not entirely sure of the type, but I know the shaft is hardened. In this assembly we have a journal bearing where the center shaft rotates inside a hole in the end plates.

In order to reduce weight I was thinking of going to anodized aluminum for these parts. I wanted to make sure that material would work in a journal bearing of 0.5 inch diameter, at 1725 RPM. I had seen some other sources saying anodizing actually hindered wear characteristics rather than helped and was wanting clarification as to why.

Would it be adequate to use anodized aluminum in a journal bearing, should I go with chrome plated, or un-coated aluminum? Additionally there is the option to re-design to use a ball bearing, however for ease of assembly and weight concerns I'd prefer not to use that option if possible.

Any information on this is much appreciated.
Robert Real
Mechanical Engineer - Bloomington, Minnesota, USA
----
Ed. note: Readers who are interested in anodized aluminum as a bearing surface might also find letter 1819, "Q&As on Teflon (PTFE) impregnated Hard Anodizing of Aluminum", interesting.
---
February 6, 2017
A. Hi Robert,
Are you suggesting the replacement of both shaft and bearing materials? Anodized Al with a liner should be ok. There are certain Al alloys and processes that work best, "any old" Al might not do the trick.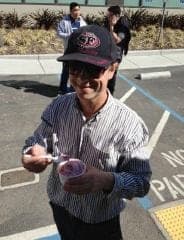 Blake Kneedler
Feather Hollow Eng. - Stockton, California
---
---
Precision optics - aluminum race with sliding steel sphere
September 17, 2018
Q. I'd like to use aluminum for a precision optics application. We will have very light loads running a small steel sphere (sliding, not rolling) against the aluminum surface. Not the best situation, but if we were to try it, what surface preparation would be best for the aluminum? We need low friction and high abrasion resistance. Teflon hard anodize seems attractive from a friction aspect, but I fear that the roughness or peeling would be an issue. Also need to maintain very tight tolerances on the aluminum surface profile.
Jason Mareno
Designer - Raleigh, North Carolina, USA
---
September 2018
A. Hi Jason. Hardcoat anodizing, maybe with Teflon, maybe without, sounds good. Hardcoat has exceptional wear resistance.
The problems alluded to earlier about the anodizing layer peeling off has little to do with the anodizing per se, but a lot to do with overloading the soft aluminum underlying it. If you put a heavy load on aluminum, whether it's coated with hard anodizing or hard chrome or anything else; the eggshell thin coating will crack, and as the underlying aluminum compresses, the coating will spall off regardless of what it is or how good its adhesion.
But one other point: avoid sharp corners. Sharp outside corners lead to voids, sharp inside corners cause crashes of the anodized layers on the perpendicular sides.
Regards,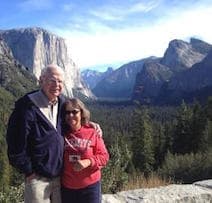 Ted Mooney
, P.E. RET
Striving to live Aloha
finishing.com - Pine Beach, New Jersey