World's most popular finishing site / Internet's friendliest corner
topic 35528
What is the difference between Cadmium & Zinc Plating
A discussion started in 2005 but continuing through 2019
2005
Q. What is the difference b/w Cadmium & Zinc Plating? Please explain.
Syed Salman shahid
Purchasing - Karachi, Pakistan
---
2005
A. Cadmium and zinc are two different elements which have many similar properties but some very different properties. A couple or three decades ago platings of the two metals were used pretty much interchangeably on non-critical hardware because they provide generally similar corrosion protection through the same principle of cathodic protection of steel, and they both provide a nice shiny appearance.
When it was recognized that cadmium is a chronic cumulative poison similar to lead and mercury in its effects, cadmium gradually became restricted to use only on those applications where its unique combination of properties could not be met by zinc plating or a zinc alloy plating. As the pressure to eliminate cadmium grew, cadmium plating continues to be used less and less.
However, cadmium offers a combination of properties which no other metal or alloy can match. If you needed every one of these properties, there could be no substitute; but usually you only need two or three of them. Depending on which two or three you need, various substitutes are possible. Cadmium's properties include: galvanic protection for steel, excellent galvanic compatibility with aluminum, good lubricity (freedom from stick-slip) for consistent torquing of fasteners, freedom from gummy corrosion products, malleability, softness, usefulness at low coating thicknesses, excellent adhesion far superior to paint, and certain specific properties in the nuclear arena. It is very important to not specify cadmium plating indiscriminately because of its health effects--in fact it is prohibited from many applications in many countries. Zinc alloys (zinc-cobalt, zinc-nickel, zinc-iron, and tin-zinc) are the most common substitutes. But it is also very important that substitutions be approved by the responsible engineer, not by substitution at the purchase point, because the two or three properties important to one application may not be the same as for another application. Good luck!
Ted Mooney, P.E.
finishing.com - Pine Beach, New Jersey
---
2005
A. ZINC IS OFTEN PREFERRED FOR COATING IRON AND STEEL PARTS WHEN PROTECTION FROM EITHER ATMOSPHERIC OR INDOOR CORROSION IS THE PRIMARY OBJECTIVE.

CADMIUM IS SUPERIOR TO ZINC IN MARINE ENVIRONMENT.
EASILY SOLDERED,SILVER LIKE FINISH.
BUT SALTS AND VAPOUR HIGHLY TOXIC.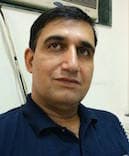 Ajay Raina
Ludhiana, Punjab, India
---

Thanks for adding solderability to the list of cadmium's desirable properties, Ajay. You are right, and I had inadvertently omitted it.
Regards,
Ted Mooney, P.E.
finishing.com - Pine Beach, New Jersey
---
---
September 21, 2010
Q. Regarding to the question above, recently I have a client asking to replace the Zinc plated hydraulic hose fittings to Cadmium Plated fittings (the mentioned item is for offshore environment), but then who's also aware of the toxicity of it. Is there any similar alternative for the Cadmium Plated for the fittings mentioned? Or, are the Zinc Plated fittings are sufficient with adequate maintenance, e.g. wrapping them with Denso Tapes?
Kenny Teh
- Selangor, Malaysia
---
September 21, 2010
A. Hi, Kenny

It's not solely a matter of corrosion resistance, it's the many other properties of cadmium that were mentioned that are probably important to your customer. No material has ALL the properties of any other material (or it would be that other substance rather than being itself). But it is possible that tin-zinc plating will come closest to cadmium for the properties that are needed on hydraulic hose fittings. Good luck.

Regards,
Ted Mooney, P.E.
finishing.com - Pine Beach, New Jersey
---
September 21, 2010
Q. Hi Ted,

Thanks for your reply. My client mention about changing the fittings it's because they have bad experience with zinc plated fittings, they claim that it corrodes in a very short period of time, hence they want something superior, which is why they proposed Cadmium plated fittings. I did consider tin-zinc for this application, but it's quite hard to source it here in my country/neighboring country.

Regards.
Kenny Teh
- Selangor, Malaysia
---
January 2015
A. Hi again Kenny. If it's solely a matter of corrosion resistance, a heavier plating of zinc is the answer. A heavy layer of zinc will offer greater corrosion resistance than a thin layer of cadmium, even in a salty atmosphere.
Regards,
Ted Mooney, P.E.
finishing.com - Pine Beach, New Jersey
---
---
May 13, 2013
Q. I have several cars most of which are vintage Italian. The cars mostly used cadmium on various parts. I'm restoring these cars and found a place that still does cadmium plating ... My question:

Is Cadmium better then zinc as far as lasting longer and corrosion?

Is Cadmium hazardous to handle after the plating process is done and I'm installing my part?
William Hudkins
- Rochester, Indiana, USA
---
May 14, 2013
A. Hi William. Zinc alloy platings like zinc-nickel, zinc-cobalt, or tin-zinc will offer the corrosion resistance of cadmium without the bio-cumulative issues. The question isn't quite as simple as the potential dangers during handling, which can be ameliorated by wearing gloves. Cadmium should not be specified except where it is life threatening to substitute (certain aerospace applications still remain).
Regards,
Ted Mooney, P.E.
finishing.com - Pine Beach, New Jersey
---
---
October 17, 2013
-- this entry appended to this thread by editor in lieu of spawning a duplicative thread
Q. What is the difference between cadmium electroplating and zinc electroplating? Which is more durable?
Renato Hidalgo Jr
- Davao City, Davao del Sur, Philippines
---
October 18, 2013
A. Hi Renato. Thickness for thickness, which is more corrosion resistant depends on the exact atmosphere -- cadmium is generally better for salty environments, and zinc is generally better for industrial environments. But a thicker layer of a zinc alloy will provide better corrosion resistance than cadmium in every case, and every effort should be made to use zinc or a zinc alloy and to get cadmium out of the environment. Good luck.
Regards,
Ted Mooney, P.E.
finishing.com - Pine Beach, New Jersey
---
---
January 5, 2015
Q. Greetings

I am assembling a cart from aluminum profiles.
I wanted to know which screws are best to use, zinc plated or cadmium plated?
Thank you
Anna
anna kush
- israel nahariya
---
January 2015
A. Hi Anna. We appended your inquiry to an earlier thread from which you can read that you should not use cadmium plating unless you absolutely have to, and what the special properties of cadmium plating are. Good luck.
Regards,
Ted Mooney, P.E.
finishing.com - Pine Beach, New Jersey
---
---
June 13, 2018
Q. Do you know if there is any issue using mating connectors, one with Black Zinc coating and the mating connector using Cadmium coating on the conductors?
Mike Speer
- Huntsville, Alabama, USA
---
June 2018
Hi Mike. If the connectors are used indoors in a controlled environment I wouldn't foresee any galvanic corrosion. But asking if there is "any issue" with little situational info offered is difficult. From reading this thread you know that there should be little point in plating half of the connection with toxic cadmium. Good luck.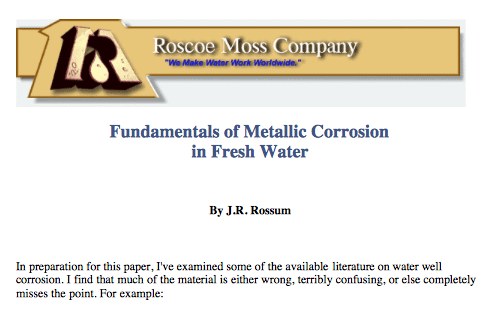 In googling your situation I came across a very interesting paper which other readers might be interested in =>

Regards,
Ted Mooney, P.E. RET
finishing.com - Pine Beach, New Jersey
Striving to live Aloha
---
---
July 13, 2018
Q. Good morning, gents.
ACRONYMS:

CPF = Central Processing Facility
My question is: that in oil & gas CPF, the studbolts are in cadmium but the bidder this time proposes the bright Zinc Plated, what do you think?
Med Med
SONATRACH - Hassi Messaoud Algeria
---
July 2018
A. Hi Med. This page explains that cadmium is a biocumulative toxin which we should try to remove from use to the extent possible; and the page also lists the important characteristics of cadmium plating which bright zinc plating or other substitutes might lack.
The person responsible for writing the spec can be referred to this page for the discussion … but for a 3rd party, whether it be the bidder or you to me, to overrule the specifier, possibly behind his back, is a dangerous proposition. We may think we know why he specified cadmium, but we may be wrong.
Regards,
Ted Mooney, P.E. RET
finishing.com - Pine Beach, New Jersey
Striving to live Aloha
---
---
January 24, 2019
Q. We are considering replacing Zinc coating with Cadmium plating for our end fittings of equipment like Lightning Arresters.

My question is "Is Galvanization involved in the Cadmium plating process"?
Kwaku Dartey
Utility - Accra, Ghana
---
January 2019
A. Hi Kwaku. To my knowledge no one hot-dips their product into molten cadmium, but electrodeposition of it is still fairly common.
But your question raises "ifs, ands & buts" . Are your present parts electroplated zinc, or mechanical plated, or hot dipped? Is the zinc applied before or after fabrication (pre-galvanize or post galvanize)? Are you aware of the very serious environmental issues associated with cadmium? Why are you considering this replacement -- what issues are you having. Please send 4 or 5 paragraphs fully describing your situation and people can try to help. Thanks!
Regards,
Ted Mooney, P.E. RET
finishing.com - Pine Beach, New Jersey
Striving to live Aloha
---
March 18, 2019
A. I did once add Cadmium Oxide to zinc phosphate primer and was left with a very hard to spread paint mixture..

Im sure another nut somewhere would have added a little Cadmium in his zinc galvanizing tank?
Khozem Vahaanwala
Saify Ind
Bengaluru, India