60,000 Q&A topics -- Education, Aloha, & Fun
topic 35480 p2
Zinc plating rusts in shipment by sea
---
---
A discussion started in 2002 but continuing through 2020
October 13, 2011
Q. We make several different metal stampings from 1050 steel that are plated with RoHS compliant trivalent zinc .0003-.00045 thick. These parts are also baked for hydrogen embrittlement relief after plating. We ship these parts from the east coast to Puerto Rico via ocean transport. They are shipped in cardboard boxes that have a plastic liner. When the customer receives them about 1-2 weeks later (after plating) about 25%-50% of the parts are pitted with rust. We recently tried packaging the parts in a VCI bag and sealing it and we got better results (about 5% of the parts had rust spots) but we still can't eliminate the problem 100%. We inspect the parts after plating and prior to shipping and they look great. We also have some of these plated parts on our shelf in Florida (humidity and heat)for several months and they still look as good as when we first received them from plating. We also used 4 different platers thinking it may have something to do with the quality of the plating, but the problem still persisted. Any ideas as to what can be causing this and how we can stop the zinc plated parts from rusting when they are shipped via ocean freight?
Cathy Bennett
Customer Service Mgr. - Fort Lauderdale, Florida, USA
---
October 21, 2011
A. When shipping overseas, your parts are exposed to moisture and salt. It's like "asking for trouble". Try placing Dry-Packs Moisture Absorbing Indicating Silica Gel Packets, inside the VCI bags.
Terry Magyar
Retired - Columbus, Ohio, USA
---
October 24, 2011
A. Once upon a time, only cadmium was considered as a protective coating in marine environment.

Now cadmium is considered as a four letter word.

The only solution is to apply a sealer on top of the conversion coating.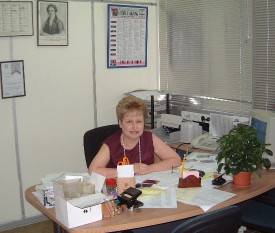 Sara Michaeli

chemical process supplier
Tel-Aviv, Israel
---
November 28, 2011
A. Try packing after 36-48 hrs curing in an acid fume free atmosphere..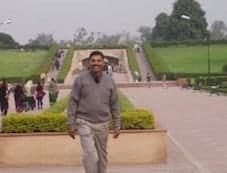 T.K. Mohan
plating process supplier - Mumbai, India
---
---
April 18, 2012
Q. Hello,

I have a similar problem with rust on Zinc plated parts. The only difference is that the rust is showing up after only 2 months. These parts are shipped to Singapore, so I suspect that the moisture might be higher there. Also, we were not shipping parts with desiccant before, which may have contributed. However, due to the speed at which the rust appeared, I am concerned that either the Zinc plating was not thick enough or there was moisture in the processing. I do not have values for the thickness. Zinc plating is by an outside service vendor and we perform a visual inspection on the coating.
Just to add some information, the part also gets silkscreened after plating. The rust itself is brown, which means the actual steel is rusting. Thanks!!!
Lexie Bee
- Hayward, California USA
---
April 25, 2012
A. Products plated and passivated with trivalent chromate has to preferably hot air dried at a heat "not too hot to hold" i.e say up to 60 degrees +, Parts has to be handled with care with out allowing friction, and packed compulsorily only after 24 hrs- 36 hrs of curing.
It is advisable to use VCI packing material.
Sulphur must have come from the corrugated boxes. even the glues has to be checked.
Regards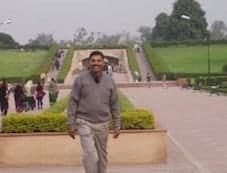 T.K. Mohan
plating process supplier - Mumbai, India
---
---
April 30, 2012
Q. We are facing an issue of white rust formation on Zinc plated components with trivalent chromium passivation. These components are part of an assembly.

The issue is seen after around a year on the assembled product. The assembled product are shipped in plastic trays

We did analysis in SEM and found slight traces of Carbon & Oxygen. The plating thickness measured around 8 microns against the required 15 microns min.

Q1.We were wondering how much life does Zinc plating provide with trivalent chromium passivation. These are for use in industrial conditions.

Q2. Is lower plating thickness the main contributor for the white rust formation.
Mithun Paul
- Cochin, Kerala, India
---
April 30, 2012
A. Hi, Mithun.
It isn't clear to me if you plated these parts in house or you bought them. Although 15 microns is a very substantial electroplating thickness, and much more resistant to red rust than 8 microns, I see two other immediate issues here:
First, if the parts do not adhere to the specifications, all bets are off because the process is out of control; trying to assign causality if you have a meandering, will-o-the-wisp, out-of-control process which specifies 15 microns but accepts 8 will prove hopeless. In this case you have to start with fixing whatever weaknesses allowed out of spec parts to get into the system.
Second, white rust is usually caused by ineffective passivation or wet storage. 8 microns of zinc is still substantial enough for reliable performance indoors for a while if the passivation was proper.
Still, "industrial conditions" is a tricky definition; if it is an acidic environment like most plating shops, you are going to get white rust.
Regards,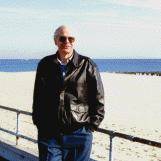 Ted Mooney, P.E.
finishing.com - Pine Beach, New Jersey
Striving to live Aloha
---
May 2, 2012
Q. Hello Ted,

Thanks for the quick feedback.

These are In-house plated parts and are used in the electronic industry, going into casings.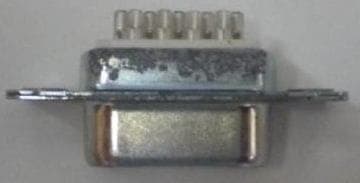 Issue was seen in the packed condition itself before use.

Q1. What are the key parameters to be checked for effective passivation?

Q2. Also saw an earlier post mentioning drying of parts after passivation. How significant is this?

Regards,
Mithun Paul
- Cochin, Kerala, India
---
April , 2012
A. Hi Paul. I've always believed in buying plating processes from suppliers rather than doing in-house formulation. In this age of RoHS compatible trivalent chromating it is an absolute necessity to use such a proprietary process and to rely on the vendor's guidance for operating parameters.
In this case though, it looks like there was a good chance that the parts were stored wet and that this caused the problem. Again, though, zinc plated parts stored in an acidic environment (if that is the case) will rust quickly.
Is there an alternate explanation for the nice plating on one end of the connector and the bad plating on the other end, other than one end being down and wet? It sort of looks like a poorly plated part was crimped to a better plated part -- are the half shells plated before or after being joined?
Regards,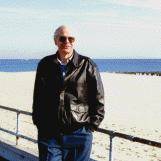 Ted Mooney, P.E.
finishing.com - Pine Beach, New Jersey
Striving to live Aloha
---
May 3, 2012
A. Hello Ted,

Both the rusted half & the nice half are two different components from different batches of plating. This could possibly mean the passivation has been improper for that particular batch.

When you mention the parts could have been stored wet, do you mean either
1. Storing of parts that have been improperly dried after passivation, or
2. Storing of parts in a moist atmosphere.

In the case of point 2, how much life do you think we would get with proper plating thickness and proper passivation

And can we ascertain the plating life by a 24 hr/ 48 hr salt spray testing?

Thanks for your feedback

Regards,

Mithun Paul
- Cochin, Kerala, India
---
May 4, 2012
A. Mithun,
8 micron is okay but 8-12 is fine...it means the minimum should be 8 microns. There are trivalent passivations available with reputed supply houses which can give up to 250 hrs WR and can enhance to 350 White Rust (repeat, WR)
The main parameters:
1. Passivation bath should preferably be made in DM water
2. pH of the passivation bath should be monitored and followed as per supplier TDS
3. regular replenishment has to be maintained
4. Dip timings are say up to one minute as against 4-5 seconds in Hex passivation. So if the operator is not educated, he will go back to his "old style"
5. Discarding pattern has to be fixed (Main enemies are Iron & Zinc contaminations) - again ref: TDS
6. A hot water final rinse and hot air drying is recommended.
7. hot- "too hot to hold"
8. items should not be handled till 24 hours minimum before packing - Curing - 24 hrs minimum
9. follow VC packing if sent thru sea.
Finally the plating bath should be maintained well ... means if contaminated then also you will not get results.

You may find reputed supply house around your city; Chennai will be near.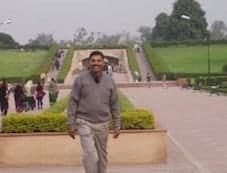 T.K. Mohan
plating process supplier - Mumbai, India
---
---
October 27, 2013
Q. I have found a rust generation problem in my parts with in 1 month after packing even in my warehouse. The parts have a corrugated partition in between two; whereever there was contact with the corrugation, black and red rust appeared in form of lines against corrugation. I request to help me in understanding the reason.
Vikramaditya Kumar
- Nasik, Maharashtra, India
---
November 6, 2013
A. Hello Mr. Kumar,

Please add more details of the issue:
- Photographs?
- Zinc thickness? (if you have any data)
- Conversion coating? (hex chrome, tri chrome, blue or yellow)
- The corrugated box was wet or dry?
- Your warehouse is in a coastal zone? (to know what are the conditions)
- Has this happened before?

With this data we may be able to help you!

Regards,
Daniel Montanes
- Canuelas, Buenos Aires, Argentina
---
---