Where the world gathers for
plating, anodizing, & finishing Q&As since 1989
-----
Metal contamination analysis in chrome
2005
Q. My name is Bobby,and I've only been plating for 9 months.So far I've figured out how to do analysis on all my tanks, except the chrome tank. I can do the chromic acid, and the sulfate tests.I have searched all of our files,all of our process control manuals,and on line, and keep running into dead ends.Can anyone point me in the right direction please?We use hexavalent chrome, and reason I ask is because I've my ratio correct but it's still not throwing in the low current area.
Bobby Burleson
plating shop - Gainesville,Texas United States
---
2005
A. Hi Bobby,

How's your actual ratio between chromic acid and sulphate (should be .9-1% concerning amount of chromic acid)? What parts (material) is beeing mostly plated in this bath?

If possible post an actual analysis (including trivalent chrome) and working parameters (temperature etc.)here. Is it an conventional electrolyte or a catalysed bath?

Regards,
Dominik Michalek
- Mexico City, Mexico
---
2005
A. Generally, you check for metallic impurities using atomic absorption spectroscopy of some form; you may or may not do this in-house (there are a LOT of contract labs available). One thing, though, is that you might need to check for trivalent chrome, and AAS won't do that for you. What can be done, though, is determine total chrome and hexavalent chrome; the difference is trivalent chrome.

James Totter, CEF
- Tallahassee, Florida
---
2005
A. Bobby,
What is your ratio between Chromic Acid/sulphuric acid? Most manual will recommend 100:1. I thought so too. Try moving this ratio down gradually to 80:1. You may get better throw.
SK Cheah
- Penang, Malaysia
---
2005

Hey guys. I really appreciate all y'alls input. This stuff is like gold to the "New Guy". Our Rep. recently came around, and showed me some neat things, and did some tests. Turns out I needed catalyst. I asked him to show me how to determine that, but we got sidetracked and it never happened. Once again I can't get in touch with anybody. Does anyone have my answers.
Bobby Burleson
[returning]
- Gainesville, Texas, United States
---
2005
"The Fume Factor"
by John Donaldson
from Abe Books
or

Affil. Link
Your purchases make finishing.com possible
A. Bobby, you might like to get a copy of John Donaldson's "The Fume Factor -- Stories About Platers and Plating" while A.E.S.F. still has some ('https://www.nasf.org/bookstore/home2.cfm?ProductID=330&do;=detail' implies that they do). It's not actually about metal contamination in chrome baths, it's about what a person in your situation should do. It's both informative and funny, and it gives platers the warm fuzzies.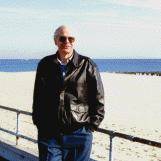 Ted Mooney
, P.E.
Striving to live Aloha
finishing.com - Pine Beach, New Jersey
----
Ed. note May 2019: Sorry, that URL no longer functions, but the book is available from Abe Books or Amazon.
---
2005
Hi Bobby
As a plater I wouldn't worry too much about the metal contamination.
For your interest you could take say 2 lots of 20 ml of chrome and dilute to 200 ml and add 10% Caustic Soda [affil link] until ph is about 9. To one add a small amount of hydrogen peroxide. This will oxidise trivalent chrome to hexavalent. Pour into two 250 ml measuring cyliders, allow to settle overnight and you will get an idea of metal impurities from the volume of precipitate, one including trivalent chrome and one not.
Personally I prefer to control any chrome/sulphate bath by observation rather than relying on ratio only, as if there are other anions present then rarely is 100:1 the ideal for that bath or that set of circumstances. It also varies with temperature.
If you know that your ratio is on the low side i.e., sulphate is slightly high then coverage will be poor for this reason and I suggest you add carefully a weighed amount of barium carbonate each day with good stirring and observe the coverage on a standard part/standard current. If coverage improves then keep adding more barium until you see some iridescence in low cd or other deleterious effect.
Then add a small amount of sulphuric acid to return to previous situation and you then have your correct ratio.
Take a sample and analyse and you have your ratio for your bath.
100 ml of sulphuric acid 98% = 180 g = 360g barium carbonate approx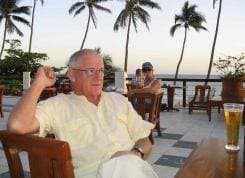 Geoffrey Whitelaw
- Port Melbourne, Australia
----
Ed. note: Mr. Whitelaw has kindly added a paper on Chrome Control to our on-line library.
---
---
May 23, 2019
Q. Hi I want to know any instruments or analyser available to check Hexavalent, Trivalent, Sulphate, Iron content in hard chrome plating bath.

Regards
mohan kumar
Ordnance factory - Trichy, TN, India
Ed. note: Sorry, this RFQ for private contact is now outdated, but public technical replies are still welcome. No public brand/source suggestions please ( huh? why?)
---
May 27, 2019
A. Hi Mohan

There are a number of instrumental analytical methods available. Auto-titration, atomic absorption, polarography, HPLC and more.
The problem is that they all require a skilled chemist to calibrate,operate and maintain them and, even more importantly, to understand the results.
Without this person any equipment is useless. With the right person, you do not need to ask the question.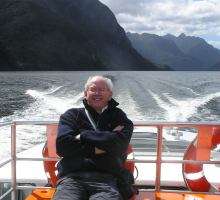 Geoff Smith
Hampshire, England
---
June 17, 2019
A. Hello Mohan,
The analytes you listed can't all be run on the same equipment. Sulfate ion should run by HPLC with an anion specific column. If your bath contains intentional or contaminant level nitric acid, you may end up with nitrate interference when reading the peaks. Same goes for chloride contamination. A good analyst can help sort this out by dilution and fortification with a known standard.
Speciation of Chromium +3/+6 has to be done by mass spec. ICP-MS is the way to go here. You can also use that instrument to test for Iron, and don't need the MS function.
The advice I give to ANY plating house looking for these tests is the same:
Unless you are a large, well-funded shop with the budget for hundreds of thousands of dollars (USD equivalent) in equipment, and wages (your analyst should have a degree and experience in Chemistry and Instrumental Analysis and will demand a high wage), plus a reliable source of the ultra pure water, preservative/digestion chemicals, and gases you will need to operate-- for example, a good quality pre-owned Perkin-Elmer ICP-MS costs about 2-3 times my annual salary- it's a better idea to look for an outside laboratory who can give you a quote for scheduled testing. Also, when that type of equipment breaks, finding a source of parts and an installation technician capable of troubleshooting and repairing the system, especially outside the country of manufacture, is expensive. Leaving those headaches to a commercial laboratory is better for your wallet- and your sanity! :)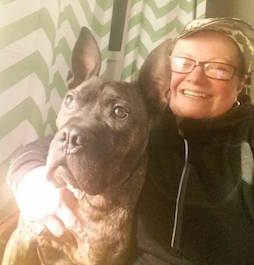 Rachel Mackintosh
Lab Rat and some other things - Greenfield, Vermont