World's most popular finishing site / Internet's friendliest corner
topic 35084
Final Neutralization Rinse for Sulfuric Acid Anodize needed
2005
A final acid neutralization rinse is needed for Mil-A-8625 [link is to free spec at Defense Logistics Agency, dla.mil], TYPE II, CLASS 2 coatings before our final Deionized Hot Water Rinse and parts Drying process steps. I thought about a hot/warm sodium, or potassium, bicarbonate hot soak @ 1 oz/gal, but no experience on use or possible side effects of introducing a neutralizing bath. Reason being that aluminum parts have braze welds with tiny pores and crevices that have trapped acid. Unfortunately, we cannot use chromic acid anodizing. Maybe someone has used and controlled a similar neutralization solution.
Tom Andersen
Anodizing - Balto., Maryland, USA
---
1st of two simultaneous responses--April +++++
I'm not sure what you want to neutralize. If you're worried about sulfuric acid, they you should use dilute (5%) nitric acid after double rinsing after anodize. I know this sounds counterintuitaive, but it works. Alkaline materials should be avoided since they will 1) precipitate metals. and 2) may damage the anodize coating.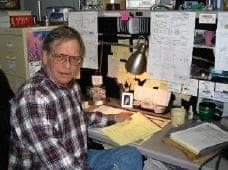 Jeffrey Holmes, CEF
Spartanburg, South Carolina
---
2nd of two simultaneous responses-- 2005
Bicarbonate makes for a good controlled pH rinse as it is a buffer, so the pH tries to stay under 9.
That said, I doubt if you will get much neutralization of trapped acid in pores unless you add ultrasonics to it.
Also, Bicarbonate carry over into the seal or dye tank can significantly reduce the efficiency of that tank, which will require a lot more testing of those tanks.
James Watts
- Navarre, Florida