Where the world gathers for
plating, anodizing, & finishing Q&As since 1989
-----
Copper plating staining & oxidation problem

Q. Our customer requirement is that the copper brightness should not oxidize after the bright dipping process. We have followed the bright dipping process as per below. However, the copper tube is oxidizing.

1. Use ultrasonic degreasing machine (the best) with chemical remover to clean particles, oil and residue etc. on part;
2. rinse with clean water;
3. dip in 10% by weight of sulfuric acid solution, 10% Acetak707 room temp for 60 seconds;
4. rinse with clean water;
5. dip in Copper and copper alloys CU 56 5% 40 to 45 Seconds;
6. rinse with clean water
7. bake in oven until it is dry we always use de-ionized water.

Please suggest us any solution to resolve this issue.
Naveen kumar
- Hosur, Tamilnadu
September 8, 2023
A. Hi Naveen.
The general process you are using should work rather than require starting over; I'm not convinced everything is contaminant-free and working at proper strength. But if you are sure it is ...

Study the technical data sheet for the CU-56 or talk to the supplier. The way I read it, you are supposed to use it in de-ionized water as a final rinse, not followed by another rinse -- you want it to dry on rather than rinsing it off.

I don't know what this CU-56 proprietary material is; I assume it is an organic solderability preservative (OSP) based on sodium benzotriazole or closely related chemical, but if not, try dipping in sodium benzotriazole instead.

Are you sure your sulfuric acid dip gets the copper bright in the first place? Again I don't know what Acetak 707 is, but sulfuric acid is not a proper bright dip, although with peroxide it can be.

If the rest doesn't work, as an experiment, instead of using an oven, dip some parts in trichloethylene or perchlorethylene (use your vapor degreaser if you have one); see whether this discourages tarnishing.

Luck & Regards,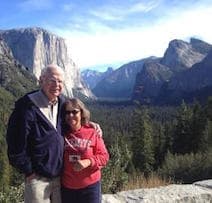 Ted Mooney, P.E. RET
Striving to live Aloha
finishing.com - Pine Beach, New Jersey



---
---
↓ Closely related postings, oldest first ↓
---
---
Q. I am working with flex PCB manufacturer at Malaysia as Process Engineer in copper plating. My copper plating is the vertical and fully automated process controlled by PLC system. Recently I'm having problem with my plated panels. There are chemical stains at the margin of panels (for panel plating process) which are unable to be removed after microclean (or microetch) process. Even worse, it appears as white stain after running through microclean process. Based on my understanding, it is because of poor rinsing of the plated panels but this all happened because of the plating rack design. What I'm looking for are:
1] how to remove this stain mark?
2] what is the best plating rack design for the flex-pcb
3] what is the recommended (the best way) rinsing process (quantity of tank or water flow rate or agitation or eductor in place)
Thanks,
Hazrulk
Copper Plating Engineer - Malacca, Malaysia
2004
---
---
Q. How do you control the stains (corrosion) after copper plating?
Our process is:
1- Aluminum surface preparation with Soak, Etch, Nitric acid, hydrofluoric acid and Zincate.
2- Nickel Strike and Nickel electroless
3- Copper cyanide strike
4- Copper cyanide Plate
When we finish the copper plating we rinse the piece in different water tanks and the last process is to rinse in hot deionized water.
After this process we dry the pieces with clean air and packing. An this moment the copper film is OK but 2 or 3 hours later you can see different color stains, black, green, and brown.
Victor Solano
- San Jose, Costa Rica
2005
A. Copper cannot be used without a top coat as it gets oxidised. You must use a lacquer or varnish to protect it.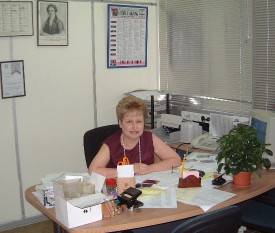 Sara Michaeli
Tel-Aviv-Yafo, Israel
A. Victor

After Copper plating include a Copper Anti tarnish step.

The chemical is sold by manufacturers of PCB chemicals and Plating Chemicals.

Regards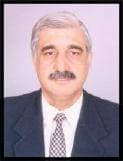 Asif Nurie
[deceased]
- New Delhi, India
With deep regret we sadly advise that Asif passed away on Jan 24, 2016
A. You have a green color on copper plated parts, Sara is right because the copper oxidise after plated . You have to talk to chemical company for some kind of the layer to protect the oxidise film on the parts.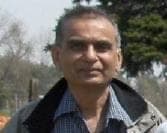 Popatbhai B. Patel
electroplating consultant - Roseville, Michigan
A. We give some protection for the copper film , we can use two kinds/methods, one is chromate conversion coating; other is OSPC, but the method has some effect for conduction.
Leaf. ye
- Shanghai, China
A. What you are looking for is a chemical called CU-56, or also referred to as ENTEK. I am a chemical lab technician for a PCB manufacturer, this is what we use to prevent oxidation on copper.
Thanks,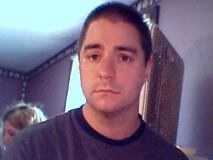 Jason A. Brown
- Athens, Pennsylvania, USA
Ed. note -- Readers: please do your best to keep the discussions technically focused rather than suggesting brands and sources ( huh? why?)
A. Copper Cyanide will NOT rinse off in forty rinses. You must neutralize the cyanide. I prefer 5% acetic acid [adv: item on eBay & Amazon]. 1% sulfuric will work. After neutralize then, dip in o.1 oz/gal chromic acid. If there are any chrome rinse tanks in the shop, like after a chromate or chrome plating, then dip the fresh neutralized copper thru a rinse tank that is very slightly yellow.

Robert H Probert
Robert H Probert Technical Services

Garner, North Carolina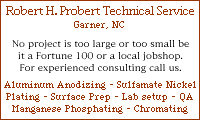 A. CU-56 is available from enthone.com/functional/index.aspx#Antitarnish
Russell Richter
- Danbury, Connecticut, USA
2005
Ed. note -- that link is broken.
Readers: please do your best to keep the discussions technically focused rather than suggesting brands and sources ( huh? why?)
A. Cu-56 gives only a temporary protection (max a few weeks) when parts are indoors. It work fine for printed circuits between processes but not as a permanent topcoat for copper plating on aluminum. For your application you need a lacquer or varnish.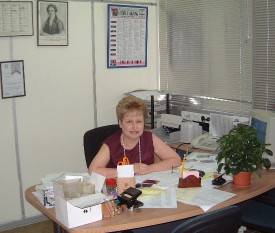 Sara Michaeli
Tel-Aviv-Yafo, Israel
2005
A. There are several products that will take care of this..depending on how long you need the tarnish protection to last, and the end application. Simplest solution would be to use a "Tarniban" type product, you can get 6 months to a year of protection with these, application is simple: several minutes bath at 90 to 110 degrees, and dry. The electrophoretic (charged suspension) lacquers used by the jewelry industry can last many years, but require an expensive rectifier and good lab type maintenance, companies like Canning deal with this type. good luck!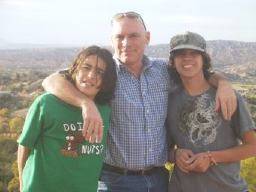 Glenn Thompson
plating solution manufacturer - El Paso, Texas
February 29, 2008
Ed. note -- Readers: please do your best to keep the discussions technically focused rather than suggesting brands and sources ( huh? why?)
---
---
Q. I am undertaking an amateur copper plating project and would like some options about what seems to be patina issues. After removing my item from the plating bath and rinsing in tap water it is a very nice reddish copper colour, but as it dries, within minutes large brown streaking appears on most of the surface, some smaller areas remaining the pleasant red.

I have tried a salt and vinegar [adv: item on eBay & Amazon] scrub, which initially works but also dries to a similar brown with a few new colours present. What could be causing this instant stain (oxidation?) so fast and what are options to curb or contain this?

I am satisfied with the plating but as a note, it is thick and has an uneven surface from long periods in the bath and is not bright, but slightly matte. I could polish this all away, but I would like to have the reddish hue that it initially has and preserve the surface texture best I can.

If anyone has any idea of what causes it and how adjustments could prevent it, or alternatively a wash/solution that could strip this brown and leave a bright patina.

I'm not overly invested in the chemical nuances (perhaps to some of your dismay) but after a safe but experimental solution.

Basic details of the setup are:

Approx. 5 Gallon Tank, at 22 °C with air bubble agitation.
110 copper anodes and a poly filter bag, although I have started just using the copper by itself.
Cheap 30v 10a rectifier, averaging 2.2 v @ 9 a, changing depending on the size of what I am plating.

The electrolyte solution is based on ThinkTinker recipe which is, distilled water 3.6 Gal), copper sulphate [adv: item on eBay & Amazon](1.5 kg), sulphuric acid 35% (1.4 Gal), muriatic acid HCl 35% (5 ml), Propylene glycol PEG, (30 g - I am just using MiraLax).
B Boidy
- Queens, New York
March 26, 2019
A. Hi B. I'm sure you don't want us to talk about the limitations of your plating process, so I won't, but I think the answer to the discoloration is already on this page: you probably need an anti-tarnish dip. Since you seem to want a non-proprietary name, sodium benzotriazole should do it -- but it might be easier to buy a proprietary than to buy the benzotriazole, and it would come with a helpful technical data sheet (TDS) and a safety data sheet (SDS) which a multi-purpose generic might not. Good luck.
Regards,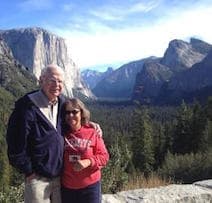 Ted Mooney
, P.E. RET
Striving to live Aloha
finishing.com - Pine Beach, New Jersey
---