60,000 Q&A topics -- Education, Aloha, & Fun
topic 34750
Copper Plating on Magnesium is Blistering
2005
Q. We are plating electroless nickel over copper-plated AZ-31B magnesium alloy. We've plated a certain machined housing about ten gajillion times and cannot get rid of the blistering problem. Same alloy, same customer, different housing and we have no blisters. We're degreasing with an alkaline cleaner, pickling with chromic acid solution (180 g/L CrO3), followed by an ammonium bifluoride/phosphoric acid activating solution, sodium phosphate/sodium carbonate/sodium fluoride "seal" and a fluoridated zincating process using zinc sulfate, sodium carbonate, sodium fluoride; pretty much the usual suspects, with the zincate temperature at 135 - 150. Any ideas on what we can do to get rid of the blisters? Is there a machining lubricant that is creeping out of the surface grain? I'm at my wit's end.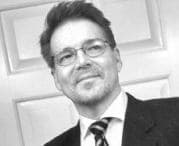 Randall Fowler
- Fowler Industrial Plating, LLC
Cleveland, Tennessee, USA
---
2005
A. My guess is that the parts that blister have porosity. the smallest pores are often the worse because they entrap the first liquid they see. I suggest you try as the first step Hot, DI water (Higher temperature than any other step in the process) about 30 seconds. Hot water will fill the pores and remain there throughout the processing, we hope.
If the parts have oil, a very light solvent followed by an alcohol rinse and dry. Then Hot DI water, etc. This process works well for castings of most metals.
Don Baudrand
Consultant - Poulsbo, Washington
(Don is co-author of the book
"Plating on Plastics"
)
---
2005
A. You said same alloy, same customer, different housing, no problem. How about the casting process and practice? Is it a fact that both parts are cast in the same way? Or could it be that one is cast in a permanent metallic mold and the other is sand cast? Or one needs a mold release because it's hard to eject and the other one ejects beautifully? Also, your suspicion of a cutting fluid contamination makes sense if it's not used in the part that gives no problem.
Guillermo Marrufo
Monterrey, NL, Mexico
---
2005

Thanks to both of you for your advise. Our QC manager talked to the customer about the molding/machining process and we incorporated a hot DI and alcohol submersion procedure. End result; the parts were accepted. Once again, thanks a lot guys.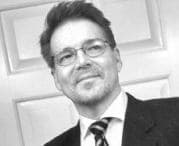 Randall Fowler
- Fowler Industrial Plating, LLC
Cleveland, Tennessee, USA
---
November 25, 2019
Q. Hello everyone, I'm a hobbyist metal worker and looking into the idea of electroplating copper onto magnesium. Most of my electroplating experience is plating copper onto titanium, but if I understand things correctly my current method of using copper sulphate in a weak sulphuric acid solution will not work due to the magnesium reacting with the acid. I had thought of neutralizing the acid in the solution and make an attempt but thought I would post a question here beforehand.

Is there any way magnesium can be copper electroplated in a normal shop environment?
Neil Jenner
- Grande Prairie, Alberta / Canada
---
November 2019
A. Hi Neil. I'm not going to tell you it can't be done, but it is very difficult from at least four different perspectives:

first, it requires dangerous chromic acid and fluorides in the pretreatment cycle;

second, it's such an active metal that you can't directly electroplate it, but must zincate it first;
third, you can't plate acid copper onto the zinc because they are incompatible -- you must either use dangerous copper cyanide, or add the complexity of electroless nickel plating between the zincate and your copper;
fourth, the plating must be thick and pore-free or the magnesium will rapidly corrode because copper is so much more noble.
If you want to proceed anyway, you might get to a technical library for a copy of ASM Metals Handbook Volume 5, which has a 22-page chapter describing the difficulties and the solutions. Good luck.
Regards,
Ted Mooney, P.E. RET
finishing.com - Pine Beach, New Jersey
Striving to live Aloha
finishing.com is possible thanks to our supporting advertisers, including this shop: