Live! From beautiful Pine Beach New Jersey: Welcome to the world's most popular metal finishing website
topic 34692
Gold plating imitation/costume jewelry
A discussion started in 2005 but continuing through 2019
2005
ACRONYMS:

XRF = X-Ray Fluorescence
Q. Normally 1/8 microns is plated on imitation jewelry, i.e., acid gold & alkali. We are using proprietary baths from a reputed company. However the gold seems to wear off pretty soon for some reason. Thickness is checked on an XRF machine and there is no problem with the thickness. Any suggestions?
Gunor Basu
- Calcutta, India
---
2005
A. Hi, Gunor. Although you may say that "there is no problem with the thickness", all you really mean is that you are putting on the thickness that you specified -- not that the amount that you specified is adequate. The reason it wears off so quickly is simply that the thickness you have specified is only 1/8 micron -- very thin.
- "Micron plating" is 8X as thick as yours.
- "Vermeil" is 2-1/2 microns, i.e., 20X as thick as your plating.
- Old pocket watches have a thickness of 20 microns and up, i.e., at least 160X as thick as your plating.

I'm not sure that you should bother with gold at all at that thickness, knowing that it's just barely visible such that if it wears even a millionth of an inch or two it becomes invisible -- but you could add a clearcoat on top of the jewelry. You should probably just do titanium nitride deposition instead. Good luck!
Ted Mooney, P.E.
finishing.com
Pine Beach, New Jersey
Striving to live "Aloha"
---
---
Titanium nitride as an alternative to gold plating
adv.
2005
Q. What is titanium nitride treatment? Appreciate a response Mr. Mooney. Thanks.
Gunor Basu
[returning]
- India
---
2005
ACRONYMS:

PVD = Physical Vapor Deposition
A. Titanium nitride is a high capital cost PVD process which may or may not be practical depending on production volume, but it puts an extremely hard gold-toned finish on the parts, which will offer great wear properties, without the material cost of a precious metal. It is the same process that you see on gold colored high speed drill bits.
Ted Mooney, P.E.
finishing.com
Pine Beach, New Jersey
Striving to live "Aloha"
---
2005
A. Mr Basu,

While titanium Nitride is one ideally suited method which will work well over jewelry, you can consider what is done in Delhi and Mumbai by similar units as yours.

1) The Gold Bath is a Proprietary Hard (250 vickers) acid Flash bath that's pore-free. I presume Nickel is the undercoat.

This is followed by Clear Electrophoretic lacquer for protection and guarantee.

2) The second route is Dye gold. The Gold Plating step is followed by Gold dye based Electrophoretic lacquer.

Low Gold thickness simply provides a thin gold coat which is then protected and enhanced with Gold dyed Electrophoretic lacquer to protect the gold and increase life.

3) the third route is NO GOLD. Just Dye gold over jewelry for a true gold look and economy as well.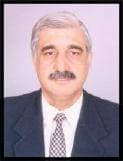 Asif Nurie
- New Delhi, India

With deep regret we
sadly advise that
Asif passed away
on Jan 24, 2016
---
2005
A. No flash gold coating will last any significant wear, unless it is protected. In the imitation jewelry industry 5 millionths of an inch are typical for earrings or pins, but not for rings. And you cannot expect this product to last for long. If not protected, the gold will wear off in a matter of weeks, and in the case of rings the coating will wear in a few days.


ACRONYMS:

E-coat = Electrocoating (essentially the same thing as the previously mentioned electrophoretic lacquer).
An epoxy based E-coat will improve this a lot; you can expect an earring with 5 millionths of an inch gold coating and 8 microns of properly cured epoxy E-coat to last for several months and in some cases for years. Somewhat less if you are using an acrylic E-coat.
For a ring, you will need to apply no less than 1 micron (40 millionths of an inch) and then 8 microns of E-coat and even then it will last no longer than a few months of frequent use. If the ring is a white metal casting, it is likely to be worse.
Joal E. Paiva
- Lima, Peru
---
---
2005
Q. Sir,
On what base metal is this titanium nitriding done? Is it done on Pb-Sn alloy or it is done on Titanium metal? If so, what will be the Cathodic Temperature and alloy withstanding temperature should be, and what is the anode? Kindly brief?
Panjala Mukesh


fashion jewelry mfgr.
Hyderabad, India
---
2005
A. Titanium nitride is deposited by vacuum technology and does not use an electrolyte. Process details are widely available on the Internet. Capital outlay is expensive, but the finish is excellent; it has a gold colour and is used by the jewellery industry to put down a hard coating that has micro "valleys" in it that can be filled with a small amount of gold. The TiN "peaks" protect the gold in the valleys from erosion. It is a good way of making cheap jewellery look expensive. TiN can be deposited onto a multitude of surfaces, so you would need to talk to a supplier about specific requirements.
I would not recommend using nickel as a barrier layer in jewellery because you will not be allowed to sell it in Europe. Try using white bronze; this is acceptable in Europe.

Trevor Crichton
R&D practical scientist
Chesham, Bucks, UK
---
2005
Q. What is the base metal for cheap Jewellery, over which this Titanium Nitriding is done. Will that base metal withstand Titanium Nitriding Temperature of 450 °C - 750 °C?
Panjala Mukesh


fashion jewelry mfgr.
Hyderabad, India
---
November 2013
Hi Panjela. Although I don't know much about Titanium Nitriding, it can be applied to steel, titanium, and aluminum. Titanium and aluminum sound like reasonable substrates for costume jewelry.
But if we want to go cheap, there is almost no bottom. Even plastic can be vacuum metallized with aluminum and then be given a gold tinted lacquer.
Regards,
Ted Mooney, P.E.
finishing.com
Pine Beach, New Jersey
Striving to live "Aloha"
---
---
E-lacquer is blistering
2005
Q. White metal jewelry especially finger rings tends to blister a lot after E lacquering. It is baked at 130 °C. Why is this problem acute in rings and not in others namely earrings, necklaces, etc?
Gunor Basu
[returning]
- Calcutta, India
---
November 2013
Hi again Gunor. No responses have been offered to your inquiry, so my tentative conclusion is that there is nothing generically special about rings that explains the problem, and that you would therefore need to supply some data about your situation in order to get an answer.
Regards,
Ted Mooney, P.E.
finishing.com
Pine Beach, New Jersey
Striving to live "Aloha"
---
---
2005
Q. Hi

I am doing three types of Electroplating for my jewellery shop.
It includes Copper, Nickel & Silver. Now I am having plan to introduce gold plating in my business.

I have used AuCN salts as Electrolyte, the thinking is I am getting gold plating but the life of that coat is one week only. I want to increase the lifetime of coating. So what can I do?

One chemist suggested the AuCN electrolyte. It is right or wrong?
J.Ramalingam
leg chains - Salem, Tamilnadu, India
---
November 2013
A. Hi Ramalingam. Yes, potassium gold cyanide can the basis for jewelry plating, and has been for 150 years. So it's not "wrong". But there are alternatives like gold sulphite plating solutions. Unless you want to spend decades in study though, it's probably best to profit from the experience of people who have done so, and buy packaged gold plating solutions.
What thickness of gold plating are you applying that is only lasting one week? (Please see the opening question and response in this thread).
Regards,
Ted Mooney, P.E.
finishing.com
Pine Beach, New Jersey
Striving to live "Aloha"
---
---
July 17, 2008
ACRONYMS:

GPC = PGC
= gold potassium cyanide
= potassium gold cyanide

SS = stainless steel
Q. I am planning to gold plate cheap items to supply for a small imitation jewellery shop. Is GPC solution with Stainless steel anode, the only option? I want to reduce the cost further by not opting for any real gold. Can gold dye be used with SS anode and have original bright gold type finish?
Can anyone suggest me that for Gold Electroplating on imitation jewellery, 100 amp rectifier is needed, or any lower ampere will do? Where can I find the same ?
Indranil Roy
hobbyist - Kolkata,West Bengal, India
---
November 2013
A. Hi Indranil. Gold dye is not something you put into a cyanide gold plating tank as you are discussing. To my knowledge, the gold dye is put into a lacquer, most typically an electrophoretic lacquer, or is applied as a post-dye after the electrolytic lacquer and before curing.
Regards,
Ted Mooney, P.E.
finishing.com
Pine Beach, New Jersey
Striving to live "Aloha"
---
---
September 7, 2008
It is submitted that we want to do durable gold plating on imitation jewelry as watch case. Durability is prime consideration; please suggest.
Arun Agarwal
buyer - DELHI, India
---
September 9, 2008
A. Hi, Arun. The most durable while economical process might be to apply titanium nitride by PVD and follow it up with a thin electroplating or PVD coating of gold.
Regards,
Ted Mooney, P.E.
finishing.com
Pine Beach, New Jersey
Striving to live "Aloha"
---
September 14, 2008
Q. Thank you Mr. Ted Mooney for your reply and suggestion. Please disclose the full form of PVD and oblige.
Arun Agarwal
[returning]
- DELHI, INDIA
---
September 18, 2008
A. You need to locate someone who has a vacuum chamber capable of titanium nitride physical vapor deposition to learn more about it, Arun. The process requires expensive machinery, but the result is an inexpensive, very hard, almost gold colored deposit. You've probably seen it on high speed drills. Myself and other readers can answer limited and specific questions here, but you won't realistically get "full form" plant layouts and start-to-finish work instructions in a public forum -- you need to retain a consultant for that level of assistance. Good luck.
Regards,
Ted Mooney, P.E.
finishing.com
Pine Beach, New Jersey
Striving to live "Aloha"
---
---
April 19, 2011
Q. I have looked all over the internet and cannot find anything on how long the gold color will last on a ring made of stainless steel with Titanium Nitride coating. Let's say it will be worn daily.

Can anyone help me?
Asa Jenkins
employee - Detroit, Michigan, USA
---
April 20, 2011
A. Hi, Asa. Rings are extremely high wear items which wear all the way through to "gone" over the years, so no surface coating can last forever. But I would expect good quality platings, including TiN PVD coating, to last at least a year or two based on experience with TiN on watchbands, and other coatings on rings. If the coating is not subject to severe wear conditions (for example if it was a stainless ring with the coating in engraved or embossed areas), the life should be pretty much indefinite.
Please tell us your situation. Are you a manufacturer looking into offering this process on a line of rings, a reseller looking to buy rings that claim to include a TiN coating, a consumer whose ring has failed and inquiring about what life you should have received -- because people only have so much time to spend trying to help you, and the helpful hints they can offer a manufacturer vs. a reseller vs. a disappointed consumer, etc., are different. Thanks!
Regards,
Ted Mooney, P.E.
finishing.com
Pine Beach, New Jersey
Striving to live "Aloha"
---
(you are on the 1st page of the thread) Next page >
---


If you have a question in mind which seems off topic, please Search the Site