Where the world gathers for
plating, anodizing, & finishing Q&As since 1989
-----
How to: Oil Rub Bronze
2005
Q. I am a metal finisher that does Brass Plating and Antique finishes. I have a customer that requires "Oil Rubbed Bronze". We have in the past used Birchwood Casey Produces to Antique, however my customer wants a very dull (flat) finish. If we try to flatten the Clear coat we have used in the past it turns milky.What else can we use as a top coat. Is there something we could tint the coating with that would not turn milky but still reflect the dark oil rubbed bronze finish.
John Sparano
- Cleveland, Ohio
2005
A. Never clear coat on humid days, unless you have heated up a closed room. Also, I may heat the part with a torch at a distance, then clear, wait two minutes to see if the coating clears out the murky effect. Once in awhile I can torch it from a distance after the lacquer and the murky disappears.

I found the best spray SATIN clear lacquer at KMart. By Dutch Boy, Satin Lacquer(3-4 bucks a can)...it is the best. I have tried all others, but this one seem to give me the best results. I buy boxes when ever I can. Never use their glossy lacquer. I found another brand to be better.

Another thing, we glass bead all the raw pieces and then go to a dull copper (cyanide) Low current, then antique, rinse, and antique again. This gives us a red oil-rub bronze. It took me months to figure that the antique, RINSE, and antique again was crucial to get a uniform antiquing. For an olive version, we glass bead, brass plate, antique, rinse, antique.
Others believe in doing a satin finish(mechanical polishing)before the plating process, but not me. I think it is a waste of time, I prefer just glass beading the raw parts before going to the plating processes.

Drying is also important. Very sensitive finish. I have the employees dry the hook, and the wire, and the part immediately. No pussy footing around when doing this job. One water drops leaves a big stain. They also use latex gloves for handling.

We hand rub the part clean. Then depending for the desire effect, we use scotch brite pads or #0000 steel wool [adv: item on eBay & Amazon]. 0000, 000, 00, 0, 1, 2, 3, 4 steel wool grades ... stock all of them.

Also, many companies use wax or mineral oil to seal the oil-rub bronze finish instead of lacquer...satin lacquer.

Note: Commercial Oil-Rub Bronze has nothing to do with Oil, Rubbing, or Bronze...funny.
Oil-rub bronze comes from the art sculpture field.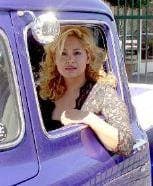 Alicia Moreno, La Kromadora
Escondido, San Diego No., California
---
2005
Q. I am a design engineer for an architectural millwork company. I am currently working on an all mahogany chop house. The interior design group has called for Antique Bronze through out. This is including 1"x1" corner guards that range from 36" to 48" long. I have not been able to find a supplier that can produce this for me. I can however get this angle iron made from polished bronze, do you have any suggestions on how to give it a nice antique finish? I could use any help, the deadline for production and installation is looming...

Thank you,
Christopher Sears
- Bow, New Hampshire
2005
A. While you could perhaps retain an experienced metal working artist to do this for you, an alternative that some people would not recognize is that some plating jobshops can do this kind of refinishing for you. You could theoretically darken the brass with Liver of Sulphur [affil link], but it's toxic and noxious, will only work if the brass is free of lacquer and clearcoat, and the result may not be what you wanted anyway.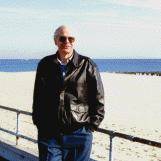 Ted Mooney
, P.E.
Striving to live Aloha
finishing.com - Pine Beach, New Jersey
---
2006
Q. My friends have a solid brass Claddagh door knocker for their new house. However, all the other door hardware is an oil rub bronze finish. Is an oil rub bronze finish available to spray or hand finish the knocker to match?
Joyce J. Shea
consumer - Magnolia, Massachusetts
2006
A. To my eye, oil rubbed bronze is a brown-black finish with copper showing through at the corners and wear areas. The brass can be made brown to black with brass darkening solution [adv: item on eBay & Amazon] or liver of sulphur, and can be relieved back to brass color at the corners and wear areas. It might at least be somewhat close -- but even that would require some skill or artistry.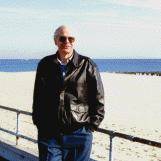 Ted Mooney
, P.E.
Striving to live Aloha
finishing.com - Pine Beach, New Jersey
---
2007
Q. I have a nice mail slot that I spent about $80 on. It is made of thick brass, looks like it as cast. Now I am going with the oil rubbed bronze look on everything else. I want to oil rub this mail slot if possible. What products and method should I use? Thanks.
Chris Toft
consumer - San Diego, California
---
September 8, 2008
Q. We have brass foot rail brackets for a bar that we would like to refinish ourselves to a rubbed bronze finish. Any suggestions?
Frank Phelan
architectural millwright - Nacogdoches, Texas
---
October 15, 2009
Q. Hi,

I have 200 door handles... would like to change their color from SAT S.S. to Antique, or can it be oil rubbed to give me the BRONZED color?

Thank you
WALID SALAH
HARDWARE AND TOOLS - AMMAN, JORDAN
October 16, 2009
A. Hi, Walid. Yes, stainless steel can be electroplated with various metals including copper so that it can be made to look antique bronze.Regards,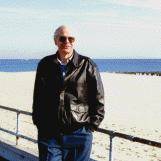 Ted Mooney
, P.E.
Striving to live Aloha
finishing.com - Pine Beach, New Jersey
---
April 5, 2010
Q. I have nickel or some type of silver looking fixtures and knobs in my home they are pretty new, but I really like the oil rubbed bronze or antique/ aged look. can I do my own so I don't have to replace everything? Thank you.
merry kniest
hobbyist - Huntsville, Alabama
---
Self-etching primer

(as an Amazon Associate
& eBay Partner, finishing.com earns from qualifying purchases)

Rustoleum Universal Oil Rubbed Bronze Paint

(as an Amazon Associate
& eBay Partner, finishing.com earns from qualifying purchases)

April 6, 2010
A. Hi, Merry. Alicia has described what's involved, and I don't think it's very realistic to consider such a complicated industrial process (involving cyanide-based electroplating) a D-I-Y project :-)However, it is possible to prime the metal with a self-etching primer for good adhesion .
then paint it with copper colored paint, then paint it with a brown-black paint, rubbing it away from the corners and high spots to give an oil-rubbed bronze look.Even simpler, although probably without the highlights, would be Rust-Oleum "American Accents" Oil-Rubbed Bronze spray paint .


Regards,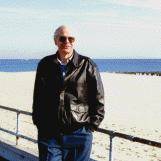 Ted Mooney
, P.E.
Striving to live Aloha
finishing.com - Pine Beach, New Jersey
---
September 7, 2010
Q. I recently ordered two light fixtures for my kitchen online. When they arrived, the finish was nothing like what I expected. While I expected an oil rubbed bronze look, the fixture looked like yellowish snake skin (if you can imagine that!) I have read that you can use spray paint to help create an oil bronzed look. I have tried to use a spray paint black primer followed by copper metallic. Then I spray a light covering of oil rubbed bronze spray paint to allow the copper to shine through. I am not getting the desired effect I want. The final result looks like it has glitter/sparkles in it. I have also tried rub N buff, but I can't get it to apply lightly (I can see my finger strokes). I have found that really only works on straight lines and corners. Any suggestions?

When I use only the spray paint oil rubbed bronze, it looks too dark for me---almost black.

Thanks for any advice you can give!
Alison Dean
home owner - Raleigh, North Carolina, USA
---
January 3, 2011
Q. I have been attempting to truly "oil-rub" copper. First, because of the lacquer finish, I repeatedly soaked it in vinegar [adv: vinegar in bulk on eBay & Amazon] soaked rags and applied them like plaster of paris.) This resulted in a really nice verdigris (though that wasn't my goal) so I removed that with Ketchup (yep, heinz ketchup, the science is explained elsewhere.) Then I coated it with brass darkening solution [adv: item on eBay & Amazon], but it got too black and blotchy, so I removed that with #0000 #0000 steel wool [adv: item on eBay & Amazon], being careful not to create swirls or scratches. Finally, I decided to just rub it with tung oil [affil link], and it is working, though it is slowly darkening (which is alright with me.) It is as if I am accelerating the tarnishing process that results in the patina on fine antique bronze sculptures.

I don't understand the science behind the oil rubbing, but because it quickly becomes sticky, I think it allows for tarnishing without the oxidation which causes verdigris. Any ideas about what I am doing, or should be doing instead would be appreciated. This is all "seat of the pants." Mike
Mike Caruso
- Huntsville Alabama USA
March 16, 2011
A. The question is, to make bright brass look like oil-rubbed?
The answer is too easy. Strip the lacquer finish with any good stripper, wash with soap and water, wipe with denatured alcohol (no fingerprints). Then the easy part, wipe with gun blue until you get the darkness you want. My first try was two wipes and you can't tell it from the one I was matching.
Jim Parker
- Simi Valley, California USA
---
June 7, 2011
Q. Hello, I have a beautiful chandelier, but there are some scratches on it that I'd like to fix. I appreciate any advice you can give me. Thank you!
Laura
Laura Parent
hobbyist - Huntsville, Alabama, USA
---
October 12, 2011
Q. Just want to highlight these light fixtures made from antique brass and black metal to oiled rubbed appearance. Not black. It can be dark with copper highlights.
Please give me good feed back. I really would like to apply technique with a cloth and not spray paint.
Fay Honsen
DIY - Llano Texas
---
Rub 'n Buff Copper

(as an Amazon Associate
& eBay Partner, finishing.com earns from qualifying purchases)

October 13, 2011
A. Hi, Fay.
No metals are inherently black so I unfortunately don't know which you are referring to. They could already be painted black, they could be black oxided steel, they could be brass that is plated black, they could be dyed aluminum, or a number of other things. The brass color . . . do you know that this item is actually made of solid brass?
Sorry, but the problem in such projects is that, while most metal things can rather easily be painted, to try to react a metal with a reagent to cause it to turn a certain color is not possible when you don't know what the metal is and the finish that is on it. With consumer items, you almost never know. Sorry! It's a bit like asking what you need to add to this white powder to make a cake when you don't know if the powder is flour or arsenic :-)
If you can find out exactly what the fixture is made from, we might be able to suggest reagents. Lacking that, please consider a dark wax rub (Rub'N'Buff [affil link]). Good luck!
Regards,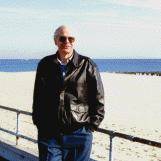 Ted Mooney
, P.E.
Striving to live Aloha
finishing.com - Pine Beach, New Jersey
January 12, 2012
A. Jumped on this late but my 2 cents on oil rubbed bronze. My firm specializes with metal restoration and specifically in bronze

Alicia, you are correct that Oil Rubbed Bronze is from the art sculptor world however there are many commercial bronze projects that are bronze rubbed and oiled. Two that stick out are many areas of Rockefeller Center that are a oil rubbed bronze spec (US10B). Where the metal is chemically oxidized to a brown/black color and rubbed with oil either mineral oil or bronze oil. It is usually toweled dry to minimize runoff but enough is left on to slow the oxidation process from continuing. If the oil is maintained you can go years without having to re-oxidize.
There are many suppliers of chemical agents that can be used however since this is my first post I am not sure if we can throw out names in posts.

The other major oil rubbed bronze commercial project is the Seagrams building on park avenue where the curtain wall from roof down to grade is a US10B finish and historically has been oiled down approximately once per year. Unfortunately I believe that some painting has occurred on the lower level

For bronze that has been damaged, it can all be oxidized using cold chemical process in the field to different levels of color. If you truly are dealing with oil rubbed bronze you would not want to apply a lacquer finish on top of the oil.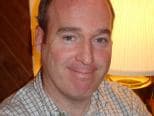 Bill McKenna
- New York, New York
---
January 13, 2012

Thanks so much for your very knowledgable contribution, and interesting examples, Bill. The look of oil rubbed bronze is very popular today, and the most authentic application methods may not be appropriate for every situation.
For example, consumer products for the kitchen and bathroom often involve daily handling and are often copper plated diecastings or steel rather than solid copper; these require a clearcoat or lacquer even though that prevents a "living finish" and renders them not quite authentic oil rubbed bronze.
Yes, thanks for not mentioning company names (why?) :-)Regards,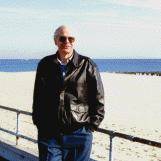 Ted Mooney
, P.E.
Striving to live Aloha
finishing.com - Pine Beach, New Jersey
---
March 1, 2012
Q. I am a builder who is finally working on his own home. I got a great deal from Kohler for my new master suite. They are solid brass construction, but powder coated oil-rubbed bronze. I love the base color (brown-black) but the copper highlights are horrible. I've been reading the forum looking for a solution, but to no avail. Is there any way to get rid of the copper highlights?

Tim Howland
- Milford, Ohio
---
March 18, 2012
Q. I have a 17th century foo dog made of bronze, and some fool polished its nose. So it's almost black in color with a shiny nose.
Also the eyes look like they were rubbed because it is brighter.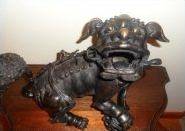 I would like to blend this bright spots so my piece looks like it should, had someone not polished its nose.
I was told by a antique dealer there is a way to do this. I can practice on the bottom to make sure it's going to blend right.
My question is, what is the best way to blend in too shiny spots on a very old piece of bronze which has aged very dark.
Also is there a wax that is used safely to make this piece have a richer patina that won't effect the value of the piece or compromise the natural age of the patina.
Mary Schreck
- Bellingham, Washington
---
March 31, 2012
Q. I just purchased two old pine shutters that I would like to hang on sliding barn door hardware inside my home. The problem, all the oil-rubbed bronze barn door sliders are quite pricey $$$. I have found sliding barn door hardware at my local tractor supply but they are shiny silver steel. What can I do to change the finish to oil-rubbed bronze. I am an avid DIYer. Thanks.
Wendy P.
- Cleveland, Ohio
---
May 17, 2012
Q. I have a similar issue with a sliding ladder and hardware. Would love an answer.

Mindy Shapiro
- Santa Rosa, California
May 29, 2012
A. Hi, Mindy. Oil rubbed bronze may not be appropriate for a sliding ladder. When things slide along each other and wear against each other, you need robust metal surfaces. Oil rubbed bronze is usually lacquered (which is soft). The coloration is thin and will scratch right off. It's probably not an appropriate finish for outdoors if that was your intention.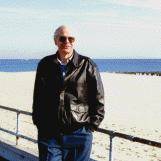 Ted Mooney
, P.E.
Striving to live Aloha
finishing.com - Pine Beach, New Jersey
---
(you are on the 1st page of the thread) Next page >
---