Where the world gathers for
plating, anodizing, & finishing Q&As since 1989
-----
Algae/Fungus/Biological Growth in Plating & Anodizing Rinse Tanks
adv.: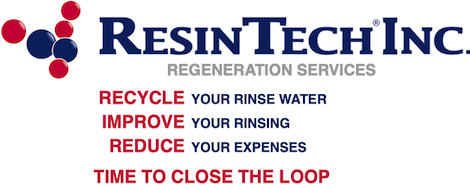 Q. Hello I'm attempting to investigate an issue we seem to experience at my company from our tin plating line used to plate over copper wire. More specifically, I'm looking for guidance on how to identify the growth that I'm seeing in the rinse tanks of our tin plating line. It's a sulfuric acid bath and we have something growing on the walls of the rinse tanks in the rinse off the acid etch tank as well as the plating rinse tanks.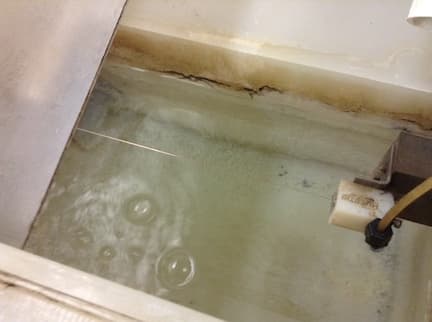 The plating line tends to start getting a bad smell and turning dark which tends to end up with us having plating issues resulting from maximizing our rectifier capability. I'd like to know what this is and if this is something in our source water or if it's something else. I considered trying UV however I want to make sure I know what I'm battling before anything else is done.
Shannon DeMasi
- Lisbon, New Hampshire
January 28, 2021
---
February 3, 2021
A. There is no reason to have Bacteria in tin and acid rinse.
Not in sulfuric tin -- maybe in MSA tin.
How often do you replace the rinse?
What kind of water do you use?
DI, RO ?
Anyhow, after identifying the source and eliminating it, you must clean thoroughly the tank itself. You must clean the tank walls by scrubbing. The algae you observe is protected by a shield. This shield does not enable any Biocide to attack the algae. That is why you have to scrub physically the walls before continuing working. Again, scrub only after eliminating the source.
After this cleaning process, fill the tank with 5-10% bleach or Hydrogen peroxide. Let it stand overnight and than rinse very well.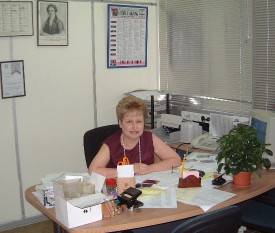 Sara Michaeli
Tel-Aviv-Yafo, Israel
---
February 3, 2021
:-( Hello, the unfortunate thing is we don't routinely replace/drain the rinses and only due so when we see this type of film. Previous routine was taking the rinse waters for the etch and plating tank and topping off the etch and plating tank using the rinse waters. This is changing going forward. Any other topping off of water is from a DI water source.
Thanks.
Shannon DeMasi
[returning]
- Lisbon, New Hampshire
---
February 11, 2021
Once upon a time, we used formaldehyde. BUT, it turned out that it is carcinogenic.

Ask your vendor for an adequate Biocide.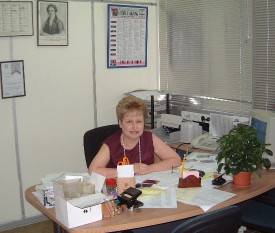 Sara Michaeli
Tel-Aviv-Yafo, Israel
---
---
↓ Closely related postings, oldest first ↓
---
---
2001
Q. I am looking for ways in which someone has reduced bacterial growth in metal finishing rinse tanks. The rinse tanks have "worm-like" organisms growing in them. What methods are used to eliminate these organisms? (i.e. chlorinating the system every so often?)
Leslie Kampf
- Plymouth, Minnesota, USA
---
2001
A. Hi, Leslie. This subject of biological growth in plating rinse tanks harks back to a thread on this site from before the Internet even existed :-)
For a trip down nostalgia lane, see finishing.com/heardhot/goldplat.html and you'll find some answers.
Still, the small wiggly "worm-like" organisms that I've seen in rinse tanks were mosquito larvae. Throw a couple of hungry goldfish in for the weekend :-)
Regards,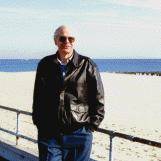 Ted Mooney
, P.E.
Striving to live Aloha
finishing.com - Pine Beach, New Jersey
---
---
Algae in copper rinse
2003
Q. I get a thick, algae-like growth on the walls of my dragout rinse after electroless copper. I use air sparging and room temp city water. Any suggestions?
Kevin Hatch
- Rochester, New York
---
2003
A. You might clean out the tank and then try turning off the air agitation. In a draqout rinse, there should be enough formaldehyde from the bath present to prevent the biological growth, but it is possible that it is being oxidized by the air agitation. Alternatively, you could add a little formaldehyde.
Lyle Kirman
consultant - Cleveland Heights, Ohio
---
---
2003
Q. I oversee a chromic anodize system that uses a chromated / sulfuric acid based, deox solution as part of the cleaning process. This system is relatively new and I recently noticed a growth on the walls of the deox rinse tank and the anodize rinse tank. It looks like a biological growth the way it waves in the flow of the water in the tanks. Although the growths are similar in physical appearance, they are colored different. The growth in the deox rinse tank is black, and gray in the anodize rinse tank. Can somebody give me some idea what I am dealing with here ? Is this an algae growth ? The tank walls are made of 316 stainless steel, and they are covered with this stuff. Ed Durham
Edward R. Durham
an aircraft shop - Columbus, Georgia, USA
---
2003
A. It is very probably algae. It tended a little more towards green when I was in the East Industrial Park and it was definitely green in the panhandle of FL. We did not have the problem in the anodize tank or the first rinse tank as there was enough copper from 2xxx aluminum to kill it, but it sure loved some of the other tanks, especially the chem film strong rinse tank. I think that I would try UV lights at night. I have also read that you can buy "antibiotics" to kill it. I could not find any and am not in love with any unneeded stuff in any of the tanks. There is enough grief in metal finishing.
James Watts
- Navarre, Florida
---
February 11, 2021
The rinses are highly important.
The CASCADE rinses after each step.
On the third rinse put an ion exchange resin.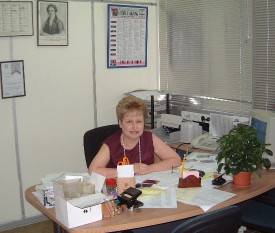 Sara Michaeli
Tel-Aviv-Yafo, Israel
P.S.: Ted, do you remember that I bought from you a great application for rinse calculations?

It still works.


---

February 2021




A. Very happy to hear that, Sara. I'm too lazy and busy to port it into a smartphone app, but maybe some partner will some day :-)

Luck & Regards,

Ted Mooney

, P.E. RET

Striving to live Aloha

finishing.com - Pine Beach, New Jersey
---
---
Multiple threads were merged: please forgive repetition, chronology errors, or disrespect towards other postings [they weren't on the same page] :-)
---
---
2005
Q. Algae growth in final rinse tank has always been a problem, and we have successfully addressed it with filter pumps. Lately, however, the situation is out of control, requiring constant attention. It seems unlikely an algaecide would be allowed in any of our tanks used for aluminum anodizing and chem films, either at the detergent end or later in processing. We cycle final rinses through activated carbon and mixed resin bottles, until the time it is appropriate for a total dump. I am wondering if there might not be some kind of ionic killing agent possible, which could be removed via mixed resin prior to return to service. Any thoughts?
David H. Duncan
- Ponderay, Idaho, USA
---
2005
A. That slimy stuff which grows in anodize rinse tanks is tough. Pump out the tanks, scrub them clean and disinfect with bleach before refilling. You may find that increasing the pH will stop or slow the growth, but once established in a shop it is very difficult to completely eradicate.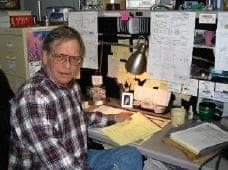 Jeffrey Holmes, CEF
Spartanburg, South Carolina
---
---
POP issue of stains from algae in rinse tanks
2005
Q. Dear Sir/ Madam,

We are in the field of supplying plastic parts duelly molded & plated to EOM. We are Tier 1 & Tier 2 suppliers.

We have plating plant for plastics. We are facing some problem which we feel that we may get good response & tips to solve our problem.

Our problem is ,

During plating on plastics we find that lot of Algae grows in rinse tanks after Electroless Nickel and Acid copper, which after chrome plating is visible very prominently in the form of circular fashion and random lines.

Can somebody help me how to control this Algae growth which is not visible to naked eye in rinse tanks?

Thanks,
Prashant S Mate
- Pune, Maharashtra, INDIA
---
2005
A. Are you sure its algae? I always thought copper was pretty toxic to these things. If it really is then perhaps try a little formaldehyde.
Peter Van de Luecht
- Melbourne, Vic, Australia
---
2005
A. The problem may be starting with the incoming water that you use for rinsing, or an inadequate flow rate. You may need to chlorinate the incoming water or to treat it with use ultraviolet light to fix this problem. Most POP operations also dump and clean their rinse tanks on a weekly basis.
Lyle Kirman
consultant - Cleveland Heights, Ohio
---
2005
A. Dear Sir,
The problem may be starting with the incoming water that you use for rinsing & also clean their rinse tanks twice on a week, and also continuous start rinse tanks flow water.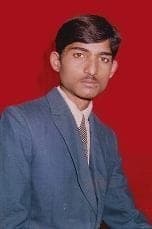 Bawale Sanjay D.
- Aurangabad, Maharashtra, India
---
2006
A. You can try to maintain pH of solution 6.5 or lower that cannot affect your product because at this situation algae may be prevented.
Teody Delgado
- Manila, Philippines
---
2006
A. I have faced algae problems in rinse tanks before and the solution we put into place was this:

We installed a "bulk water" tank in which was fed through a float valve (to maintain level) and stored. our main water feed was pumped through the plant @ 80 PSI, with a pressure relief valve that kept the pump from burning up. A recirculation system was installed and we continuously treated the "bulk water" tank water with UV light as well as a bubbler to slightly air agitate the bulk water tank.

The result: Algae was gone and the air agitation reduced the amount of chlorides in the city water making our chemistry last longer.

(Air Agitation will remove Chlorine)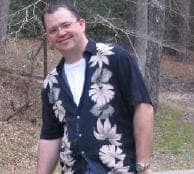 Ryan Cook
Toccoa, Georgia
---
---
2006
Q. I have a customer that has bugs growing in a dip rinse (15000 gallons) that is not turned over very much, if at all. It's an ideal environment: slightly above ambient, low agitation, and oils/surfactants from a cleaner bath that act as food. It's obviously a sulfur-producing bacteria.

I have a few ideas of things to try (specific inhibitors, sanitizers, etc.), but I was wondering if anyone could comment on specific products or methods that have worked in similar situations.
Christian Restifo
- Pittsburgh, Pennsylvania, USA
---
2006
A. Sodium hexachlorophenate sometimes marketed as Panacide is a wide spectrum biocide with little impact on higher life forms - including platers - but still use judiciously.
A more important consideration is the fact that a rinse tank with wildlife is not much of a rinse tank!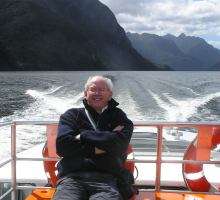 Geoff Smith
Hampshire, England
---
2006
A. You might consider sodium benzoate at ppm levels.
Terry Tomt
- Auburn, Washington
---
---
April 7, 2011
Q. My company has a PAA line and we are experiencing bio-growth in the last rinse tank. We have been battling this demon for over a year. We have mixed DI water and city water for our incoming rinse water to keep the pH at a higher level. This seems to work for a month.
Does anyone know of a Boeing approved biostat, since we process to BAC5555? Any insight would help. Thanks in advance.
Jennifer Pinnel
employee - Philadelphia, Pennsylvania
---
May 10, 2011
A. We have the same problem with PAA tanks. We couldn't find a Boeing approved biocide and with the rinse tanks being on constant overflow we decided against that. We tried fitting a water treatment UV unit pumping the water through a loop and back into the rinse tank.
This seemed to slow things down but didn't cure the problem totally. It seemed to have an effect on the floating stuff but we still got growth on the tank walls which then started to float off over time. It became less predictable when the growth would become a problem and suddenly float off the sides so we took it out.
Over time we just got ourselves into a pattern of dropping the tanks about every 4-6 weeks and pressure washing them (at times we also use a dilute bleach with no surfactants).

To try and reduce the increased water usage we put in a system of putting the overflow from the rinses through a pre-treatment and back through the DI plant. There is a particulate filter, ion removal and UV treatment on that.

Note: We also have the Phosphoric electrolytic deoxidise step so we get the same issue there even though we run the particulate filters on the Phosphoric tanks almost constantly. In fact everyone I have spoken to does. It might not cure the problem but at least you know you are not missing something everyone else knows about.
Ciaron Murphy
- South Wales, UK
---
May 11, 2011
A. You may want to try to contact Warren Fullen at Boeing out of St. Louis. He presented a number of biocides and results in a paper and presentation a few years ago. I contacted him on a similar issue and peracetic acid was the solution. He may be able to clarify which chemicals are compliant with the specification.

Best Regards!
Ira Donovan, M.S.F.
Kansas City, Missouri
---
May 12, 2011
A. Thorough cleaning followed by disinfecting with bleach will hold the problem down.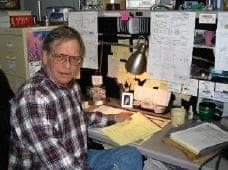 Jeffrey Holmes, CEF
Spartanburg, South Carolina
---
July 14, 2011
A. Here is a good Boeing produced document on the subject. Don't use bleach because of the chloride contamination.

www.boeingsuppliers.com/environmental/Bio-contamination_Control_In_Metal_Surface_Finishing_Operations.pdf
Leo Herrington
- Fort Walton Beach, Florida
---
---
December 19, 2012
Q. Hello, I am a chemist intern at a finishing facility around Pittsburgh, PA. In our anodizing rinse tanks, we have algae/fungus like particulates floating in city water. Any time we empty the rinse tanks completely out, the particulates come back within 1-2 weeks and continue to grow and reproduce until it becomes a problem with being on the parts. Furthermore, the particulates are in both rinse tanks, and are now in the rinse tanks after the nitric dip before black dye. I have tried using a Tektamer 83 AD to rid of the particulates, however it did not work. Any suggestions or ideas?

Thanks,

Chris
Chris Sierka
plating shop employee and student - Blairsville, Pennsylvania USA
---
January 2, 2013
A. Hi Chris,

Algae contamination of free running rinse tanks is a bane to us all. There is no easy solution, but if you are having particularly heavy contamination problems, start with an in-line filter to remove gross particulates and if it is really bad consider an in-line UV system to kill off organic contaminants.
Brian Terry
Aerospace - Yeovil, Somerset, UK
---
A. Hi. Such growths are also a commonplace in the rinse tanks after gold plating. You might be interested in the solutions proposed on that topic, which began on the Finishing Technology Hotline BBS in 1991 before the internet existed: Topic 5358, "Fungus in gold plating rinse tank?"

Regards,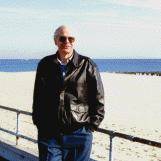 Ted Mooney
, P.E.
Striving to live Aloha
finishing.com - Pine Beach, New Jersey