Live! From beautiful Pine Beach New Jersey: Welcome to the world's most popular metal finishing website
topic 3408
Plating Ultem 2300 and Composite Plastics
An ongoing discussion from 1999 through 2015 . . .
1999
Q. I need to get together a process for plating nickel, preferably EN on Ultem 2300. Ultem is a polyetherimide resin with a 30% glass content. I need to know how I should clean and or prep the surface for maybe a copper strike? This is something that I would like to do to parts in house rather than send out to a vender. I can get the equipment needed but do not know where to start. Our company currently Has a mid Phos. EN process that we could put on once the Ultem parts are prepared. Please help me out with this one!
Thanks for your help on a previous EN problem. John E.
John Elverum
- Paso Robles, California
---
1999
A. Dear John, Several commercial available processes do exist to electro plate Ultem. A good performance can be established by two possible routes.
Standard ABS electro plating process but with an electroless Cu step or a Sodium permanganate etch followed by an electroless Cu step. To improve the effectiveness a pre-etch, organic solvent soluble in water with surface active components, is advised.
The excellent adhesion found on electro plated Ultem is based on a chemical reaction between Copper and the Polyetherimide, in exact the imide ring. To create this high chemical bound an electroless copper is selected where an exposure to heat, baking, accelerate the creating of this chemical bound
Harry van Baal
- Bergen op Zoom, The Netherlands
---
---
Plating of Unfilled Ultem
2001
Q. I'm looking for information on plating Ultem. I'd like to get a chrome or nickel finish on unfilled Ultem.
Jeff Cappiello
- Shrewsbury, Massachusetts
---
2001
A. ULTEM can be vacuum metallized as well as wet plated through an electroless process.
Ken Rudolph
- Louisville, Kentucky
---
---
Adhesive for bonding Ultem 2300 before plating?
2003
Q. I need to know what best to use to hold Ultem 2300 parts together that will allow proper plating, copper/nickel. We seem to be having trouble with blistering where the glued area is on our two part assembly.
Thank You,
Marty partridge
Purchasing Manager - Chatsworth, California, USA
---
---
2004
Q. Can this be a selective type of process to generate conductive traces on Ultem?
Ron Ciccone
OEM - Londonderry, New Hampshire
---
---
Chemical used to etch Ultem for POP
2006
Q. Hi,

I would like to know what chemical substances is best used for the adhesion process for etching on Ultem 2110 platic for the EMI plating. The problem I am facing now is that the current chemical I am using is eating up the plastic surface of not more that 0.02 mm per surface. Please assist.
Sham
[last name deleted for privacy by Editor]
Injection Molder - Singapore
---
2006
? What chemical are you having the problem with, Sham. And what operating conditions are causing this problem? Thanks.
(People don't want to waste time suggesting what you're already unhappy with; plus we want to learn from your experience).
Ted Mooney, P.E.
finishing.com
Pine Beach, New Jersey
Striving to live "Aloha"
---
2006
Q. I am using a compound mixture of Sulphuric acid and Chromic Acid on this etching process at 10 mins time cycle and I have also tried time cycles of 1 min ~ 30 mins. The amount of surface being eaten up by the chemical is still the same, maximum of 0.02 mm. From what I have studied is that EMI or Electroless plating process is a process in which tin layer of plating substances is added to the existing parts. Not eating up the surface.
Sham
[returning]
- Singapore
---
2006
A. Adding to Ted's advise, Ultem is a registered trademark from GE. Maybe you should ask them. They know their product and how to process it, and you are the customer.
Guillermo Marrufo
Monterrey, NL, Mexico
---
2006
A. Hello Sham. I see an on-line brochure for Ultem at http://www.plastoplan.com/download/ge_plastics_pdf_downloads/gep_Ultem%20Product%20Guide.pdf which says a special permanganate etch must be used (rather than the chromic-sulphuric etch which is normally used on ABS plastics). The brochure also notes the importance of using EPR (plating grade) Ultem rather than the standard grade. Good luck!
Ted Mooney, P.E.
finishing.com
Pine Beach, New Jersey
Striving to live "Aloha"
---
---
Plating of cadmium on plastic PEEK and Ultem
2007
Q. Dear sir,

We are leading manufactures of connectors worldwide company. For our Aerospace as well as telecom we would like to plate CADMIUM over plastic as peek & ultem. Kindly suggest the flow chart of process & technical points to achieve correct results.At present I am in touch with Rohm & Hass, Enthone. Please guide us for this new plating.

Thanks,
KAMLESH M.BHATT.
DEPUTY MANAGER - PUNE, MAHARASTRA, INDIA
---
2007
A. This is simple. You answered it yourself. If you are using Rohm and Hass, and Enthone, then they will guide you.
Our company was a chemical supplier for years. We would have been wondering why you did not ask us for the answers. If you guys are one of the largest in Connectors, TRUST ME, they will give all answers that you may need.
Cadmium on plastics? Wow. Plastics is my field, but not Cad.
Regards,
Rob Coffie
Warren, Michigan, USA
---
---
Etching Ultem Plastic for Plating
March 15, 2009
Q. Dear Gentlemen
I am plant manager, running a factory which is having facilities to plate ABS Plastic.Our plant is fully automatic right from Electroless plating to Nickel, Gold and Chrome bright as well as matte finish.
We have a plan to do plating on Ultem plastic, Would you please advise what chemical I have to use for etching process to do plating on Ultem plastic? To see the properties of chemical and physical of Ultem Plastic please see the Ultem on internet.

Thanks and best regards,
Majeed Khan
plant manager - Jeddah, Saudi Arabia
---
March 28, 2009
A. Ultem is a difficult plastic to plate ,conventional chromic etchants not be able to help you
You have to add a special pre-etching. Do you have space for it in your line?.
You must consult your local supplier for the pre-etching
Ricardo Burstein
Bnei Berak, Israel
---
---
August 12, 2009
Q. Dear Ken,
Currently we are working on the same subject. Ultem is not supporting the ABS and other conducting processes. Please clear in detail.
Best Regards,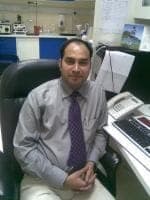 Shafiuddin A. Mohammed
metal coating shop
Dubai, United Arab Emirates
---
February 4, 2010
A. To help answer the question, we plate over a ton of Ultem a month and all of it has a glass filler. In our experience Unfilled Ultem can only be plated by industrial chemical plating if the surface has been pretreated by mechanical means.
Peter Stone
- Leicester, UK
---
December 4, 2010
A. There is new technology available to plate Ultem. Conventional methods consist of sandblasting or aggressive chemical etch/chemical cracking. We have worked with a new company on a new process whereby we can activate the surface of the plastic without damaging the surface as these alternatives do. We also achieve adhesion values 2-4 times greater.
Frank Wagner
Cleveland Ohio
---
April 6, 2011
A. We offer a gas treatment for difficult plastics, such as PEEK and ULTEM, which permanently increases their surface energies without eroding or degrading the polymer. Our partner, the MacDermid Corporation, has developed a specific plating chemistry to create well adhered platings which pass the most stringent adhesion tests, including thermal shock.
John Wallace
- Troy, Michigan, USA
---
---
May 24, 2012
Q. Hi!

Plating on Ultem 9075. We are looking for the process cycle to activate and plate Ultem 9075.

Chemical manufacturers registered with Finishing.com please contact.

Thanks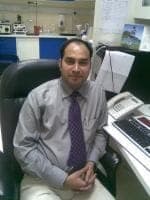 Shafiuddin A. Mohammed
metal coating shop
Dubai, United Arab Emirates
---
---
March 20, 2013
-- this entry appended to this thread by editor in lieu of spawning a duplicative thread
Q. Hello,

Can you please tell me can the material ULTEM be plated? if yes, will you please give me the procedure how can I do gold plating on ULTEM..
Prakash Rajagoapal
plant controller - Bhubaneswar, Orissa, INDIA
---
---
Chrome plating PEI & Flame retardant Nylon components
November 18, 2015
Q. Hello everyone,

I am currently doing a deep study of the chrome plating techniques for 2 kinds of material :

- ULTEM 9085 which is a polyetherimide (PEI)
- PA 2241 a flame nylon retardant

My question is about the pretreatments of those thermoplastics before chrome plating.
I have understood that the highest quality plating must be done with electroplating, however I have not found any information about how to treat plastics material before plating to avoid roughness, dust deposits and to improve scratch resistance & adhesion.

If you know where can I find this kind of information I would be extremely grateful.

To all of you I wish a very nice day.

Alexandre
Alexandre BERNARD
- Strasbourg , France
---
---
Plating of ULTEM 9085
February 1, 2017
Q. Hi. I am doing some research at Nanyang Technological University. I wish to metal plate ULTEM 9085, either by electroless or by electroplating.

I have tried to contact a couple of companies for information (Macdermid etc), but they are pretty useless at communication. I have sent many emails to each company, as a customer.

We planned to just pay them to plate some test coupons so we could test the coupons.

As they don't seem to be interested in replying I figure it may be easier to plate the coupons ourselves. But there is a lack of information on plating ULTEM 9085.

Has anyone here actually achieved a metal plate on ULTEM 9085? And could you please offer any guidance on how to do it?

Many thanks.
phillip keane
Nanyang Technological University - Singapore
---
February 2017

Hi Phillip. I have never found Macdermid slow to respond. But there are possible issues: you can't expect them to provide trade secret proprietary information, and you must clearly identify yourself, not expect forthright communications with joe_blow@gmail.com, who could be an offshore competitor, for example :-)
Regards,
Ted Mooney, P.E. RET
finishing.com
Pine Beach, New Jersey
Striving to live "Aloha"
---
February 20, 2017
Q. Hi Ted, thanks for the reply. I have tried Macdermid, and actually I wrote to them to ask for quotations on the price of getting some ASTM ULTEM tensile bars plated (as a customer).

I made this clear in my (multiple) emails to them but have received zero reply.

We really don't want their trade secrets. We just want the test coupons plated so we can do mechanical tests on them. I know very little about electrochemistry, so the last thing that I wanted was to have to do it all by myself from scratch.

But sadly, this is the situation we are in now, as nobody seems to want to reply to their emails. :(
Also, regarding my identification, I used my institute email address, with my correct signature from my department, sent from Outlook, formatted properly with all identification present.

Is it really a trade secret for me to ask them to plate a product for us so we can perform a 3 point flextural tests?

It's a pretty standard test as far as I know. And i'm certain that I can't reverse engineer their electrochemical process from such a test.

Maybe my emails are just getting ignored via their web-contact forms.

Would you happen to have a specific contact at MacDermid who I can deal with 1 to 1?

Many thanks.
Phillip Keane
- Singapore
---
June 2017
Hi again Phillip. I frequently "vent" about the difficulties of simple communication in this age of voicemail and e-mail, and you're welcome to as well. Making e-mail free instead of charging 1/10¢ per mail sent was probably one of the internet's big mistakes; I receive well over 1000 spams every day and would expect that Macdermid receives at least as many.
I am not a representative, nor an apologist for them or any other company. I don't know any lab folks there. Sorry for your troubles, but try to find a 'plating supplies distributor' in Singapore; they would represent Macdermid and can probably help you reach who you need to more effectively. Good luck.
Regards,
Ted Mooney, P.E. RET
finishing.com
Pine Beach, New Jersey
Striving to live "Aloha"


If you have a question in mind which seems off topic, please Search the Site