topic 33854
Corrolube GFS2 for BMW bolts, zinc/nickel or zinc Iron or...?
A discussion started in 2005 but continuing through 2017
2005
Q. Dears,
I have to coat bolts for BMW X5 wheels, on the drawing there are only these informations:
Surface: Corrolube GFS2
Resistance to Zinc corrosion 120 hr in DIN 50021-SS
Resistance to metal base 480 hr in DIN50021-SS
May you give me more information about this coating? Is it zinc-nickel with top coating or Zinc Iron? What's Corrolube GFS2?Who is the manufacturer for this product in Europe?
Thanks in advance for your cooperation.
Lievore Simone
- Padova, Italy
---
2005
A. Hello Lievore
It is likely the spec calls for alloy plating to 120 Hrs white rust and 480 hours Red rust.
Several companies world wide are listed which make the kind of product specified in your drawing, and many of the listed products are direct equivalents.
You should go on line and check which equivalents are available to you.
I might suggest another product called Pavcoat TTF 810 M which is available from Pavco, USA which lasts 500 Hrs to Red rust. and reduces Torque Tension effects due to coefficient of friction in nuts and bolts.
Hope this helps.
Regards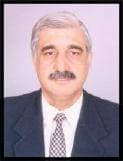 Asif Nurie
- New Delhi, India

With deep regret we
sadly advise that
Asif passed away
on Jan 24, 2016
---
---
October 9, 2017
Q. I need to coat BMW lug bolts but only have the following information:

Surface: Corrolube GFS2
Resistance to Zinc corrosion 120 hr in DIN 50021-SS
Resistance to metal base 480 hr in DIN50021-SS

Does anyone have more information about this coating? I am assuming it is Zinc Iron with a top coat? What is Corrolube GFS2?

Is this product available in the U.S.?

Thanks in advance!
Nathan Bukoski
- Madison, Wisconsin United States
---
October 2017
A. Hi Nathan. Every reference I can find on this resolves to a coating used on Swag Wheel Fasteners (Germany); I find nothing else. Consequently, until disabused of the notion, I have to guess that it's a Swag proprietary name for some finish they apply or have applied to their wheel fasteners.
If my guess is correct then, either you are doing this ultimately for Swag and they should be able to tell you what they want done, or you are doing it for a competitor of theirs who I must guess doesn't yet understand that Corrolube GFS2 is a Swag tradename?
Regards,
Ted Mooney, P.E. RET
finishing.com
Pine Beach, New Jersey
Striving to live "Aloha"
---
October 10, 2017
Q. Hello Ted,

This is not a proprietary item of SWAG. I noticed the same thing when I did my research online. SWAG is only listing the different finishes their products offer, which they purchase from different manufacturers.

I have seen the corrolube name multiple times from different manufacturers for a black lug bolt. I am trying to duplicate this black finish.

My assumption is a Zinc Iron plate with a possible black topcoat. The corrolube looks to be only a sealer.

Here is a link to one that I see on amazon: amzn.to/2gINRPo

If there is a finish shop in the U.S. that has this ability, please contact me.
Nathan Bukoski
- Madison, WI USA
^- Privately contact this inquirer -^


If you have a question in mind which seems off topic, please Search the Site