Serious Education ... plus the most fun you can have in metal finishing.
Mild Steel for sulfuric acid storage tank
(2004)
Sir,
Can mild steel be used as material for storage tanks of sulfuric acid at 99% concentration at 38 degrees° C?
Thanks.
Bryan
Mechanical Engineer
Bryan Cunanan
- Ortigas, Mandaluyong, Philippines
---
(2004)
Sulfuric acid at that concentration does not corrode steel. But to say that is not the same as to say that it is okay to build the storage tank from mild steel because there are many "what ifs" to be considered by the engineer.
Ted Mooney, P.E. RET
finishing.com
Pine Beach, New Jersey
---
(2004)
Hi Bryan,
Have a gander in the archives # 19402, 22519 and 28673 ... these may give you some insights.
What would concern me would be the chance of the 99% being reduced and THEN you most assuredly would get some corrosion so please ensure you maintain the high %age !
,,, and for venting any fumes, DON'T use steel ... it will fail ... use PVC.... thank you !
Freeman Newton
White Rock, British Columbia, Canada
(It is our sad duty to
advise that Freeman passed away
April 21, 2012. R.I.P. old friend).
---
(2005)
Many years ago when I worked for NCR in Dayton, we used a mild steel tank for the bulk storage of concentrated sulfuric. I know the tank was more than twenty years old, and there was never a problem.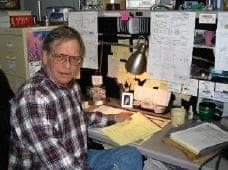 Jeffrey Holmes, CEF
Spartanburg,
South Carolina
---
(2005)
Sulphuric acid tank. I'm working on a project that would utilize a sulphuric acid storage tank on the order of 5000 gallons, would Trovidur type PVC be suitable for this sort of application? Or would I be better served using steel and trying to keep the humidity level down inside the tank?
David Preston
student - Manchester, Connecticut, US
---
(2005)
Hi David,
What you forgot to mention was l) concentration and 2) temperature.
If 96% commercial at room temperature, the Trovidur would be OK ... but then so would the UK's DARVIC along with Simona uPVCs.
If the concentration can drop, BEWARE of using m.s. or even 3l6 s.s. .... it depends.
Sulphuric has a great affinity to absorb moisture and this, with metals, can lead to failure.
Have a gander in the archives @ # 19402 and # 22519 and maybe # 6775 and # 9132.
Freeman Newton
White Rock, British Columbia, Canada
---
(2005)
Just wondering I thought that aluminum was safer to be used when storing sulfuric acid as that sulfuric acid cannot react with the aluminum once a thin layer of aluminum oxide is formed.

just out of interest in the subject
Ryan Key
- Qualiicum Beach, BC, Canada
---
(2006)
Dear friend,

98-99% sulfuric acid is not considered corrosive to mild steel at temperature below 40 deg C.

the 1st time you'll use the tank will increase the iron content of the acid for it will react on the surface at initial contact. the acid will turn to yellow or yellowish. remember to use better metal like SS316L pipes and valves or equivalent, use also good gaskets. never allow dilution in tanks to avoid leaks, don't wash tanks with water. seal the tanks to avoid increase in humidity. 1 mm corrosion per year must be considered.

there are many other info, I think this will help you design. consider the S.G. of H2SO4 on strength design of tank.

have a nice day and God bless!
Elmar M Bautista
- Bulacan, Philippines
---
December 4, 2008
I have to store 98% Sulfuric acid, I have a company telling me that Carbon steel tanks will be ok and that is how they store 96%. Please give me your thoughts as I've been told to use S/S Tanks.
James Davenport
Industrial Cleaning company - Texas
---
December 23, 2010
Hi
Is Stainless steel not a good option at normal temperature?
I wonder what can be use at higher temperature, for example up to 250C, especially in chemical operations?
Hasan Demir
-
Turkey
---
February 22, 2012
SS316L is easily corroded even at 40 deg C acid, 2 months it will leak.

Hastelloy - best option but expensive
Cast Iron - resist acid but not that good in battery acid, there are high grade cast iron for acid application

Mild Steel - fine with acid if layered with acid bricks.

SS316L if lower than 35 deg C acid temp.

Glass Lined is one of the best option, check the metal and glass expansion temp difference.

Elmar M. Bautista
BS ChE - QC, Philippines
Hi to Motolite Acid Staff (RDQ & DLM)
Elmar Bautista
-
Quezon City, Philippines
---
---
August 25, 2012
Q. We have built a mild steel vertical tank 3,9 m dia. X 4,2 m high with domed lid. The tank was coating on inside with glass flake and installed on flat concrete plinth. This was Nov. 2011. The tank has operated from beginning Dec. 2011 until 1 July 2012 with no visible acid leakage. To use the overnight the tank started leaking acid from the bottom only. No circular or side welds have any leaks. Could it be that --
1) there is no dehumidifier or any other apparatus attached to a four inch vent pipe situated on the apex of the dome lid?
2) as leak is not visible while tank is in position on plinth, could acid which is spilled from overflow and runs down side and ingrates (lower concentration) between tank and concrete plinth (so to speak flush fitted) cause the leak when spillage is washed down with water?
Outlet does not have visible leakage on outlet pipe or valves.
Your answers to these questions plus any other possible or factual reasons will be greatly appreciated. Please note this is, sorry to say very urgent.
Regards moose
G Watt
- Cape town, South Africa