topic 33386
About specifying zamak plating
(2004)
Q. Hi
Our company intends to import automative parts, thus I want to know how should I expect the price to be if we want to plate it with zamak. First, I would like to know which kind of zamak is to be the best?
Second, what are the most expected defects, I mean such as the appearance of parts zamak-plated improperly and how to avoid such defects.
Thank you in advance for answering my questions
Sarah Mamdouh
impo and expo company - Cairo, EGYPT
---
(2004)
A. Zamac is a zinc based die casting alloy, it is not a type of plating. What is your question?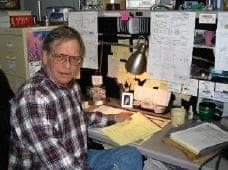 Jeffrey Holmes, CEF
Spartanburg,
South Carolina
---
(2004)
Q. In one of these forums, it was suggested that in plating there are certain processes ... Process cycle: soak cleaner, anodic cleaner, activation in acid salt activator approx. 2 oz/gal, alkaline copper strike, nickel (thicker barrier plate), gold
Concerning the last step "gold" can we use zamak 3? is it necessary to use copper during the plating process as it is expensive and we want to plate brake levers made of ADC 6?
Is zamak 3 the best to plate with? What about the hard chrome or nickel?
Is zamak 3 adhesive to ADC 6?
thank you
Sarah Mamdouh
[returning]
imp and exp - Cairo, Egypt
---
(2004)
A. Let me try again. Zamac is a zinc alloy used for making parts. It is not a type of plating. Zamac can be plated onto. After cleaning and activating, it is plated with copper. From that point, the copper layer can be plated with nickel, nickel and then chrome, nickel and then gold, or almost any other platable metal. If your requirement is for decorative use as for bicycle or motorcycle brake levers, then copper-nickel-chrome plating would be appropriate. If these brakes levers do not require good cosmetic appearance, and you want only corrosion protection, you can coat them with a chromate film.
It would take a large book to describe in detail the process of plating zinc castings. You may be able to get some good help from a message board on a specific question, but will not be possible to start at zero and learn everything you need to know to do plating from here. You should start by getting a good book.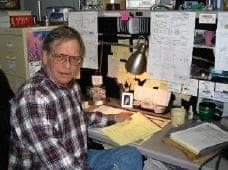 Jeffrey Holmes, CEF
Spartanburg,
South Carolina
---
(2004)
Q. Hi happy new year and thanks for the reply and the information.
Now I can understand what it is all about :-)
Please inform me with the best type of copper, nickel and chrome I can use in the process of plating in order to get the best results and to avoid the expected defects.
I need to be informed if the copper is necessary in the process.
Sarah Mamdouh
exp and imp - Cairo, Egypt
---
(2004)
A. Hi Sarah. You will probably find that cyanide copper plating is the best first step. This is followed with acid copper plating, semi-bright nickel plating, bright nickel plating, and finally chrome plating.
We can guide you through the pages and chapters in the right order if you tell us which plating book you got when Jeffrey advised you that you must start with a good book because you'll never get anywhere with just an internet forum.
It disappoints me that people will risk hundreds of thousands of dollars following the advice of strangers on the internet, but when that advice is to start by spending a few dollars on a book they often instantly dismiss it and forge on :-)
Happy New Year, Sarah.
Ted Mooney, P.E. RET
finishing.com
Pine Beach, New Jersey
Striving to live "Aloha"
---
(2005)
A. Dear Sarah Mamdouh
First you ask about the suitable zamak alloy for electroplating. It is zamak 4 and it have a especial chemical composition to accept plating process; second about the optimum sequence for zamak plating as following
1- soak ( dipping cleaner for zamak)
2- cold rinse
3- cathodic cleaner
4- cold rinse
5- neutralization ( weakly acid, pH = 2-3 )
6- COLD RINSE
7- strike copper cyanide
8- high efficiency copper cyanide or acid copper
9- the watts nickel tank
10 chrome tank finally.
Copper tanks is very important in the sequence of zamak plating because zamak is a zinc aluminum alloy and the two metals are very active so it will not accept the nickel plating but the nickel solution will damage it.
Thanks
Aly Gomaa
- Cairo, Egypt
---
(2005)
Hello.. I agree with Mr. Mooney. If you don't read book also, you never understand your questions' answers. Anybody has to answer your detailed questions. I have a very good book that about plating and finishing. If you want, I can sell it you with available price=?. I can guarantee that the book will improve your plating info.
Sincerely,
Emre Tuna
- Turkey
---
(2006)
Q. Thank you for all the useful comments, can you recommend a book(s) for non-plating industry mechanical design students? The local community colleges don't cover this aspect in depth. Thanks.
carl westberg
- san bernardino, California
---
(2006)
A. Hi Carl. For economy, broad coverage, and being tailored to a beginner, I'd choose "Basic Practical Electroplating", a volunteer effort by the Garden State Branch of the AESF. Or, to bring in some topicality and some advertisements to give a flavor of the industry, I'd suggest the Metal Finishing Guidebook.
Ted Mooney, P.E. RET
finishing.com
Pine Beach, New Jersey
Striving to live "Aloha"
---
---
Best way to get brass finish on zamac conchos
April 30, 2015
I am trying to find the best way to produce metal pieces with a brass finish, specifically on cast pieces composed of Zamak 3.

The conchos I use in my leatherwork are now discontinued, and I am starting the process of making my own. I was planning on using lost wax casting to make the zinc conchos of my own design, then plate them or finish them somehow to resemble brass. The brass finish would have to withstand low amounts of wear, but read as brass.

Not trying to pass these off as true brass as these are for costumes that I make.

What would be some different processes for plating brass onto cast Zamak 3? Plated copper with a heat treatment to turn it brass colored? A brass colored lacquer? Tips and suggestions welcome! Thanks for your help.
Kenneth Polly
- Orlando, Florida, United States
---
June 2015
A. Hi Kenneth. You would need to cyanide copper plate the conchos, then acid copper plate them, then nickel plate them, then either electrophoretically apply a brass colored lacquer or brass plate & spray lacquer them.
These plating processes might not be completely impossible to do at home, but would probably be impractical. You could contract them out though. Considering the difficulty, you might want to try polishing some of the zamac conchos and applying a brass colored wax rub or a brass-tone shiny paint to see whether that satisfies you because it would be a hundred times easier. Good luck.
Regards,
Ted Mooney, P.E. RET
finishing.com
Pine Beach, New Jersey
Striving to live "Aloha"
---
---
June 20, 2015
Q. Chrome plating over Zamak for aesthetic purposes requires the visible surfaces to be polished to a mirror finish.
However much we try, 90% of parts have pin holes, scratch/scour marks which become visible causing the part to be rejected.
Is there a mechanism to control these surface deformities and control the rejection, or is the outcome from the manual buffing and polishing process totally human skill dependent?

S Mohan
- Mumbai, Maharashtra, India
---
June 2015
A. Hi Mohan. You have not told us enough about your process and yourself to avoid me jumping to a perhaps erroneous conclusion that you don't actually understand chrome plating. Zamac is NOT polished to a mirror finish for chrome plating. Sure, you start with a fairly smooth vibratory finished surface, but then you either rely on the self-leveling property of nickel plating to provide the shine or, for "show chrome" you buff after the heavy acid copper plating step. If you are not understanding this reply, please see our "Introduction to Chrome Plating".
Luck and Regards,
Ted Mooney, P.E. RET
finishing.com
Pine Beach, New Jersey
Striving to live "Aloha"
---
June 21, 2015
A. Brass coating for zinc. Take 10 parts saturated ammonium chloride solution and 1 part basic copper carbonate. Rub it on the object.

Hope it helps and good luck!
Goran Budija
- Zagreb,Croatia
---
---
How to test plating on a zamak part.
February 25, 2017
Q. Hello

I am Logistics Manager of a leather goods production company, we use zamak fittings and accessories in our products. We sell our products in a wide range, such as cities with high humidity. So we have some questions.
1. Is there any ref. or standard to test (DT or NDT) strength of the zamak parts (buckles, clips and hooks, rings, magnetic poppers, clasps, ...)?
2. How to test plating onto zamak part?
3. How to reduce corrosion of a zamak (plated) part?

Best Regards.
Ghanbarifar
Mohammad Ghanbarifar
Logistics manager of a leather goods production company - Mashad, Iran
---
February 2017
A. Hi Mohammad. Zamak is not an ideal material for corrosion resistance; it must be plated (and possibly clear coated) for corrosion resistance. If you are getting corrosion in use, you must improve the finishing. This will probably involve heavier plating.
Something which you might want to think about it that the only thing you can probably test for is whether the parts meet their specifications. I'm suggesting that maybe you are approaching the subject from the wrong end, and that you have to write specifications before you can determine the required testing.
Can you give us a particular: one part and its finishing specification, or at least its perceived finishing needs? Thanks.
Ted Mooney, P.E. RET
finishing.com
Pine Beach, New Jersey
Striving to live "Aloha"


This public forum has 60,000 threads. If you have a question in mind which seems off topic to this thread, you might prefer to Search the Site