Where the world gathers for
plating, anodizing, & finishing Q&As since 1989
Change Brass Finish on Light Fixture to Oil Rubbed Finish
-----
2004
Q. I have two purchased sconce lights made out of brass. I would like to change the brass finish to an oil rubbed bronze finish. Is there a simple patina procedure that I can change the brass to the darker finish. The lights are already electrically wired and I do not want to have to disassemble the lights. Can you suggest a rub-on finish to change the brass to an oil rubbed bronze finish. Thank you for your reply.
Jacqueline B
[last name deleted for privacy by Editor]
Design - Johns Island, South Carolina
---
A. What about a wax based rub? It comes in any metallic finish you want .
Jen N
[last name deleted for privacy by Editor]
- Concord, California
---
2004
A. Try using a wood stain (polyurethane will probably work best) possibly an oak color will give you a good aged bronze finish, I'm going to try doing this myself.

I have a notion that might work, keep in mind I have not tried this and it would make an interesting result.
Marc Banks
- Elizabeth City, North Carolina
---
2005
Q. Is there a relatively inexpensive book or an article on how to make brass look antique, with semi-glossy finish? Or is there a simple answer?

I have a ceiling fan, with the finish I want, and I can find the brass strips I want for my project, but don't know how to finish the strips to match the ceiling fan.
Greg Mitchell
- Shawnee, Kansas
---
A. If the strips are real brass, Greg, then Liver of Sulphur [affil. link to info/product on Amazon] or Brass Darkening Solution [affil. link to info/product at Rockler] will turn it dark brown to black. The stuff is a strong and noxious sulfide, so use safely and with good ventilation.

Some good books about patinas are listed here.
Good luck!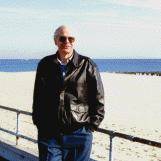 Ted Mooney
, P.E.
Striving to live Aloha
finishing.com - Pine Beach, New Jersey
---
2005
Q. Hi,

I was wondering if anyone figured out how to finish a brass light fixture to look like oil rubbed bronze?

Thanks!
Brenda R
[last name deleted for privacy by Editor]
- Brownsburg, Indiana
---
A. Unfortunately, Brenda, the biggest problem is that many if not most things that look like brass aren't. Inexpensive "brass" shower doors are probably anodized aluminum with gold dye. Sometimes lamps they are nickel plated, and then have a yellow (brass colored) tinted lacquer applied to them, so that if you remove the lacquer you've removed the brass color :-(

If they actually are brass plated or solid brass, they are either lacquered or clearcoated, and if you want a chemical to react with the brass to form a patina, you have to get that off first. And if it's just brass plated, the plating may not be thick enough to sustain a blackening operation on it.

But if you feel that the object really is solid brass, and you are able to get the clear coat off, hopefully with lacquer thinner [affil. link to info/product on Amazon] and maybe very fine 0000 steel wool [affil. link to info/product at Rockler], then you can proceed with the liver of sulphur or brass darkening solutions mentioned and sourced earlier in this thread.

There is also a good thread on line here, topic 34482, which tells you how to do real oil-rubbed bronze, although this is beyond the reach of most homemakers and hobbyists.

Good luck.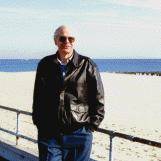 Ted Mooney
, P.E.
Striving to live Aloha
finishing.com - Pine Beach, New Jersey
---
2005
A. I have been told (although I have not yet tested it) that it you have real brass or real bronze item, and you have removed any lacquer or clear-coat, that you can rub with peanut oil to get the "bronzed" or "aged" patina.
Ron Creatore
- Chapel Hill, North Carolina
---
2005
Q. Was there a solution to this question? I also have two brass sconces that I want to have look like oil rubbed bronze. Will the brass darkener make it look like that?
Jincy Pace
San Jose, California
---
A. Yes, Jincy, a brass darkener will make brass black. If you buff/burnish the high spots back to a brass color you will have something that looks like oil rubbed bronze, or at least oil rubbed brass. It's hard enough to get a one-tone patina, though; to get a nice two-tone may take practice, experience, and a sense for artistry.

Again, letter 34482 tells you how real oil-rubbed bronze is done.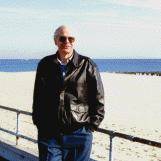 Ted Mooney
, P.E.
Striving to live Aloha
finishing.com - Pine Beach, New Jersey
---
2006
A. I used Krylon® Camouflage spray paint, brown, on some brass towel rods. It perfectly matched the color of some oil rubbed bronze light fixtures I had bought. It dries really dull (the camouflage?) but I rubbed furniture oil onto the rods after they dried and it added some gloss to it. Krylon® makes a spray primer to make paint stick to plastic [Krylon Fusion [affil. link to info/product on Amazon] ], which I had to use first on some door pulls I needed to change from brass tone to bronze.
Gary Grady
- Oklahoma City, Oklahoma
---
2007
A. Krylon has an oil rubbed bronze lamp/light spray paint. It's perfect!
Tonia Allen Gould
- Camarillo, California
---
2007
Q. I am interested in finding that oil-rubbed bronze paint for lamps but I couldn't find it on the Krylon website. Could you please post a link?
Kate Wendt
McLean, Virginia
----
Ed. note: Here's a link to it on Amazon.
---
2007
A. I have not looked for it at the store or tried it myself, but did find a dark bronze metallic paint on Krylon's website, called Dark Anodized Bronze:

http://www.Krylon.com/main/product_template.cfm?levelid=5&sub_levelid=12&productid=1775&content=product_details

This after trying Rustoleum's bronze metallic paint on my "brass" doorknobs. I should have known better by the color of the cap on the can, it was a light bronzy-brown, not the dark oil rubbed color I was looking for. I'll take another look next time I'm at the hardware store.
Amy Smith
Chicago, Illinois
----
Ed. note: Link no longer works. Happy hunting, we couldn't find it. But we did see Krylon Dark Metallic Bronze [affil. link to info/product on Amazon].


---
2007
A. It is easy to change the brass into oil rubbed bronze finish. But, first make sure your lamp is real brass. Often they are cheap metals electroplated with brass, in which case it still will work, but not with good results.
Remove the protective lacquer coat first. Use lacquer or paint remover [affil. link to info/product on Amazon], then clean with lacquer thinner. Now, one option is to let it go , and over time it will turn into dark brown bronze look. Or, you can expedite the chemical process by using patina chemical (it is greenish chemical which turns the color brown in a minute). Talk to a paint store and ask what they use on copper to make it look old, it is the same chemical (as brass has a lot of copper in it).
Frank Halary
L.A., California
---
2007
A. I can't find the prefab special finishes (Krylon) locally, either. I do like the idea of the patinas and waxes mentioned above, but if your item is not solid brass, this may be a problem.

If it will not be in weather or subjected to a great deal of wear, I can suggest a quick fix that I've had great success with.

First: dull with a fine sanding pad.
Second: thoroughly coat with Copper metallic spray paint [affil. link to info/product on Amazon].
Third: When dry enough to re-coat, spray with matte dark brown paint (I used Rustoleum Accents Espresso [affil. link to info/product on Amazon].)
Fourth: Don't worry about high points getting dark, almost opaque and low points staying coppery.
Fifth: If the color is too light brown or is unrealistically even, give it a few light blasts of ultra-matte (stove) black, alternating with the brown. If no metallic sheen remains, you can always backtrack with a dash of copper, but always end on brown.
Sixth: When it matches the item(s) you're trying to duplicate, topcoat with Clear semi-gloss [affil. link to info/product on Amazon].

Hope this helps!
Paolo DiGenoa
- Camden, New Jersey
---
2007
Q. Hello,

I have a polished brass ceiling fan that I would like to paint a flat black. I have not done the magnet test yet...but was curious if you thought the paint could stand up to the movement and use? I know you have answered many questions regarding painted brass however I found none that included moving parts/ceiling fan.

And should I primer first and can you recommend a good spray paint?

Thanks,

Monica
Monica Light
hobbyist - Fort Worth, Texas
---
A. Hi Monica. If you were painting a helicopter rotor, you would clearly need to worry about abrasion. The wear from air due to the movement of ceiling fan blades, though, will be no problem at all.
Regards,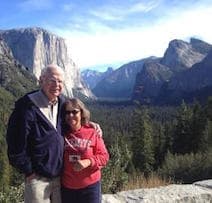 Ted Mooney
, P.E. RET
Striving to live Aloha
finishing.com - Pine Beach, New Jersey
---
July 26, 2008
Q. I have a recessed soap dish that appears to be made of a light metal like tin/aluminum? It has an Antique Bronze finish. I would like to give it an 'oil-rubbed bronze' finish. What is the easiest way to do that? I also have the old chrome soap dish. would it be easier to 'oil rubbed bronze' finish that one instead?
Thanks!
Kathy
Kathy Allen
doing some home improvements - Bozeman, Montana
---
August 27, 2008
Q. Has anyone tried this method:

http://www.Krylon.com/projects/paint-techniques/antiqued-metal/index.jsp

I would like to do some light fixtures which are fake shiny brass. I'm not worried about them as they won't be touched or get any real wear and tear. I would also like to do some other things such as faucets and the frame of a shower door but I don't know if it would hold up from moisture and the frequent touching. Anyone have suggestions or experience?
Beth Clark
- Independence, Missouri
----
Ed. note: That link, like almost all links, is now broken. Readers, if you offer a link, please give the title of the article and a brief summary so we aren't left with nothing to go by in trying to chase after it. Thanks.


---
September 24, 2008
Q. Hi folks,

We are remodeling our bath and want the lighting and bath accessories to all have the oil rubbed bronze finish. We bought lights from Golden lighting and they are lighter than the mirror frame actually they look like a rubbed bronze not an oil rubbed bronze. My first question, is it ok to mix finishes and still look ok? If not what would be the best way to make the rubbed bronze lighting fixtures darker to match the other accessories?

Thanks in advance for any help you can give.
Lisa Senkbile
Central City, Nebraska
---
November 8, 2008
A. I used oil rubbed bronze spray paint from Rustoleum American Accents [affil. link to info/product on Amazon]. I spray painted my door pulls & my bath faucets plus the towel racks. They have held up well although on the pulls the paint flaked off a little. I repainted and then covered with polyurethane & it's perfect! looks beautiful.
Monica Blalock
Knoxville, Tennessee
---
March 10, 2009
A. I has bright brass ceiling fans that I changed to oil rub finish and they are beautiful. I used a product called Modern Options Patina Finishes in the blackened bronze metallic. Just rough up the surface, prime and paint. You can use a sponge brush or the 3/$1.00 brushes. Cleans up with water.
Linda Bell
- Phoenix, Arizona
---
June 3, 2009
A. I used the brass tarnisher to tarnish a shiny, yellow brass Price Pfister shower flange/escutcheon to an oil rubbed bronze color. Next I used a clear, satin lacquer spray. It matched perfectly to my other oil rubbed bronze pieces. I saved lots of money! Thanks for the good advice.
Judy
Judy Adams
- Santa Rosa, California
---
July 16, 2009
A. I have a technique that I use all the time. I have used it on wired electrical fixtures (prior to hanging, of course) lamps and all sorts of decorative items, metal and wood.
First, I use a spray primer. For best results, don't skip this step! Next, I use Krylon semi-flat black paint (#1613 -- I think this is now off the market and has been replaced with Satin finish black #51613). After the item has been painted and has dried I use Rub-N-Buff (available at craft stores, here Michaels carries the most colors). I use the Copper color (they don't make a bronze). I apply the Rub-n-Buff with blunt ended stencil brush and highlight raised areas and/or edges. I squeeze a dab onto a plastic palette (usually a butter container lid!) and then work the rub-n-buff into the brush in a circular motion. Then blot excess off onto a paper towel. Until you get your technique down...you can always respray your paint and then "re-bronze". It's really quite easy. The effect is a perfect match to the oil-rubbed bronze faucets throughout my home. And....very durable as well.
Just this past week (July 2009) I purchased a new Krylon spray paint that is actually called Oil Rubbed Bronze (#51254). It's a nice color, but for me, will never replace the two step process I described.

I have changed all the dated shiny brass light fixtures in my house to "oil rubbed bronze" with Krylon and Rub-n-Buff for a fraction of the cost!
Sandy James
- Edmond, Oklahoma
---
August 25, 2009
A. I have great news for anyone wanting to refinishing shiny or "gold" brass to an oil rubbed finish. It's not only do-able, but it can also be done by an inexperienced hack like me.

I had a bathroom full of vintage 1980's shiny brass fixtures...yuck! The original shiny brass finish looked dated and also was dull in some places. I thought that the fixtures were brass plate because it looked like the brass plate had come off in several areas, but after removing the fixtures I was surprised to find that they were, in fact, solid brass, and the discolored areas were where the original clear coat had worn or peeled away. Cool.

I refinished the pieces and they look amazing..like a deep oil rubbed bronze. My friends can't believe that they are the same fixtures. I saved hundreds of dollars on new fixtures and recycled perfectly functional fixtures. Short story...the refinishing works..and it's easy and cheap all supplies except one can be found at any hardware store.

I used the Rockler Brass Darkening Solution [affil. link to info/product at Rockler] recommended by an earlier poster.
Here is everything you need:
1. Rockler Brass Darkening Solution
2. Standard paint stripper - that gooey stuff available at any hardware or paint store
3. Medium emery cloth - available at any paint or hardware store
4. Scotch Brite [affil. link to info/product on Amazon] pad - optional - but available at any paint or hardware store
5. Grade 000 steel wool - again - available at any paint or hardware store
6. Spray lacquer (clear, glossy) - available at (you guessed it) any paint or hardware store

Here was my procedure:
1. Remove fixtures, disassemble to remove non-brass pieces
2. Apply commercial paint stripper (the gooey stuff available at any hardware or paint store) and remove all of the clear coat. Total time - about ten minutes
3. Scuff the outer surface of the fixture with medium emery cloth, available at any hardware store. Note that you should pay attention to also remove any residual clear coat during this process. Also note that the surface will look dull and scuffed - which is fine. Time - 2 - 6 minutes depending on the size / complexity of the fixture.
4. Optional - rescuff with a medium Scotchbrite pad - total time approx. 1 minute
5. Totally immerse the piece in the Rockler solution. I found you could put it in any plastic container. The part will start darkening immediately. Soak until dark brown, almost black. Total time approx. 3 - 10 minutes depending on the part. Note - I found that it did not matter if I soaked for too long.
6. Rinse part in water and allow to dry. Note - don't towel off..you can take some of the finish off if the part is wet.
7. After the part is completely dry, the surface will be sort of chalky. Carefully use some mild steel wool (grade 000 - available at the hardware store) to remove the chalky finish. Use a very light touch! You will see the finish change and start to get a little glossy..and..you will notice bronze colored highlights beginning to appear on the high spots. You can concentrate the pressure on the steel wool to make these highlights anywhere you choose. The more you use the steel wool, the lighter the part will be. Here's the good part...don't worry about going overboard, because if you do (as I did) then you just resoak the part and try again. This is where the part comes to life and you'll be amazed at how nice it looks and how easy it is. Total time - approx. 1 - 5 minutes depending on the part.
8. Spray a coat of clear lacquer on the part - glossy finish. This will seal the finish and give it some luster. I was worried about using glossy but the finish isn't really too shiny at all...it's just right. I couldn't find a satin or matte lacquer..but as it turns out the glossy looks perfect. Apply a couple of thin coats instead of one heavy one (as with all spray paints).

That's it..you're done. total time for most pieces (not counting drying) is a half hour or less.
Brad Hunter
Long Beach, California
---
October 17, 2009
Q. Will any or all of the suggestions work to "fix" my gold shower. What will work best? Anyone done this?
Elizabeth Lien
Hastings, Minnesota
---
October 21, 2009
A. Hi, Elizabeth. Odds are strong that your gold colored shower is anodized aluminum. It can't be darkened like brass. Rather, you can prime it with an aluminum primer [affil. link to info/product on Amazon] then paint it with any outdoor paint made for metal. I have heard of people painting with a copper colored paint, then topping it with a brown paint, and thinning the brown paint at the edges before it dries to give that relieved look of oil rubbed bronze. Good luck.

Regards,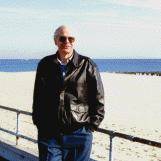 Ted Mooney
, P.E.
Striving to live Aloha
finishing.com - Pine Beach, New Jersey
---
February 28, 2010
Q. We bought a home with 12 yr. old gold bathroom fixtures that we can't stand. Is there a way that we can modernize them? antique them? anything? We just don't like the current looks of them and don't really wanna spend that much replacing them all. Can you black paint over them...kinda antique-ish like?
Thanks for the advice.
B
Brady Winter
Overland Park, Kansas
---
February 15, 2011
Q. I just inherited 4 really heavy Beautiful Brass lamps purchased at Ethan Allen years ago. They do not match my house my finish is Oil Rubbed Bronze. I cannot see spraying such expensive items with the Krylon Oil Rubbed Bronze Paint. I do not know anything about using the products you suggest like the Brass Darkening solution or the Liver of Sulphur. I am a do-it-yourselfer but I also recognize the need for a professional sometimes. How do I figure out about the clear coat on the lamp and then do I remove it or seek a pro?

Thanks so much,
Kristyn Stillwell
Amatuer decorator - Spring Texas USA
---
July 3, 2011
A. Rust-Oleum Universal "Oil Rubbed Bronze" is amazing! I've used it to transform a metal table base, brassy photo frames, wood photo frames, brassy lamps, brassy bathroom lighting fixtures, even a pair of tennis shoes (for a costume). I'd love to use it on my brassy/gold bathroom faucets and shower frame - anyone have success with that?

Lizzie
Lizzie Caldwell
- Frisco, Texas, USA
---
February 3, 2012
Q. I want to change the color of my brass lacquered chandelier to bronze by mixing two colors. Should I apply one first and then the other or mix the Rub'N'Buff [affil. link to info/product on Amazon] together and then apply?
Carrie Eller
amateur - Bryan, Texas, USA
---
February 13, 2015
A. For those who are searching for the Krylon oil rubbed spray paint, it is available in craft stores, I have found it in Michael's. I have not seen it in the local paint stores.
Nancy Funk
- Flemington, New Jersey, USA
---
---
September 7, 2015
Q. What can I use to get an oil rubbed bronze finish on something that cannot be spray painted or disassembled? I have an old expensive light fixture that is somewhat like an old carriage lamp, with brass strips and beveled glass sections. The bottom is barely open enough for a hand with a rag or maybe a short paint brush. It was $1,000 in early 1970, so nice at the time, and is still beautiful and would be in style if it had a dark finish instead of the bright brass. It hangs from a five foot chain from the ceiling. Suggestions?
Barbara Wainscott
- Spring,Texas, USA
---
October 16, 2015
A. Sounds like a beautiful fixture. The fact that the 'gold' finish is intact tells us that the lacquer coating is holding. Your options are to remove the lacquer, clean the metal and apply chemicals to turn the brass go brown then reapply a new clear coating. Another, less difficult solution would be to apply a brown solvent dye to the lacquer which will hold the color and provide you an oil rub finish look.
adv.
Give us a call if want more info on this idea.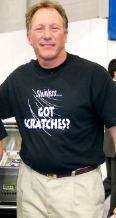 Barry Feinman
BarrysRestoreItAll

Carlsbad, California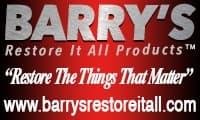 ---
October 19, 2015
Q. Thank you so much! Would a "brown solvent dye" be available in the paint department of a Home Depot or Lowe's or is that something that is only available at a specialty store. The person at Lowe's didn't know what it was, but they could just have been inexperienced.
Barbara Wainscott
[returning]
- Spring,Texas, USA
---
---
Rockler Brass Darkening Solution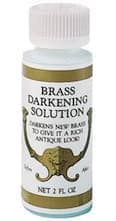 Affiliate Link
(your purchases make finishing.com possible)


January 10, 2016
Q. We have brass trim on our shower enclosure. Do you have any suggestions for changing the look to a rubbed bronze finish or should we just invest in a new enclosure?
Linda Webster
- Calgary, AB Canada
---
January 2016
A. Hi Linda. Today's technology lets us make stuff out of inexpensive materials that mimics the look of more expensive materials. A downside of this progress is that suggestions for surface treatment often depend on what the thing is made of and it sometimes isn't easy to know :-(
A photo might help clarify what you have, but if you are talking about tracks and edging and towel bars on sliding shower doors, unless they cost several thousand dollars they are likely made of aluminum dyed to look like brass rather than actual brass. Brass patinating solutions and liver of sulphur will not work on aluminum.
In the wet environment of a shower, I don't think a wax rub will hold up. Paint will only hold up if done very well. Unless it's a special case of a really fancy or really expensive shower enclosure, I think you'll be happier with replacement, but you could try carefully scrubbing an area and starting with an etching prime coat made for aluminum before a final rubbed bronze paint and see what you think of the look and durability.
Regards,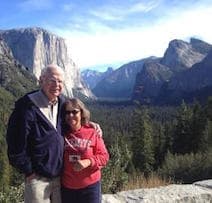 Ted Mooney
, P.E. RET
Striving to live Aloha
finishing.com - Pine Beach, New Jersey
---
---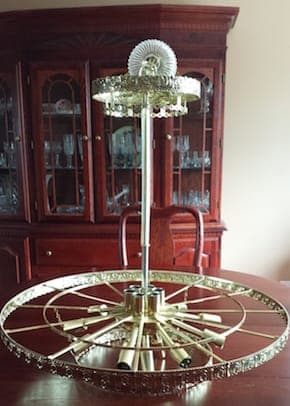 May 4, 2016
Q. I have been searching the web to see if I can find out how to antique a chandelier that has a Gold Lacquer finish. Your site is the closest I have come. The chandelier is made by Schonbek company. I have contacted them yet they have no records in their computer as the chandelier is 30 years old. I would like to antique the frame. I will send you a picture of the frame. I have removed all the glass from it. Thanks for your help, Cheryl
Cheryl Genge
- Peterborough, Ontario Canada
---
May 2016
A. Hi Cheryl. My good friend and former partner Tom Pullizzi visited Schonbek in the early days of finishing.com. As I recall, he told me that they did such things as 7 layers of super thin lacquer instead of a few coats of thicker lacquer, to make sure there were no runs or uneven areas. Yes, your chandelier is surely super quality, and I'd rather you entrust it to a silversmith or other professional.
But if you insist upon finishing it yourself, after removing the lacquer with lacquer thinner you should be able to use brass darkening solution to get a darker look to it and, after you are satisfied, spray it with lacquer. Again, several very thin coats. Good luck.
Regards,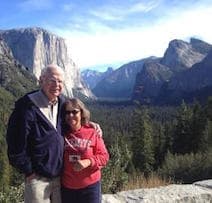 Ted Mooney
, P.E. RET
Striving to live Aloha
finishing.com - Pine Beach, New Jersey
---
---
Consistent Brass finishing Process needed
October 14, 2019
Q. I'm looking for options for finishing yellow brass to give it an aged bronze color. Hoping to find a solution that will last 15 to 25 years in the outdoor environment that yields a consistent color. Our current process is yielding inconsistent colors (which might be a quality control problem) but the clear finish flakes off within months of exposer to the elements. I would like to consult with someone on this and would appreciate any feedback anyone has.
Thanks for your help.
Damien Sanchez
- Puerto Rico USA