topic 3357
Hard wear resistant Coating for Aluminium.
A discussion started in 1999 & continuing through 2017
(1999)
Q. I would like to find a treatment, or combination of treatments that will give a hard, wear resistant coating to Aluminium components, but leave a level of compressive surface stress, to help with fatigue life. Does anyone have any ideas? I would be very grateful for any help.
Wayne Ward
- England
---
(1999)
A. Not really knowing better, it would seem to me that you could shot peen the aluminum, then electroless nickel plate it. I know that shotpeening is used for exactly that purpose on steel components ... but I'm not familiar with doing it to aluminum.
Ted Mooney, P.E.
finishing.com
Pine Beach, New Jersey
---
(1999)
A. I don't really know about the "compressive surface stress" but in my opinion the best thing you could do to strictly give you a hard, wear resistant coating would be hardcoat anodizing. I must be missing something here about the stresses that perhaps someone can educate me on.
Daryl Spindler
- Portland, Tennessee
---
(1999)
A. Sulfuric acid Hardcoat Anodizing is a hard, wear resistant coating for aluminum. Unfortunately, it can also result in significant reductions of fatigue strength. This effect is much less on sand or gravity castings and with thinner Hardcoatings (5 to 20 µm). New spark anodizing technology gives a coating with very little reduction in fatigue strength. However, it does not appear to have as good wear resistance properties as conventional hardcoating.
Chris Jurey
, Past-President IHAA
Luke Engineering & Mfg. Co. Inc.
Wadsworth, Ohio
---
(1999)
A. A hard coating on aluminum is very difficult to deposit by vacuum plating processes, because of the high deposition temperatures -- the aluminum softens considerably. We have been working on the problem for some time now, under two Department of Energy Small Business Innovation Research grants. We're looking at some very hard coatings -- chrome nitride and zirconium nitride -- used primarily on metal cutting tools. The problem is that to make up for the lower deposition temperature one has to increase the level of ion bombardment, which adds considerably to the compressive stress in the coating. We've been able to overcome the problem by going to very high ion bombardment energies -- one hundred times higher.
Jim Treglio

PVD Consultant - San Diego, California
---
(2000)
A. Low temperature (< 200 °C) diamond-like carbon (DLC) with a hardness of 16-20GPa is possible by PVD (RF/DC glow discharge from hydrocarbon gases). It will give the film stress of 1-2GPa in compressive. Moreover, DLC has very good adhesion on Al and its alloys.
xilin peng
UW-MADISON - Wisconsin
---
A. Hi. I could have misunderstood the question, but I think we've veered away from Wayne's point that he wants something that will improve the fatigue strength of the component by putting the surface of the aluminum (or the coating in the unlikely event that it can be relied upon as a structural element) into compression.
The theory being that, in the face of variable or oscillating loads, a tiny nick of any other sort of stress concentration area on the surface can be under very strong tension when under load, and the defect or weakness can grow until failure. By preloading the surface with a compressive load (such as by shotpeening it), we can keep the surface out of the tension range or at least in the mild-tension-at-most range, and thus prevent a crack from propagating under fatigue loading conditions.
Regards,
Ted Mooney, P.E.
finishing.com
Pine Beach, New Jersey
---
---
(2001)
Q. We are manufacturing hydraulic jacks made out of aluminum alloy rounds. We would like to coat or hard anodise the rams. But the alloy that we are using contains copper and zinc which is getting dissolved in the electrolyte rendering a poor finish. We would like to provide a glossy finish with very high hardness. Please advise us.
Anandkumar
hydraulics - India
---
(2001)
A. You would need to specify the alloy in order for people to use their experience to guide you.You are right that some alloys are easy, some are difficult, and some may be impossible. But perhaps a proprietary "Type 2-1/2" anodizing will give a better (more glossy) finish that true hard anodizing. You could also black chrome plate the aluminum for a highly aesthetic appearance, but it would be expensive. Good luck.
Ted Mooney, P.E.
finishing.com
Pine Beach, New Jersey
---
---
May 25, 2016
Q. I am looking for a hard coating for aluminum that doesn't etch the aluminum. We have a part with machined sharp peaks which must remain sharp. Hard anodize etches and rounds off the peaks. Any suggestions?

Gloria Studley
semiconductor equipment - Moorpark, California, USA
---
May 25, 2016
A. If you follow the thread, you will see that I've looked into this quite extensively, and there is no simple solution if you can't anodize. I have had some success with very thin PVD coatings on aluminum, but have not tested them for real wear applications. How sharp are your sharp edges?
Jim Treglio

- San Diego, California
---
May 26, 2016
A. Have you thought about electroless nickel plating and heat treatment around 400-500 °C ?
God bless and good luck.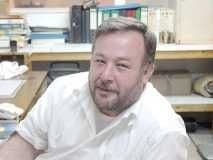 Cair Shishani
aircraft maintenance - Al Ain, United Arab Emirates
---
May 26, 2016

Jim,

50 µm max (.002") pyramid shaped points. I looked up some info on PVD coatings and it appears they are wear resistant. It looks like PVD is used on cutting tools so this may be a good option although I am not certain it is cost prohibited.

Cair, I haven't tried electroless nickel, although I have thought of it. I will look into this more as well.

Thanks!
Gloria Studley
[returning]
semiconductor equipment - Moorpark, California, USA
---
May 28, 2016
A. Aluminum can be coated by low temperature PVD coating processes such as cathodic arc. Problem is not in coating. Aluminum being a soft material it does not have sufficient load bearing capacity. Even though a coating like TiN has high hardness it can not be supported by Al. It cracks. As someone has described "it is like sitting on a thin glass sheet which is placed on a soft sofa ! "
H.R. Prabhkara
Bangalore Plasmatek - Bangalore, Karnataka, India
---
May 31, 2016

Thank you H.R. Prabhkara.
Gloria Studley
[returning]
semiconductor equipment - Moorpark, California, USA
---
June 4, 2016
A. I guess you could zincate, nickel plate, then hard chrome. Pricey, perhaps, but it fills the bill.

Dave Wichern
Consultant - The Bronx, New York
---
---
August 13, 2016
Q. I am looking for a coating/overlay for aluminum. I have a severe metal to earth application with moderate to severe impact. I am currently using a mild steel with a nickel overlay which has good results but would like a lighter product.
Gary Kinzler
- Sturgis , South Dakota USA
---
August 2016
A. Hi Gary. Aluminum can be nickel plated like the steel, or electroless nickel plated for greater wear resistance, but hardcoat anodizing may be best.
Regards,
Ted Mooney, P.E. RET
finishing.com
Pine Beach, New Jersey
Striving to live "Aloha"
---
---
October 17, 2016
Q. What is the best coating process to prepare thick coating on AL block to improve the wear resistance. Keeping in view cost, time and quality.
Anas Asif
- Karachi, Sindh, Pakistan
---


Aluminum How-To
by Robert Probert
$89 New
The Chromating - Anodizing - Hardcoating Handbook
October 2016
A. Hi cousin Anis. There is no such thing as "best" except in response to a carefully detailed and quantified list of requirements. But hard anodizing (0.002" thick) is probably the most common wear resistant coating for aluminum.
Regards,
Ted Mooney, P.E. RET
finishing.com
Pine Beach, New Jersey
Striving to live "Aloha"


This public forum has 60,000 threads. If you have a question in mind which seems off topic to this thread, you might prefer to Search the Site