60,000 Q&A topics -- Education, Aloha, & Fun
topic 32537
Remove oven cleaner damage from aluminum
A discussion started in 2004 but continuing through 2020
2004
Q. I am inquiring as to how to remove oven cleaner after it has come into contact with an aluminum surface. The surface to which I am referring is polished billet aluminum. Some of the oven cleaner landed in some hard to reach places. How can it be removed?
Todd Tucker
hobbyist - Florence, South Carolina
---
---
December 11, 2012
Q. Hello. I cleaned my oven this evening with Easy Off and shut the door, as instructed but when I opened it up to clean it, discovered that the aluminium edges of my oven door have gone white and discoloured. (I only realised afterwards that it's aluminium and not stainless steel!) Oops! Is there anything I can do to clean it and bring some of the shine back?

Thanks in advance!
Louise LaRosa
- King's Lynn, Norfolk,England
---
---
August 25, 2019
Q. How to paint (food-safe, oven safe) aluminum toaster oven drip tray damaged by oven cleaner.
Sheila Gonzalez
- La Porte, Texas, USA
---
---
October 4, 2019
Q. Stupidly my kid was too helpful and used oven cleaner in our mini oven. The inside now looks horrible. Is it safe to still use the oven or has it been ruined now the aluminium has been ruined?
Haizel Feild
- Auckland, New Zealand
---
---
April 25, 2020
Q. I have a waffle iron from the 1960s. The plates seemed dirty so I thought oven cleaner might help. Now I find after they have dried, there is white residue that after rinsing seems to be gone but comes back once the waffle plate dries.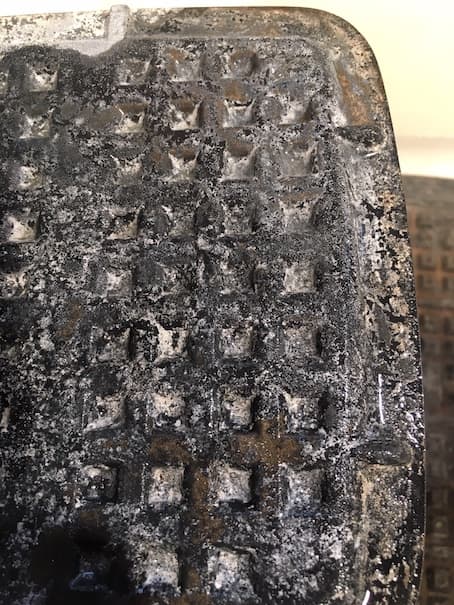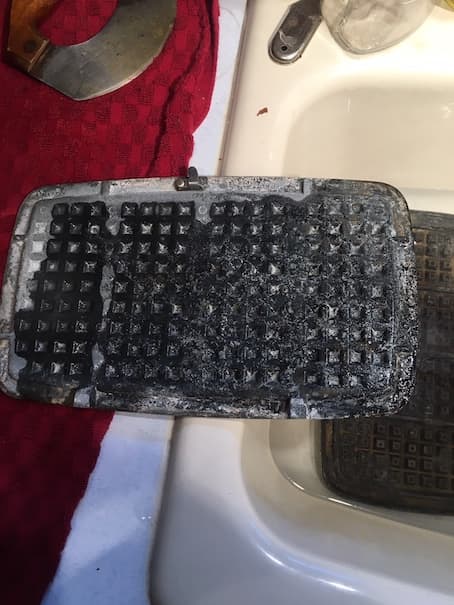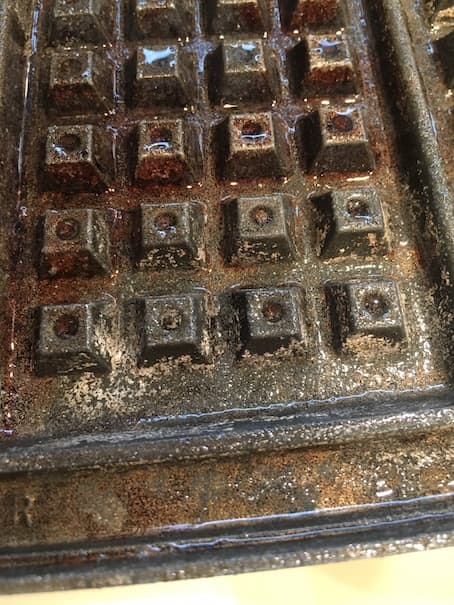 Is there anything that can be done to get this off and restore for use?
Jules Goodman
- Third Lake Illinois USA
adv.