60,000 Q&A topics -- Education, Aloha, & Fun
topic 32413p3
Need sweet spirits of nitre
---
< Prev. page (You're on the last page)
---
A discussion started in 2004 but continuing through 2019
August 16, 2011
I would like to know where one could purchase the product Sweet Spirits of Nitre. My Aunt told me that when she was growing up and after she got married that she took it for kidney and bladder infections and she and I are seriously needing to get a hold of Sweet Spirits of Nitre.
thank you very much
Laquita Neu
Gainesville, Texas, USA
---
September 24, 2011
I believe sweet spirit of nitre can be obtained here:
www.originalbotanica.com/sweet-spirit-nitre-p-26334.html
It is called "sweet spirit of nitre oil" there, I think they sell it as essential oil.

You can buy it from this shop in South Africa (shipping might be slow). It is called Lennon Witdulsies.
www.expatshop.co.za/pLENNON24/Lennon-Witdulsies-20-Ml.aspx
You get 20mL (two thirds of an ounce).
Chris Hillenbrand
Mountainside, New Jersey, USA
---
October 16, 2011
I collect old bottles and was curious as to what sweet spirits of nitre was. The label is in exc. cond. and reads
"The Best" sweet spirits of NITRE, contains 85-92% Alchohol, Ethyl nitrite 3.5 to 4.5%. Dose 1/2 tsp. in a little cold water every 2-3 hrs. children in proportion to age. Hance bros.& Wihte inc. (spelled like that) pharmaceutical Chemists. Establihed 1855 PHILADELPHIA CAUTION We guarantee this article to be strictly U.S.P. when it leaves our establishment. Being volatile due care must be taken to preserve its strength. Permit pa. H-16940"
Tiny dot holes on label "14915. 1 Fl. oz." Isn't Ethyl the additive in gasoline? (That would explain cancer in rats). When I was too young to know any better, I drank pure kerosene from a barrel with a faucet kept outside, used for old cook & heat stove. My Uncle caught me, they freaked out, I passed out. (It was clear, came from a faucet, and I was thirsty). "Who Knew"....How many times I did that before?
Paula Ranahan
Bristol, Connecticut, USA
---
November 20, 2011
Hey all,

I was reading about kidney stones at edgarcayce.org. It mentioned your thread topic. I had never heard of it either, but here is the ailments that they were suggested for: edgarcayce.org/search.aspx
I googled it and came across your site. Here is a list of ailments with cool healing ideas: edgarcayce.org/are/holistic_health/data/disease_overview.html

Good luck with finding it outside the country.
Mark Leaver
Mobile, Alabama, USA
---
December 7, 2011
Sweet Spirits of Nitre was banned in the 1980's by the FDA.

I used to have a book titled 'The Essential Guide To Non-Prescription Drugs' by David R. Zimmerman. It is a 1983 release, about 2 inches thick and gave TONS of info about over the counter drugs, more extensive and detailed than anything else I had ever seen (there was an updated version published in 1995 but I could never find a copy, I would have bought one-it was that good of a guide). It had 2 pages on SSON;the book titled the small 2-page chapter on Sweet Spirits of Nitre as 'Special Warning; Sweet Spirits Of Nitre'. Someone had given a teaspoon of it to a baby (1970's?) to control 'fussiness' and the baby died soon after. SSON Can cause some kind of fatal blood disorder.
Kevin P.
Denver, Colorado, USA
---
April 26, 2012
A. I am from Staten Island I remember taking it in a glass of sugar water for upset stomach; it worked.
Pat Silletto
Jackson, New Jersey
---
December 15, 2012
A. When I was a child and had a fever my mother would give me sweet spirits of nitrate. Yes, it worked but the nightmares it produced weren't worth the benefit. LSD couldn't be as bad. It brought out the worst fears and turned them into nightmares.
Ray Stone
- Frankfort, Illinois
---
September 19, 2013
A. When I was a child, I'm now 78, Mothers would rub a teething baby's gums with Spirits Of nitre. You would rub 1 drop or two on the babies gums for relief. Someone wrote that a baby was given a teaspoonful and it died. A teaspoon full would be a fatal dose. It was administered in drops only as far as I know.B.E.
Betty Echevarria
- New York, New York
---
October 13, 2013
A. You can probably find Spirits Of Nitre in the Old Fashioned Pharmacies that still mix medications. Impossible to find in todays overpriced drug stores. The Botanicas or religious stores carry it also. The Amish people are also another source. Use with caution. Drops are usually recommended. I was born in Philadelphia which is where I first heard of it. Many people from the southern states used Sweet Spirits of Nitre. Not just a New Jersey thing.
Betty Echevarria
- New York, New York, USA
---
December 2, 2013
Q. I will like to purchase sweet spirit of Nitre. Can someone please tell me where I can buy this stuff from?
Serena Willis
- Philadelphia, Pennsylvania
---
December 2, 2013
A. Hi Serena. I think it is available from Canada. But it's illegal to sell it in the U.S.. It may or may not be dangerous (we'll never know). But our FDA is designed to serve the pharmaceutical industry in payback for its large political donations, and big pharma is anxious to pull all traditional medicines off the shelves -- so the FDA made it illegal :-)
Regards,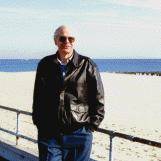 Ted Mooney, P.E.
finishing.com - Pine Beach, New Jersey
Striving to live Aloha
---
January 27, 2014
Q. Hi Y'all
Yes, back in the late 40's thru the 50's and into the 60's
Whenever I came down with something I got the nitre treatment as previously described in a lot of the posts. A few drops of nitre in a glass with a lot of sugar and a little water, followed by a large glass of water. I don't know if it did any good or not. I just remember sweating a lot afterwards. And for years now I have been wondering if it was still available.
Ed Wilson
- Cary, North Carolina, USA
---
March 14, 2014
Q. I HAVE A HALF BOTTLE OF SWEET SPIRIT OF NITRE, I WANT TO KNOW WHAT IS IT USED FOR? I FOUND IT IN A DRAWER WITH OTHER BOTTLES OF STUFF, AND HAVE HAD IT FOR YEARS. SOMETHING MY MOM HAD, I SUPPOSE.
Faye Eaton
housewife - Reidsville, North Carolina
---
March 2014
A. Hi Faye. It's not used for anything today, I suggest that you dump it. It had some old uses which you can read about in this thread though.
Regards,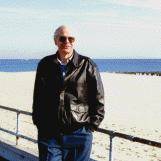 Ted Mooney, P.E.
finishing.com - Pine Beach, New Jersey
Striving to live Aloha
---
January 23, 2015
I have some Spirits of Sweet Nitre left. But very little. I have had it for many years. I bought it from a pharmacy that used to do compounds. They used to have it in Health food stores. I have yet to find it in Canada for sale, or the US for that matter, since about 1985-ish. A note to the Spirits of Sweet Nitre "OIL" it is not the one you take orally. It is not the same as the tincture, which is what everyone appears to be looking for on here. I just used some on a horse that had impact colic and the vet wanted to put her down. Within 15-20 mins it appeared to kick start her system and she was expelling fluid out the stomach tube in large amounts and was pooping. She even peed. In 3 hours she went from going to be put down to drinking on her own and looking for food.
I learned about Spirits of Sweet Nitre from a 90-year old friend when I was 14 years old. That was about 30 years ago. The stuff I bought then still works and is still potent. He told me they used it when he was a child. It was used for all types of tummy aches, indigestion, colds, baby colic, etc. He said it was like Gripe Water and they used it for everything. I believe it. Fantastic stuff.
I am trying to get it made. If anyone finds out where to actually get the right stuff I would love to know. Thanks for sharing your stories, I am even more determined to try and get more of it.
Jean VanDenHa
- Enderby, BC, Canada
---
March 21, 2015
A. When I was a kid I had lots of poison ivy. I remember on summer I was blisters all over my face and hands. A lady who was a customer of my parents small town grocery store saw me and told me to get sweet spirits of nitre. I called my dad who was at work and had him pick some up at a pharmacy. He brought it home and we applied it and by the next morning the blisters were nearly gone and the itch and discomfort was gone. I used it several times after that for poison ivy and it always worked. It seems to me that it was not an oil but a thinner liquid. It must have been a tincture instead of the oil. It surely did work. These days one would go to a physician and get something that cost much more and probably do half the good.
Gilbert Bliton
- Melbourne, Florida, USA
---
April 8, 2015

My mom used sweet spirits of nitre for fevers. It always worked! If only I could still purchase it. Wishing for it right now ... my great grandson has a fever! Tylenol not working!
Juanita Harmon
- Denton, Maryland
---
May 18, 2015
! You can purchase spirit of nitre from www.originalbotanica.com
Keren sacks
- Lancaster, California USA
---
December 29, 2015
Q. The www.originalbotanica.com/sweet-spirit-nitre-essential-oil/ has sweet spirit of nitre OIL -- is this the real stuff?
GODSTIME OKOLI
- NNEWI ANAMBRA NIGERIA
---
October 1, 2016
A. The item advertised by Original Botanicals bears no similarity to the spirits of nitre that was in common use back in the 30's and 40's. That was a liquid almost like water that tasted a bit like an effervescent that had completely dissolved and was left for a while for the fizz to disappear. The Sweet Spirit of Nitre Oil is a foul tasting "oil" that may be good for external use, but I wouldn't drink this no matter how much water it was in.
Ronald Tilley
- Trinity, Florida, USA
---
October 4, 2016
Q. Was curious what was in Nitre as I very much remember my Grandmother giving it to my sister and me to break a high fever. Time frame - mid 50's through early 70's. I read the many posts. I just want to let everybody know we are both alive and well. I sure wish this product was back on the market because I would personally buy it if offered for purchase at a drug store.
Pamela Grassano
- Exton, Pennsylvania USA
---
---
KEROSENE AND SUGAR FOR WORMS
November 8, 2016
! Information: I was born in 1946, my sister in 1945. When we were little about 6 or so our father would take us hunting with him every Saturday. We would follow quietly behind. Every morning we would stand in line as our mother would take a teaspoon of sugar and put 3 drops of kerosene in it, we would swallow it followed by a glass of orange juice. This remedy was to treat worms. As you can figure I am now 70 years old and it didn't affect me or my sister who passed away from cancer 6 years ago. We never had any worms.
Margie Reid
retired - Springhill, Nova Scotia Canada
---
---
September 12, 2018
A. I grew up in VA and my grandmother was a chemist. She used the sweet spirits of Notre to break a fever of 106. It worked fast although I recall it being nauseatingly sweet.
Harvey Eaton
- Norfolk Virginia USA
---
October 16, 2018
Q. I'm from Guyana and I use this drug (sweet spirits of nitre) to help my horses pee; I am looking for some right now to use on my racehorse in Canada.
Michael Sims
- Toronto, Canada
---
February 13, 2019
Comment: Hi there. I'm from Mercer County N.J. and family goes back to the 1600s. Two of our family farms are held in trust by GreenAcres and both Princeton and Robbinsville historical society's currently use the main houses (I'm a Robbins on my mom's side, her grandmother was a Robbins the town is named for)...
Nitre was given to me as a young child in the 1960s as I got very bad tonsillitis and bronchitis spring and late fall each year growing up. It was mixed with hot water and a bit of sugar and still was difficult to drink. Once you have had some, it's imprinted as a tanic, vinegar, almost turpentine-like off-putting flavor. I'd love to have had it throughout the years and recall my Poppy giving it to my Dad for me.
My mom's mother was a head nurse and administered this to me propped up in bed out of school -- tray table, coloring book, tea and toast fingers, lol...

Sadly, like many have commented, the Natural things and old school remedies are treated like the enemy of BigPharma. They do not want us cured, only using money making chemicals, some causing other conditions.
I will continue hunting this down as I have many things that truly work better.
Enjoyed reading this :-)
P.s. if you want good info look up Edgar Cayce. He had numerous natural cures, many with castor oil.
Debra Jarvie-Sexton
1962 date of birth - Hagerstown, Maryland U.S.A.
---
---
July 29, 2020
Comment:
Ted, you are well-versed(and well-known) in the finishing industry. I have posted here once or twice as I was in that industry for a long time. I got onto this thread after acquiring a book, titled "Professional Care & Finishing of Gun Metal". Full of very interesting (but seems quite dated) information, and a "relatively old" formula given for a browning solution for damascus shotgun barrels.
After wading through pages of posts regarding 'sweet spirits of nitre', and discovering that this ingredient is 'banned by the FDA', I have questions ... Does the FDA 'ban' potassium cyanide? I thought they only had 'jurisdiction' (If that's the right word) over food and medicinal products. (I have read many references/statements online stating that same had been 'banned' by the EPA, along w/ hex chrome.) I doubt that statement, as there are many industrial uses; to my knowledge, the EPA does not have the authority to 'ban'' all use of a chemical. I lived through the original implementation of EP law, including working in one of only two states that set up their own regulatory agencies (Kansas; Wisconsin also qualified not to be under EPA's thumb). When I see the word 'banned' regarding a (DEA) non-listed chemical substance, my eyes cross. Can you give me any details on this? Not trying to stir up a hornet's nest. Asking from an educational/professional point of view. Please feel free to reply or not, as public dissemination of some types of information is viewed very dimly by some with more money and better lawyers than me.
Are ALL chemicals, regardless of usage, classified or classifiable as 'drugs'?
Thanks
Patrick Marks
- Chandler Arizona
---
July 2020
A. Hi Patrick. Thanks for the kind thoughts.
I have no special knowledge or insight to offer, but I suspect that the implication of your inquiry is accurate: that the FDA can 'ban drugs' from sale, whether prescription or over the counter, but does not get involved in other uses for chemicals such as their use in gun bluing. I know that there are some drugs/compounds which you can still buy to treat your animals but which are no longer allowed to be sold for human consumption, and I personally expect that some people buy them and use them on themselves. I don't know whether the Spirits of Nitre used for gun bluing are the same product or a completely different product than the Spirits of Nitre people speak of ingesting in times past.
opinion On page 1 of this thread I cited and quoted the FDA rule that forbids marketing of "Sweet Spirits of Nitre drug product" until rigorous "new drug" clinical trials are conducted. I have no idea whether this particular product is actually reasonably safe or unduly dangerous. My issue is that the FDA knows perfectly well that no seller will ever be able to afford to commission rigorous clinical trials of non-patentable traditional/folk medicines, so the FDA is effectively banning all traditional medicines and folk remedies. If your elected leaders really cared about public health rather than simply granting big pharma exclusivity in return for huge campaign donations, they would demand that the FDA run or commission the running of clinical trials of traditional medicines rather than banning them all from sale in this disingenuous Catch-22 way; the assumption that all traditional medicines are ineffective & dangerous, that our parents & grandparents were all ridiculous clowns, displays a bit too much hubris for me :-)
Luck & Regards,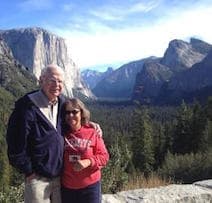 Ted Mooney, P.E. RET
finishing.com - Pine Beach, New Jersey
Aloha -- an idea worth spreading
---
July 29, 2020
Comment:
Thanks, Ted, for your unexpectedly fast response to my blurb. When I refer to "some with more money and better lawyers than me", Big Pharma is at the top of that list. However, it is a long list. Vested interests ($$$$) will always play a big part in our lives, like it or not; they will always have influence.

Incidentally, I think the system that Kansas came up with was far superior to that of the EPA. Too bad it was just expedient for the gov't to simply go back on their word.

In my research I have run across a lot of archaic names for what are (sometimes) common chemicals. I think that a big clue in the book I mentioned is that the ingredient is listed specifically as "SWEET spirits of nitre". None of the other candidates in this thread like "oil" and "tincture" are as specifically worded. Exact wording sometimes counts. On the other hand, consistency is seldom found to be universal.

Thanks for letting me rant, rave, and often digress.
Patrick
Patrick Marks
- Chandler, Arizona, USA
---
July 29, 2020
Sweet spirit of nitre is listed as an ingredient in several old gun bluing formulae.
Its modern name is ethyl nitrite C2H5NO2
It has been banned in some jurisdictions as it is known to cause possibly fatal methemaglobimenia.
Looking at the old formulae, when I had need to blue some gun barrels, I could see no obvious contribution to the reaction.
Nevertheless I made some (not difficult for a chemist but certainly not for home brew), and found that the blueing solution worked equally well without it.
I believe that before we had good metal cleaning procedures, it might have helped to counteract any residual surface grease.
The copper salts found in some formulae work by depositing copper preferentially on some areas of steel when the electrolytic cell set up enhances the oxidation in those areas. Hence it shows up the grain structure in damascus barrels.
Note: this is not the same as the copper selinide in modern cold bluing solutions.
My conclusion is that, provided the steel is clean to water-break standards, ethyl nitrite can be omitted, although it does give the brew a nice smell.

Considering that the objective is to produce rapid controlled rusting, I tried CASS testing solution. It worked fine.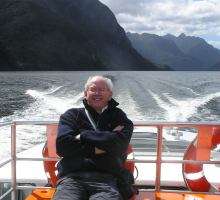 Geoff Smith
Hampshire, England