World's #1 on-line resource since 1989
-----
Need sweet spirits of nitre
---
---
August 31, 2008
I took sweet spirits of nitre as a child in the 1940's too
It cured a bladder infection that was very painful. Apparently no ill effects....but now I'm 63 and have peripheral neuropathy. Could this be a long standing side effect? Or just a coincidence?
Carolynne M
- Penticton, BC Canada
---
September 1, 2008
Thanks everyone for the information on Sweet spirit of nitre my mother had some left in a bottle we been trying to locate someone who know the where about of getting this product, I search the internet 21/2 years ago it was listed somewhere in Tenn. or Virginia I took the name of the bottle we lost the bottle it came.Please response with information. Thank You
Tyrone Johnson
- Denton, Texas
---
September 3, 2008
My parents used to give me sweet nitre & tincture of rhubarb mixed in water with sugar in the 1940's as a cold remedy. It was excellent. Can't find it in England nowadays.
Anthony Tuxworth
- Grimsby, England
---
September 12, 2008
Need a Case. The supplier of sweet spirit of nitre please?
Tyrone Johnson
wellness coach - Denton, Texas
---
October 23, 2008
I am originally from NJ and am 56 years old.We had spirit of nitre in the house constantly, so it may be a Jersey thing!
Pat Champion-Binkiewicz
- Plains, Montana
---
October 24, 2008
I used Sweet Spirits of Nitre growing up in Illinois. Always had a small bottle of it in the cabinet. The fever blisters, cold sores were gone in days...If anyone can find it please let us, the old timers, know where to go for it....
Gary Guy
- Weirsdale, Florida
---
January 4, 2009
Boy oh boy, what memories this brings back and the unmistakable smell of the nitre bottle. I also a child of the 50s used this to make cold sores pretty much vanish in a matter of days. There has been nothing else since that can even come close to this remedy. I also use to get those sores inside my mouth. I don't know what they were but we called them canker sores. Really nasty looking things. Well if you could put up with the pain of putting a Q tip dipped in the nitre on the sore and hold it there for a minute or so, it did the job on them also. If you have done this ,you will remember the huge amount of saliva that was produced when doing it. I grew up in eastern Pa. just 6 miles from the Jersey border, so maybe it was a regional thing.
Ron Kunkle
- Bethlehem, Pennsylvania
---
January 8, 2009
My dad talks about a remedy his dad used in the Thirties using sweetniter,kerosene,and honey.It would knock you out,make you sweat for 24 hours,and leave you healthy 24 hours later.Is there a medical or technical definition or term for this?Is "sweetniter" even the right phrase or spelling?
Allen Morris
electrician - Marseilles, Illinois
---
February 17, 2009
It is Ethyl Nitrite, Witdulsies you can get it in South Africa
Malicia
- Madrid, Spain
---
February 25, 2009
I was watching an old English movie today on turner classics "The Citadel" (1938),
a newly practicing doctor prescribed this medication for his first patient; the chemist commented "if you are not sure what ales her, let nature cure, do no harm".
my grandmothers recipe for her children, ( circa 1900 - 1925)
1/3 tablespoon whiskey, 1/3 ts kerosene, 1/3 ts honey, stir and enjoy!
another formula contained castor oil; needless to say, mother rarely stayed home from school.
Frederick Pauli
- New Milford, Connecticut
---
February 25, 2009

Hi, Frederick. Are you sure about the kerosene? Maybe you meant Karo syrup?

Knowing how poisonous kerosene is, I did a quick google to see if I could find any old reference that ever suggested ingesting it and I came up empty.

Regards,




Ted Mooney

, P.E.




Striving to live Aloha




finishing.com - Pine Beach, New Jersey





---

February 26, 2009

Yes, It's definitely kerosene. This is a Lithuanian recipe. My grandmother came over from the Old Country in the late 1880's. If you read all the postings, you will run into someone else that also makes reference to the "kerosene medicine."

Frederick Pauli




- New Milford, Connecticut




---
April 3, 2009
I was born in 1927 and had bedwetting problems and urinary problems whenever I got a cold or wet feet etc. Still do.
I still remember the sweet spirits of nitre mixed with sugar and hot water. What a comforting drink. And it worked every time. I would really like to find some. My grand-daughter is having bladder and kidney problems too often. I'm sure the s.s.n. drink would work.

E. Marshall
elizabeth marshall
- Toronto, Ontario, Canada
---
May 30, 2009
I googled Sweet Spirits of Nitre (SSON) this evening and found this posting. I have a 2 oz. bottle of SSON that I inherited from my parents which they had received when my grand parents passed away. I have a canker sore on my lip so I went for the medicine cabinet and grabbed the SSON. Great Stuff; dries-up the sore. The bottle must be close to 40 years old, a third full and still has that slight sweet taste. I remember my Grampa giving it to me to use on my canker/cold sores when I was a kid. The product I have was made by Medi-Kay Pharmacal Co., Denver, CO & Kansas City, MO. It states: To Stimulate Perspiration Alcohol 92% Ethyl Nitrate 3.5%-4.5%

It might be possible to find a Compounding Pharmacist that can mix a solution of "Sweet Spirits of Nitre". Good Luck!
Randy Graham
- Cortez. Colorado
---
May 30, 2009
opinion!
Hi, Randy; thanks for the info. The reason you don't see it anymore is that the government forbade it.
The FDA ruled that this (and nearly every other traditional remedy that has been around for decades or centuries) is a "new drug"... which means it can't be sold until tests costing many millions of dollars are conducted to prove that it is actually safe. But, because it's actually a very old drug and can't be patented, there is no money to be made, and consequently there is not and never will be a sponsor for those multi-million dollar tests. So the tests will never be run, and you'll never again be able to buy these traditional remedies. Big pharma has succeeded in getting all of these traditional cures out of the market via the same ploy, so you can only buy outrageously expensive drugs from huge multinational companies.
I don't know whether sweet spirits of nitre, or any other specific traditional medicine, is unduly dangerous or it isn't. I am not implying that it isn't dangerous, but I do believe that it's neither coincidence nor concern for safety that has caused this and so many other inexpensive non-patentable remedies to be removed from the market.
If the government was actually concerned about health care costs instead of political posturing, the FDA could very easily fix this Catch-22 by simply conducting or sponsoring the necessary tests on these medicines themselves instead of very conveniently classifying centuries old traditional remedies as "new" drugs. But the FDA and pharma are a revolving door, and both the Democrats & Republicans benefit from the corruption, so we'll never know the truth of whether spirits of nitre and other traditional remedies are dangerous or not.
Regards,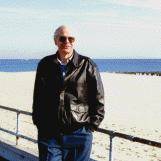 Ted Mooney
, P.E.
Striving to live Aloha
finishing.com - Pine Beach, New Jersey
---
June 1, 2009
I grew up in new Brunswick, Canada. Niter and Paragoric were both staples in our house. Hot water, 1/2 t. niter, and 1 t. sugar was a lifesaver to me. I had kidney problems. I will be 76 in August. Healthy as a horse. It sure worked for me. Would certainly give it to children, and babies in dosages of only a couple of drops. I loved the taste of it, sorta licorice like. :)
Eve Harvey
- Wrentham, Massachusetts
---
August 2, 2009

Regarding the ingesting of kerosene; I grew up in Newfoundland Canada and kerosene was mixed with boiled molasses as a remedy for cough and chest congestion ,it was also mixed with melted butter and rubbed on the chest and back for congestion, just as you would use a vapor rub;back then kerosene did not contain dyes as it does today

i barrett




- kelowna b.c. Canada




---
September 9, 2009
My Mother is 77 & used spirit of Nitre for many years & so did my grandmother on all of us & it did very well. I would greatly appreciate anyone that could send me some info on where to get it directly. Any help in this matter would be greatly appreciated. It did wonders for my asthma & numerous ear & throat infections. Ji
Ji Singl
- Flatwoods, Tennessee
---
November 4, 2009
I had a hard time getting to sleep the other night, so I decided to have a glass of wine, maybe it would help. When I tasted it, it reminded me of Nitre that my parents gave me when I was 7 and 8 years old (back in the '40's Every time I had a fever, that's what I was given, don't remember if it worked or not. I had to dump out the wine because it reminded me of the "Nitre."
Diane Senski
- Lumberton, New Jersey
---
November 4, 2009
Hi, Diane. Although I've never had nitre, I've also dumped out wine a couple of times, and it's never easy to explain to people. I'll now be able to say it tastes "niterish" :-)
Thanks!
Regards,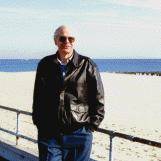 Ted Mooney
, P.E.
Striving to live Aloha
finishing.com - Pine Beach, New Jersey
---
February 18, 2010
I am 52 years old. When I was a young girl my mother gave me Sweet Sprite of nitre for a yeast infection. Three drops in a glass of water for three days and it was gone. I once asked a pharmacist and he advised the reason it was taken of the market was that it evaporated in the bottle on the shelf.

The real reason was probably because it kept a lot of people out of the doctors office. Once again if it works and cost a little. Take it off the market and give people something that cost $300.00 a bottle, will not work, and has all kind of side effects.
Vivian Ingram
- Memphis Tennessee
---
June 27, 2010
I too was given SSON when I was young for "cold of the kidney." I do remember that it does not keep and that a fresh bottle was always obtained before use. It always relieved the back pains.

BTW, a very good oldtime cough remedy was "elixer of terpin hydrate and codeine." This stuff really worked and was very soothing. Modern cherry flavored cough syrups do not work. Can't get it anymore because it worked and was cheap. The military used it for years in their hospitals and it was called "GI gin ." Tasted something like gin.
My father was given it after surgery when it was imperative that he not cough.
Gerald Koch
- Cocoa, Florida
---
June 27, 2010
My grandmother used to mix sweet spirits of niter, sweet spirits of camphor, and medicinal turpentine in equal parts - cured everything - even her arthritis - she had great knots in her hands before rubbing on this mixture and within a few years no traces were found - her doctor was in the middle of patenting the formula when the government banned niter (caused cancer in rats he was told)
Lura Gilliam
- Johnsonville, South Carolina, USA
---
September 17, 2010
My folks used Nitre for rubbing on Poison Ivy. It worked for that as well. As to the question raised about kerosene being used in folk remedies, seems like I remember that that Pharmacy grade kerosene was white (clear) and hhad been treated or filtered. Heard of it used in a number of Horse liniments and dosages too. Bringing back some memories.
By the way, I ordered 5 tins of Cloverine Brand Salve today! And I am presently receiving 'Grit' in magazine form...

M. Lewis Studer
Laceys Spring Alabama
---
September 20, 2010
Sweet spirit of niter can still be bought today; here is the link:
www.abchomeopathy.com/shop.php?search=&abrev=Nit-s-d&Submit.x=38&Submit.y=8
karen coleman
las vegas Nevada
----
Ed. note: Thanks, Karen, but I don't think so. If you say you are in Canada, the link works; but if you say USA, it says none of their three suppliers offer it.
---
January 1, 2011
My parents had me use Sweet Nitre on mouth ulcers(1960s & 70s). A few drops on a fingertip then placed on the sore. It was the best relief and I wish it was still available.
Kathy Robson
Melbourne, Florida USA
---
January 5, 2011
My mother gave me and my brother sweet spirits of nitre when we were children for sleeping problems.It worked. I have not heard of this for years. I am almost 87
ed kennedy
retired - delray beach Florida usa
---
January 19, 2011
south africa still sells it at any pharmacy, and its still extremely cheap, its called witdulsies over here (ethyl nitrite & ethanol), amazing on cold sores!
Roxanne Wile
Johannesburg, South Africa
---
February 19, 2011
My mother would make a homemade ear ache fixer. heating 1 teaspoon of olive oil and two drops of sweet sprit of nitre to a luke warm temp. place inside ears and put cotton in.. It was soothing anyway.
sherry miller
Riverside,California, USA
---
---