World's #1 on-line resource since 1989
-----
Color of Anodized Titanium
A discussion started in 2004 but continuing through 2020
2004
Q. I am anodizing the sample of titanium, but color is not uniform and oxide layer hardness is very low and color remove easy, please help me for anodizing time and sealing.
Shahram Ghahremani
- Istanbul, Turkey
---
2004
A. Hello, Shahram. Unfortunately, you have not given us quite enough info to be able to help you. We don't know the alloy, whether you're acid anodizing or alkaline anodizing, the pretreatment, the current density, the temperature, what you are doing for 'sealing', etc.
If you want someone to tell you what you're doing wrong you need to tell them what you're doing :-) Thanks!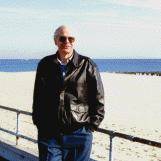 Ted Mooney
, P.E.
Striving to live Aloha
finishing.com - Pine Beach, New Jersey
---
2004
Q. I am anodizing the sample of cp titanium (grade 2) in constant voltage, but color is not uniform (there are many colors on sample) and oxide layer hardness is very low and color is removed easily. Acid or alkaline anodizing, current density or temperature are not important for me, but just I need stable color and adequate surface hardness together. Also I do not know that is sealing necessary? Please help me for time, electrolyte, voltage.
Thanks
Shahram Ghahremany
[returning]
student university - Istanbul, Turkey
---
2004
A. Hi again. Sealing is not necessary. Although you say it is unimportant to you whether you are doing acid or alkaline anodizing, it is important because they are very different. Alkaline anodizing is for wear resistance and hardness, but I suspect that you heard about decorative acid anodizing somewhere and are trying to use that process, while expecting to get the hard wear-resistant finish that is delivered by AMS 2488 [affil. link to spec at Techstreet] alkaline anodizing instead. Topics 19805 and 23507 will be a good start to sorting that part out, Shahram. Good luck.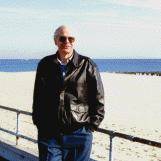 Ted Mooney
, P.E.
Striving to live Aloha
finishing.com - Pine Beach, New Jersey
---
2004
Q. Thanks a lot Ted, but also the color of sample is not uniform (in sulphuric acid bath) . The concentration of electrolyte is 160 gr/lit, do you think it is right? if I change the concentration of electrolyte or time of anodizing , will color be uniform?
Shahram Ghahremani
[returning]
- Istanbul, Turkey
---
2004
A. Color in titanium anodizing is extremely dependent on an exact voltage. A typical voltmeter is not precise enough for most needs. They are extremely accurate, but you can not read them close enough. You probably will need to use a proper digital meter to make the voltage reproducible (although no more accurate).
James Watts
- Navarre, Florida
---
TUTORIAL FOR NEWBIES:

The 'color' of anodized titanium may be a little confusing to new readers...
If you look at a drop of oil in a puddle you see a rainbow of colors but they are not 'real' in the sense of there being any pigments causing them.
Rather, half or so of the light bounces off the top of the oil film, and half or so penetrates the oil film and reflects off the water. White light is a mixture of light of many different wavelengths (red, orange, yellow, green, indigo, violet). The portion of the light that travels just that little bit further by penetrating the oil before reflecting is out of sync with the other portion, and this causes some of the colors to be cancelled and others to be amplified.
Titanium can be given a rainbow finish by allowing the thickness of the anodizing to vary, or it can be given a single color by making sure the thickness of the anodizing is exactly constant, which in turn demands stable temperature, stable voltage, and all areas of the component receiving equal anodizing time.
A. Hi again. James is probably right, but personally I've never heard of anodizing titanium in sulfuric acid, let alone strong 160 g/l sulfuric. Now I'm starting to think you may be trying to anodize titanium as if it were aluminum :-(
If I'm right, it sounds like you are just bouncing around the web, picking up stuff that refers to aluminum anodizing, stuff that refers to alkaline anodizing of titanium, stuff that is about decorative acid anodizing of titanium, dismissing information about vital pretreatments, etc., mixing it all together and starting some experiments :-)
PLEASE tell us WHY you want to anodize it (pretty jewelry, wear reduction in machine parts, aerospace or biomedical application), what PRETREATMENTS you are doing (you can't just take oily, fingerprinted titanium and anodize it), and WHAT single document you are starting with for process guidance. If you can tell us exactly what you want to anodize and why, we can probably point you to such a document. Anodizing time as well as voltage must be held constant. Good luck!
Regards,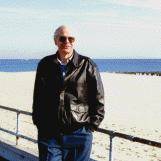 Ted Mooney
, P.E.
Striving to live Aloha
finishing.com - Pine Beach, New Jersey
---
---
Titanium anodizing color uneven
February 21, 2020
-- this entry appended to this thread by editor in lieu of spawning a duplicative thread
Q. I am getting very uneven titanium parts anodized. The machinist bead blasted the parts and since then the parts won't anodize evenly. The parts look uniform but when we anodize them the color is an uneven mix of purple and blue. I have tried blasting them and re-doing them several times and even sent them to our other building to be anodized and got the same result. The parts are cleaned, then etched in deox, rinsed 3 times, then anodized. We sent the parts out and they came back looking nice and even but I would like to figure out how to fix this problem in the future. I have tried leaving the parts in the deox etch for 30 minutes just to see if there was a change but there was none. Does anyone know what causes this and how the other anodizing company was able to get the parts to look nice?
Dave ABULARACH
- Norristown Pennsylvania
---
February 21, 2020
A. Hi Dave,

Looks like overheating locally. Try to minimize holders exposure to electrolyte, reduce electrolyte temperature, use slow swinging holders and very slowly raise voltage.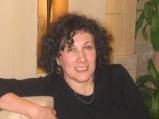 Anna Berkovich
Russamer Lab

Pittsburgh, Pennsylvania