60,000 Q&A topics -- Education, Aloha, & Fun
topic 32168
How to waterproof Styrofoam?
A discussion started in 2004 and continuing through 2020 so far.
Adding your Q. / A. or Comment will restore it to the Current Topics page
1999
Q. I have been searching for a hard, plastic-like coating for carved expanded foam, something thin, as not to cover the details. I would be grateful for any help.
Biz D
[last name deleted for privacy by Editor]
Toledo, Ohio
---
2000
A. IN THE PAST I HAVE USED ELMERS GLUE WITH COLOR DYE FOR THE FIRST AND SECOND COATS THEN YOU CAN USE ANY TYPE OF EPOXY PAINT OR RESIN.
DON G
[last name deleted for privacy by Editor]
- TULSA, Oklahoma
---
2001
Q. I should be most interested to learn if you have had any other responses to the question of a coating for Styrofoam?
Don M
[last name deleted for privacy by Editor]
- Germantown, Maryland
---
2001
A. I own and operate a Rhino Linings dealership in Japan. I've had a lot of success with applying our coatings to styrofoam to make Japanese rock gardens, chinese dragon heads, shi shi dog heads, styrofoam kanji letters for signs, billboards, etc. Rhino Linings offers two different types of polyurethane coatings. One is the Tuff Stuff coating which is very elastic. The other is called Durabond. I think it is marketed as "Duraspray" in the United States. Duraspray is harder and less elastic than the Tuff Stuff and either one of these won't melt the styrofoam and can be painted over.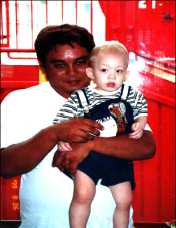 Leon Chisler
- Ginowan, Okinawa, Japan
---
2003
A. Looking for same info re. coating styrofoam. In the Nov. edition, 2003, Art News =>
there is a review of art work by Jill Levine who shows at P.P.O.W. gallery in NYC. According to reviewer she coats styrofoam with a "nontoxic molding material called darwi...". I have not been able to find such a material yet. You can contact her through the gallery via the net though. She then paints over the coating.
Richard B
[last name deleted for privacy by Editor]
- Wendell, Massachusetts
---
2005
A. "Vanillacryl" is an answer. I just discovered it yesterday.
Janice Ray
The Dance Factory - Lomita, California
---
2007
A. Epoxy resin using fabric interfacing material as reinforcement for strength, but will allow you to push it into cracks and other places of detail to your sculpture.
Layering process but light weight and very strong and ready for a primer-then paint. Hope this helps a fellow artist.
Shirley Kelly-artist
Parrothead Island Art - Ganado, Texas
---
2007
A. I just did this with some Mannequin Forms and we used two-part boat epoxy.

It's essentially a thick, clear, finish that does not attack the foam because it hardens using a Catalyst and not because it is offgassing aggressive solvents.

It can be hand colored using pigments designed for the purpose.
It can be made into a putty/spackle using fillers designed for the purpose.
(The Sanding dust is the most toxic part ot the process, wear an approved mask.)

It sets up very glossy and increases the strength of the part 60 percent.
It has astonishing self-leveling properties,the worst brush marks smooth over
if you use the slow hardener.

Call your marine supply house and ask for the West System Epoxy http://www.avantlink.com/tpv/10813/0/7091/8707/westsystemepoxy/cl/image.png" width="0" height="0" style="border: none !important; margin: 0px !important;" alt=""> [linked by editor to product info at Nantahala]
Matthew Bilstad-Meyers
- Union City, California.
---
---
To minimize search efforts and to offer multiple viewpoints, we combined previously separate threads onto this page. Please forgive any resultant repetition, failures of chronological order, or what may look like readers disrespecting previous responses -- those other responses may not have been on the page at the time :-)
---
---
2004
Q. Using Styrofoam to build fake rocks and seal them to allow water to run in falls or trickles. All rubber paint destroys foam (styro). Is there any product that can be used as a primer, or a spray on material that won't destroy foam?
Bob Young
hobbyist - Veradale, Washington, USA
---
2004
A. One way may be to "seal" the styrofoam with Artex paint [www.artex-rawlplug.co.uk/immediacy-356]. This is a sort of plaster paint sometimes used to texturise walls and ceilings. Then waterproof the artex with a polyurethane or acrylic paint and/or sealant. This can also give you the correct colours for rocks.

Trevor Crichton
R&D practical scientist
Chesham, Bucks, UK
---
2005
Q. I have been wanting to build a waterfall out of fake rocks and cannot find a site selling them and found your question about the paint. I assume you made your own. Do you have any tips for me or a site I can buy the rock?
Melissa Abriani
- Clinton, Indiana, USA
---
October 19, 2010
A. I have been building a waterfall for some time now, and the reason it's taking so long is that I am in Taiwan. No one knows what I am talking about concerning materials, because D.I.Y. doesn't really exist here. It's very frustrating to find the correct materials, but they are coming around slowly but surely.
To start off, I bought a big brick of styrofoam and used a knife, safety to cut and tear away with my hands; the areas to make rock type formations. After I got rid of smooth surfaces and created a rock type wall, I bought some expanding foam to create more depth of field.
I am now at the part where I seal the entire structure with plaster paint, but that is where I am stuck. I am trying to find the correct material, but it seems impossible, but it'll come around sometime soon, I hope.
When I am finished, I will show pics on facebook. (Feebie's Pizza Taiwan)
Carey McGregor
- Taiwan
---
---
To minimize search efforts and to offer multiple viewpoints, we combined previously separate threads onto this page. Please forgive any resultant repetition, failures of chronological order, or what may look like readers disrespecting previous responses -- those other responses may not have been on the page at the time :-)
---
---
2007
Q. My 80-year-old mother spends a lot of her energy fretting about the feral cats she has been caring for (including medical care such as neutering and immunizations). I've been "building" a shelter for them out of a large styrofoam box, with a thick, sturdy lid, that originally was used to ship delicious barbecued ribs packed in dry ice. So far I've carved out a circular door (with optional thick plastic flap-door), 2 windows made of plastic bowls formerly used to hold fruit salads in the grocery store (held in place with duct tape and insulated with soft foam), and I've lined the inside with soft foam and moving blankets. I've concocted an A-frame roof/tent out of tarp to direct water down to the ground, rather than have it pool on the box's flat surface. It will be sitting on a tarp-covered above-ground base. BUT--if I can't find a reliable way to waterproof the styrofoam, I think I should cover the entire shelter with a close-fitting plastic surface (like tarp).

To add to my confusion, I read on another website that styrofoam is already waterproof, without a sealant.

What do you think?
Rosa Elias
hobbyist - Valencia, California, USA
---
2007
A. Yes, styrofoam is waterproof - think vending machine coffee cups. It will, however, be damaged by sunlight. A simple covering of black plastic will stop that.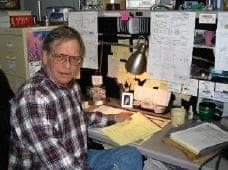 Jeffrey Holmes, CEF
Spartanburg, South Carolina
---
---
June 7, 2008
Q. We made a hot tub lid and put styrofoam inside a marine vinyl cover with only an opening inside against the hot tub, the styrofoam absorbed water to an enormous weight from inside.

Then we painted it, a new piece, it still seemed to absorb water and then cracked.

Do you have any suggestions?

Thanks
Alyce Mintz
- Ontario, Canada
---
---
March 3, 2008
Q. FYI I tried Bondo marine fiberglass epoxy (I use sculpt polystyrene) and it melted the foam. I also tried it overtop water-based latex enamel paint and it melted that as well. if anyone knows of a cheap alternative I would love to hear about it.
Rob Blair
- calgary, alberta, canada
---
July 19, 2008
Q. I'm trying to make a Ecologic Styrofoam coating...any Ideas?
M Dager
Product Designer - Orlando, Florida USA
---
July 16, 2009
A. Here you go, this should do it for you: www.industrialpolymers.com/product-list/styrospray-product-list/styrospray. A spray-on clear coat, yet light. I'm using it on Marine styrofoam for an invention.
Cheryl Schumacher
- Port O'Connor, Texas
---
December 31, 2011
A. What you need is Smooth Cast 300 from Smoothon =>

It is a liquid urethane plastic. You mix parts A and B together and after 10-20 minutes it hardens into a smooth thin plastic coating. Brush it or pour it onto your styrofoam sculpture, let gravity do it's job and the liquid plastic will seal the styrofoam and thin itself as it flows downward, over the sculpture. It will harden in about 10-20 minutes.
Jessie J
- New York City, New York USA
---
May 22, 2011
A. I just recently made some fake rocks (to cover some underground water meter openings in my front yard). I made them using an old bucket and spray insulation expanding foam. I just sprayed the foam all over the bucket in an abstract fashion.When dried, I carved with an old steak knife, and when I was done I used a can of spray Kilz primer. Then when that dried I used ordinary spray paint. The Kilz stainblocker/primer can also be used on the white beaded styrofoam also.
Shirlee Schuster
[returning]
- Greer South Carolina USA
---
---
July 31, 2020
-- this entry appended to this thread by editor in lieu of spawning a duplicative thread
Q. Can I waterproof styrofoam to mosaic on and have it work for outdoor garden use?

Daveen Novak
- Portland oregon
---
July 2020
A. Hi Daveen. We appended your question to a thread where a number of people have already said 'yes'. Good luck!
Regards,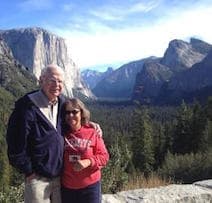 Ted Mooney, P.E. RET
finishing.com - Pine Beach, New Jersey
Aloha -- an idea worth spreading