Where the world gathers for
plating, anodizing, & finishing Q&As since 1989
"Anodizing Coating Thickness Variation"
-----
2004
I am having problems with coating thickness variations in our sulphuric anodize tank. I am suspect of two probable causes. One - Improper agitation or Two - Cathode placement. We ran three loads and took five thickness readings on each load. Top and bottom left, middle, and top and bottom right. On all three loads the bottom left piece coated the heaviest and the middle had the lowest reading. It also appears that the more coating we apply the bigger the variation becomes. The cathodes are presently shorter then the racks. Am I miising any other possibilities?
p.s. we have been running this same set-up for six months and this problem just started.
Robert Diffenderfer
- Baltimore, Maryland
---
There is a third possibility, cathode shadow.
This is when some part of the work "shades" another part and interferes with its access to the cathode electrically. The racking itself since its at anode potential, can do this too. Did the position(s) of the work on the racking change recently? Or the cathode position?
Paul Yursis
[deceased]
- Columbia, Maryland, USA
Ed. note: it is our sad duty to advise of the passing of Paul Yursis in August 2005.
Here is a brief obituary by Mike Caswell.



---
2004
The parts we ran are parts we run all of the time. No changes. However...we solved the problem: agitation eductors were destroyed during the last bath change. The sulphuric acid was added BEFORE any water was added....BIG MISTAKE. It destroyed the eductors. We put new eductors in and the problem went away. It seems that poor agitation was our problem. Now we are holding .0001 across the entire rack....Thanks for your help. I will keep it in mind if I have another problem in the future.
Robert Diffenderfer
[returning]
- Baltimore, Maryland, USA
---
2004
But at least you're still around to tell about it! When water hits strong acid it can flash to pockets of steam and cover an operator with acid. I'm not lecturing you, Robert, and things may not have been like that at all -- but I just wanted to remind other readers that we never add water to acid, always the reverse.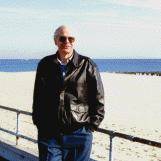 Ted Mooney
, P.E.
Striving to live Aloha
finishing.com - Pine Beach, New Jersey
---
2004

Thanks Ted! We have a procedure written that the operators are supposed to follow. Unfortunately they made this change at night when no one was supervising. Both employees were trained on the danger of this and trust me I know they won't make that mistake again!
Robert Diffenderfer
[returning]
- Baltimore, Maryland, USA