Where the world gathers for
plating, anodizing, & finishing Q&As since 1989
-----
Nickel electroplating on carbon fiber
2004
Q. Hi, guys,
I am currently a development engineer with an electronics company. My company asked me to develop a process of nickel electroplating on continuous carbon fiber. I am kind of new to this area and have little idea how they do the continuous nickel electroplating on carbon fibers.
One of my biggest concerns is the purification of the electrolytic solution. How is it normally done in industry? Should I use some special filter (e.g., activated carbon filter) and pump the solution into a purification station? I really appreciate your comments on this issue.
Another concern is about the rectifier. How did you guys choose the rectifier while you are considering building up a production line? My application needs to have a high current density. Considering that the surface area of the carbon fiber is large, the required current output from the rectifier is as well. I checked some info. of rectifier on internet. It seems that the voltage range is kinda low but the current range is very high. How do they make that happen? Does that mean the loading resistance must be extremely low in order to get a high current output?
Thanks for your attention. I am looking forward to your help.
Jim Spies
electronics mfgr - Rochester, New York
---
"Electroplating Engineering Handbook"
by Larry Durney
from Abe Books
or

Affil. Link
Your purchases make finishing.com possible
2004
A. Filtration is quite standardized in the plating industry ... I don't mean that there aren't many ways to do it, rather that many ways to do it are commercialized and well established. One of the early steps is selecting a proprietary plating solution because, based on the brightener system selected (if any), the carbon filtration regimen may vary. Often you can just do continuous carbon filtration with either a charcoal depth-wound filter cartridge for cartridge style filters, or an auxiliary bag of activated carbon for plate style filters. But it may be that the nickel solution requires off-line batch filtration for removal of organic breakdown products. You may also want a "slurry tank" to make up a solution of filter aid.
Nickel plating rectifiers usually range from about 9 to 18 volts, and the current ranges from say 30 to 50 ASF. The way to look at it, though, is that the current required is 30 to 50 ASF and the bath resistivity is such that 9 to 18 volts will usually be required depending on the anode to cathode spacing.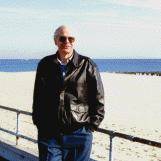 Ted Mooney
, P.E.
Striving to live Aloha
finishing.com - Pine Beach, New Jersey
---
2004
Q. Hi,Ted,
Thanks for your replying. I really appreciate it. I wonder if I can ask you some more questions related to that.
1). When you said off-line filtering, you mean pumping the solution through some filters to a purification tank and conduct treatment (i.e., hydrogen peroxide treatment)?
2). The slurry tank means adding Nickel carbonate to the purification tank?
3). What type of electrolytic solution you would recommend for my application? My project is mainly to plate a ductile nickel coating on the carbon fiber in order to improve the electrical conductivity. Meanwhile, the plating should be ductile enough in case it will peel off during the manufacturing (i.e., mixing with polymer matrix and extrusion). I am planning to use Watts or sulfamate solution. Could you please kindly comment on that?
4). As to my understanding, a very high current might be helpful for improving the ductility of the coating. How do you think about it?
Thanks and I am sorry for bothering you with so many questions. But I really wish I can get kind help from you.
Regards,
Jim Spies
[returning]
electronics mfgr - Rochester, New York
---
2004
A. 1. Exactly. Depending on the nickel process selected, some organic contaminants will not respond to continuous filtration with or without activated carbon, and will require an off-line treatment tank for hydrogen peroxide treatment, treatment at close to boiling temperature, and/or large quantities of activated carbon mixed into the solution (you don't want to ever put activated carbon directly into the plating tank itself because you won't be able to easily get it all out).
2. The usual function of the slurry tank is a place to mix up filter aid for preloading the filters with filter aid. There are other threads on line here offering some other ideas for raising the pH besides through the use of nickel carbonate.
3. Each bath has its applications, and its proponents for overlapping circumstances, but I think most people would suggest nickel sulfamate if you are seeking ductile plating and bright nickel is not required.
4. I don't think I agree with that one.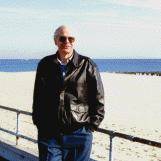 Ted Mooney
, P.E.
Striving to live Aloha
finishing.com - Pine Beach, New Jersey
---
CVD Nickel Coating
March 1, 2010
ACRONYMS:
CVD = Chemical Vapor Deposition
A. I just ran across this thread while doing some research. One thing to consider is CVD nickel coating process for carbon fibers, which is inherently better than typical plating processes. Just another option for your company to consider.
Matt Pettit
- Heber City, Utah
---
November 2013
Thanks Mark. I think we'll agree that one thing can be "better" than another thing only in the context of better fulfilling a specific list of requirements or parameters. I'm not as familiar with nickel coating carbon fibers as you are, so I'd appreciate if you can tell us what requirements or parameters CVD is "inherently better" at. Thanks.
Regards,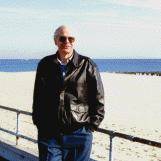 Ted Mooney
, P.E.
Striving to live Aloha
finishing.com - Pine Beach, New Jersey
---
August 7, 2010
Q. My company is trying to nickel plate carbon fiber in a reel to reel strip line. The carbon fiber is a wire form and it needs about 45% nickel per foot. I tried to do this using a standard nickel sulfamate bath in two 7 foot cells but I could not get any plate on it. What do I need to do to make this happen?
John Mathews
plating shop employee - Connecticut
---
"Electroless Plating"
by Mallory & Hajdu
from Abe Books
or

Affil. Link
Your purchases make finishing.com possible
August 13, 2010
A. I never electroplated carbon fibers, so I checked the US patent office for the latest procedures. There is one for carbon filament; it involves the use of coupling agent, metallization procedure, electroless plate, then electroplate resulting to higher adhesion characteristic.

Good luck,
Hamilton M Solidum
- Mays Landing, New Jersey
---
January 21, 2013
A. Why Electrolytic Nickel? High Phosphorous Electroless Nickel does a perfect job on Composites.
Wim van Soest
- Toronto, Ontario, Canada
---
November 11, 2013
A. Nickel electroplating on carbon or graphite fiber is relatively easy. Plating single or multiple rows of carbon or graphite are done in a standard nickel bath. I was involved in this process in the early 80's and we manufactured continuous and chopped fiber for the aerospace and electronics industries. A patent search should turn up all you need to know. (Plating with copper is a completely different animal entirely!)
Bill Bardin
- Shelton, Connecticut, USA
---
---
Electroless nickel plating on carbon fibers
July 14, 2014
Q. We are developing a composite material. For that we need to do electroless nickel plating on the chopped carbon fiber. We tried to do it, but the coating was not uniform. We sensitised carbon fibers in SnCl2 (12 g/l) and then activated in PdCl2 (0.1 g/l).
Bath composition was--
Sodium hypophosphite--25 g/l
Tri sodium citrate--50 g/l
Nickel sulphate--30 g/l
pH was maintained--7 to 8
carbon fiber quantity for plating--1.5 gm

Please tell me what should I do to achieve uniform coating of Nickel on chopped carbon fibers.
Chopped carbon fiber (PAN) has 3 mm length and 6 micron diameter.
Ramesh Gondil
- Pune, Maharashtra, India
---
July 2014
A. Hi Ramesh. I don't know if you are hand making your own chemistry because you feel it is better, or just because you are not from the plating industry and didn't realize the commercial availability of proven proprietary sensitizing, activating, and electroless nickel processes. Often these proprietaries contain small amounts of activators, complexors, stabilizers, etc. that were painstakingly developed over the years and are not well covered in the plating literature. Unless you have a good reason not to consider proprietaries, I think you should. Good luck.
Regards,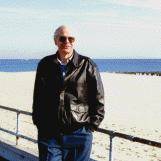 Ted Mooney
, P.E.
Striving to live Aloha
finishing.com - Pine Beach, New Jersey
---
July 17, 2014
Q. Actually I am a student and we are doing research project on Carbon fiber reinforced Aluminum metal matrix composite. There is no wetting of carbon fibers into aluminum, so we have to coat them. We are getting Nickel coating on it but it's not uniform.
I am from mechanical Engrg. background, please tell me which chemicals should I use for plating carbon fibers.
Ramesh Gondil
[returning]
- Pune, Maharashtra, India
---
"Chemical (Electroless) Nickel Plating"
by G. G. Gawrilov
from Abe Books
or

Affil. Link
Your purchases make finishing.com possible
July 2014
A. Hello again cousin. According to the MFSA "Quality Metal Finishing Guide" for Electroless Nickel Plating, the causes of skip plating and poor coverage are:
a). Improper cleaning, b). Improper activating, c). Improper rinsing, d). Metallic contamination, e). Organic contamination, or f). Too much air agitation.

I am going to guess that this wasn't much help, but unfortunately it's doubtful that myself or other readers can improve upon it in the abstract. One solution to your problem is to become an electroless nickel plating expert yourself by studying the books on the subject and acquiring a great deal of experience. We'll be pleased to stand by, ready to offer more targeted help as you learn and as you present additional data ... but another route is to buy a proprietary electroless nickel plating system and get help from its vendor.
If your goal is not to become an electroless nickel plating expert, but to just quickly do the plating right so you can move on to making your aluminum matrix composite, a proprietary plating process is definitely the way to go. You will find several suppliers of the whole sensitize - activate - electroless nickel plate - post treat process in your area.

Best of luck.
Regards,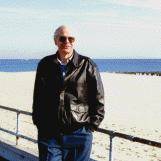 Ted Mooney
, P.E.
Striving to live Aloha
finishing.com - Pine Beach, New Jersey
---
---
May 27, 2015
Q. / RFQ: We are in need of carbon plates infused with nickel. Does anyone know of a company that currently manufactures such metal?
David Chambers
- Houston, Texas USA
---
June 12, 2015
A. To plate onto carbon fiber is the same as plating on plastics. We are doing this kind of plating daily. To do so, you need to make the surface rough first, than try the process of electroless copper or electroless nickel strike; the last is to coat the nickel layer by conventional electrolytic nickel plating / high phos EN nickel / sulfamate nickel.
Weilong Tang
- Toronto, Ontario, Canada
---
June 12, 2015
A. I am sorry, gave the wrong answer. For those kind of metals, please try Rio Tinto or China Minerals and Metals.
Weilong Tang
[returning]
- Toronto, Ontario, Canada
---
January 18, 2016
A. You can increase the voltage and amperage by combining metal with copper as your fist coating. As long as the coating is well covered. If not well covered your metals will oxidise. You can do 25/75 to 75/25 well covered.
Mickel R. Plaud
- Skokie, Illinois