Where the world gathers for
plating, anodizing, & finishing Q&As since 1989
-----
Troubleshooting granular appearance of powder coated articles
2001
Q. We are the manufacturer of ductile iron pipes in Indonesia. Recently, we received a number of inquiries asking for items such as MS. Rilson Coated Mechanical Coupling, Rilson Coated Flange Adaptor, etc.
Could you please provide us some information regarding such kind of coating? Is it for corrosion protection?
Thank you.
Regards,
Dewi Salim
PT. Growth Pamindo - Medan, Indonesia
---
2001
A. In regard to the name Rilson I believe it should be "RILSAN" which is a NYLON 11 coating normally electrostatically applied for heavy items. A fluidised bed can be used. The Rilsan powder is made in France by ATOchem and they have agents all over the world including Australia.
Good luck,
J.van der Pol
- Brisbane, AUSTRALIA
---
---
Coating to address galvanic compatibility issue
2003
Q. I am in the wireless telecom industry and we are currently running into galvanic compatibility issues in the salt fog chamber. The two materials are trimetal plated brass connectors on 6061-T6 Aluminum housing. This product will be deployed in one of the most severe environments in the world, the coastal area of Columbia. We currently are experiencing other corrosion issues with different products there. I have a general understanding of the galvanic problem between the two materials. They are at different ends on the galvanic table (if you divide the table into 5 groups, these two are groups 2 and 4 at best).
Without changing the materials, my questions are:
1. Could I reduce/slow down the galvanic reaction between these materials by plating/finishing the aluminum before painting? Maybe Clear Iridite Chromate Conversion? (I am not able to Anodize because I need to maintain a conductive surface for the connector face)
2. Currently we are using a 3-step paint process for our outdoor products. Industrial wash primer, Epoxy Primer, Top Coat (Polane B). Would a textured Powder Coat be a better alternative?
Thanks in advance,
Leo Gubenko
- Addison, Illinois, USA
---
2003
A. Dear Mr Leo,
If you are painting, then isn't conductivity still an issue or are you selectively painting? I would recommend that you E-Coat the Aluminium housing instead of choosing to paint. Have you tried Electroless Nickel on the housing for a comparison of galvanic corrosion? Its my guess that it may eliminate GC completely.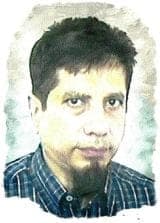 Khozem Vahaanwala
Saify Ind

Bengaluru, Karnataka, India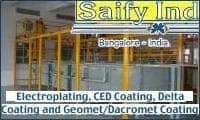 ---
2003
Q. Dear Mr. Vahanwala,
Thanks for your reply. We are currently painting the unit after it has been assembled with the connectors on the housing. Nickel plating the housing is not an option because there is an inherent IM problem with Nickel in RF products. What did you mean by E-Coat?
Thanks,
Leo Gubenko
[returning]
- Addison, Illinois, USA
---
2003
A. I would recommend you to use a conversion treatment of the aluminium 6061 T6 like e.g. yellow Alodine 1200 S. This treatment will barely harm your electrical conductivity. As a top coating for improved lifetime, I would either paint with powder or Rilsan (Polyamide 6.6). This will give you a perfect product for outdoor applications.
Niels Broholm
- Hilleroed, Denmark
---
2003
A. Sorry about the long gap in reverting. As Nickel over aluminum includes a copper plating, your RF may no longer be an issue.
However the chromating option will also work. E-Coat meant CED painting.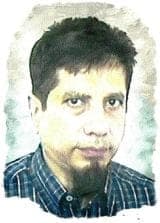 Khozem Vahaanwala
Saify Ind

Bengaluru, Karnataka, India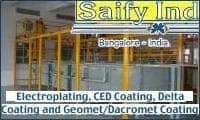 ---
A. Hi. E-coat or CED painting is the application of paint via a process where it is electrochemically deposited sort of like electroplating. However, because the paint is insulating after the electrochemical conversion, it covers evenly with no missed spots, theoretically no pinholes, and no concern about Faraday Cage effects. All automobiles these days are e-coated before the finish painting as a corrosion proofing step. E-coating is compatible with other coatings, so chromating followed by e-coating followed by the polyamide powder coating which Niels suggests should comprise a robust system.
Regards,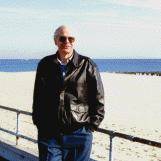 Ted Mooney
, P.E.
Striving to live Aloha
finishing.com - Pine Beach, New Jersey
---
---
Multiple threads were merged: please forgive repetition, chronology errors, or disrespect towards other postings [they weren't on the same page] :-)
---
---
Rilsan coating resistance in Salt Water
2003
Q. I am a resident Engineer working on a Ocean Outfall in the Middle East. The Contractor has proposed using steel couplings with a complete hot-applied Rilsan corrosion coating.
How will the Rilsan stand up in Salt Water?
Where has it been used in this environment?
Any papers on it? Any Comments?
Thanks.
Thomas W. Burke
Waste Water - Penrose, , Colorado
---
2003
A. Rilsan is commonly used as isolation coating on plating racks. It is very resistant to chemical attack in strong acids and alkalines. Chromic acid attacks Rilsan though. From this, I would predict that as a coating it would be highly resistant. The drawback is that it is rather brittle. The coating may crack.
Mark Camilleri
- Malta
---
2003
A. RILSAN Fine Powder, an ATOFINA Chemicals, Inc. trade name, is used as a corrosion protective coating for couplings, fittings, and pipe for both potable and sea water. It has more than 25 years of use in these environments. See AWWA Standard C224-01 for its application and NSF-61 for listing of approved coatings.
Jerry Petersheim
- Philadelphia, Pennsylvania
---
2003
A. Rilsan is a thermoplastic coating based on polyamide 11. Since more than 20 years ago, it has been used in the handling of water, waste water and sea water. For instance, it has been used to protect the piping system of cooling system in cruise built in the Netherlands.
Danny Foong
- Paris, France
---
---
Granular appearance of powder coated articles
2004
Q. FIRST, I WANT TO THANK YOU ABOUT THESE GREAT EFFORTS IN THIS SITE. I WOULD LIKE TO ASK WHAT IS THE SUBSTANCE WHICH CAUSES THE ELECTROSTATIC POWDER TO GIVE GRANULAR APPEARANCE ON ARTICLES?
WITH REGARDS
Heba Mohamed Abd el Reheem
chemist - Nasr-City, Cairo, Egypt
---
2004
A. First off, is it a problem that you are having, or just a question about the makeup of powder paint? There is a common problem with powder paints, called "seeding", that can cause a granular effect. It happens towards the end of the manufacturing process when the equipment is hot from running, and the paint actually starts to cure in the machine producing little grains of partially cured paint that show up quite well when applied to a smooth surface. You will usually find it in the last couple of boxes of the batch. The manufacturer will usually replace the 'seedy' paint -- you get to deal with the rejects though. I hope this is the information you were looking for.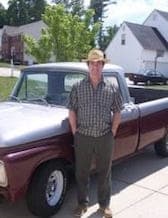 Sheldon Taylor
supply chain electronics
Wake Forest, North Carolina
---
2004
Q. Thanks to Mr.Sheldon Taylor for your reply. But I mean there is a certain substance we add it to electrostatic powder to give a granular appearance with the colour of this powder on articles > what is the name of this chemical substance?
With regards for all who love peace and hate war.
Heba Mohamed Abd el Reheem
chemist - Nasr-City, Cairo, Egypt
---
2004
A. Dear Sirs,
Try Polyamide 11 - Nylon. Contact your local agent for more info and samples.
Terry Hickling
Birmingham, United Kingdom
---
---
Pin holes using a nylon powder paint in a fluidized bed
2007
Q. Trying to help our customer with a low volume job, we are a powder and teflon facility and have never messed with a Fluidized bed set up before. The parts are small and are clean and Iron Phosphated we have heated them up to 250 degrees before dipping them and cured them for 15 min@ 350 any ideas would be greatly appreciated.
Paul Unterstein
Quality Manager - Jackson, Tennessee, U.S.A.
---
2007
A. Nylon would cover a fairly large range of powders, so I am not sure if my answer will work for you but you can give it a shot. We have done polyamide coating brand name Rilsan from Arkema very successfully. We preheat the product to a temperature where there is no requirement to reheat the coating at all. It cures by its own heat content. Each product requires its own settings but once that has been done the results are repeatable. The coating in our case is 250 to 300 microns DFT. Best of luck.
Gurvin Singh
Mohali, Punjab, India
---
---
Best coating for butterfly valves?
November 12, 2009
Q. I am a basic manufacturer of Ind valves. At present we are going to produce extraordinary quality butterfly valves. These processes are under completion. Now we want to know what will be more beneficial to us for paint or coating of metal (cast iron or cast steel) valves. According to our knowledge there are some paints in water base colour or epoxy or enamels. Exactly we want to know what is the electroless process and what is the meaning of Halar coating. You are all requested to familiarize us with those.
Kaushal R Shah Kaushal
Director - India
---
December 8, 2009
A. What kind of coating are you looking for?

Is it for the exterior body protection or is this coating for the Wear & Corrosion Resistance of valve components?

In case it is for wear and corrosion resistance, I would recommend Tungsten Carbide coatings. These are sprayed by either HVOF or Detonation spray process.

The selection of coating is also dependent on the medium in contact of valves.
Amit Kudva
- Navi Mumbai, Maharashtra, India
---
December 22, 2009
A. Hello Mr.Kaushal R Shah Kaushal,

Better go for Rilsan powder coating.
This is almost similar to powder coating. This type of coating will give better performance on valves.
Up to my knowledge this cost is slightly high ... and base preparation is a must (blasting or phosphating)
Kannan Boopathi
- Salem,Tamil Nadu, India
---
December 22, 2009

Thanks, Kannan. Although the word Rilsan is sometimes used a bit generically, Rilsan® is actually a trade name of Arkema for a series of different polyamide thermoplastic coatings, including PA11 nylon coatings. I think you are probably suggesting PA11 / Nylon 11 coatings.
Hi, Kaushal. Halar® is a Solvay trade name for fluoropolymer coatings. Your exact requirements aren't fully clear to me, but fluoropolymer coatings are similar to Teflon in exhibiting exceptional chemical resistance. As far as a know, heavy thermoplastic powder coatings are applied by immersion in a fluidized bed rather than by electrostatic spray, as that is the only way that I have seen them applied. I am not really an expert in these subjects, but am just trying to steer the discussion towards the technical aspects and away from brand names because we try to avoid that (why?). Good luck.
Regards,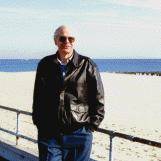 Ted Mooney
, P.E.
Striving to live Aloha
finishing.com - Pine Beach, New Jersey
---
---
Thermoplastic powder coating - Polyolefin Vs Polyamide PA11
April 20, 2020
Q. Hi,

We are using large quantities of Thermoplastic powder applied by electrostatic spray method. We use Polyolefin grade powders for getting good external UV stability & corrosion protection.

Need to understand whether we can use Polyamide PA 11 grade powders (electrostatic) as a replacement for polyolefin grade powders? Please guide with the advantages and expected issues.

How extensively is PA 11 used in powder coating industries for external application? Thanks in advance.
Sellappan Thiagarajan
- Dubai, United Arab Emirates
adv.: