Where the world gathers for
plating, anodizing, & finishing Q&As since 1989
-----
Rust Inhibitors before powder coating? Does it work?
2004
Concerning Powder Coating: Has there been a successful powder coating going over a polymerized base coat, that has no silicones in it? To fill you in a little on the situation I am in. I have a customer that has bolts that he is powder coating and by the time he goes to powder coat (3 days after he has cleaned the bolts) they are rusty. We sell a rust inhibitor that he wants to test. I just wanted to know if anyone has attempted anything like this. If so, got any tips?
Thank you,
Brandon Showers
Mfgr of sealers/rust inhibitors - Kirkland, Washington, USA
---
2004
Hi Brandon,
Powder coating is an electrostatic process where powder is charged electrostatically and the components are earthed. The charged powder gets deposited on the components. Any organic non conductive coating will insulate the component and the powder will not deposit. Further the thermal properties of earlier coating will produce their effect while baking the powder at 180 degree C.
After cleaning i.e., removing any prefinish, phosphatise the components and keep in moisture free atmosphere. The phosphate coating will improve bonding and further corrosion.
Prabhakar Gupta
- Kanpur, U.P., India
---
2004
"He wants to test" is the magic phrase. The powder will only adhere to what it is applied to. If he sprays something onto the bolt, the paint is basically sticking to what he sprayed on the bolt, if that substance doesn't have any adhesive integrity, the powder will come right off.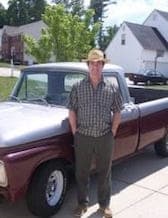 Sheldon Taylor
supply chain electronics
Wake Forest, North Carolina
---
2004
Many powder coaters use VCI (volatile corrosion inhibitors) to protect their metals prior to and after powder coating. VCI provides a non-discernable protective molecular layer on the metal surface. It does not have to be removed for further processing of the metal.
Scott Kotvis
- Alsip, Illinois, USA