Where the world gathers for
plating, anodizing, & finishing Q&As since 1989
-----
Can't remove old plastic protection film from stainless steel
Q. I want to remove plastic film on aluminium panels film on the panels almost 5 to 7 years. Now it is very difficult to remove plastic protection film.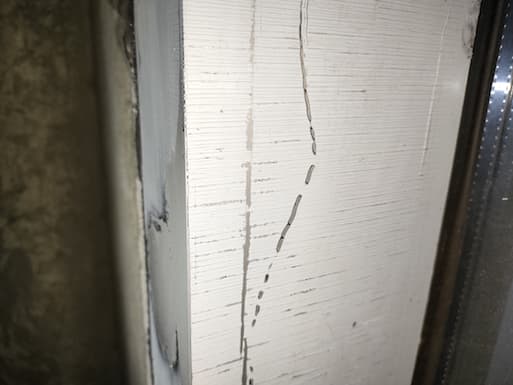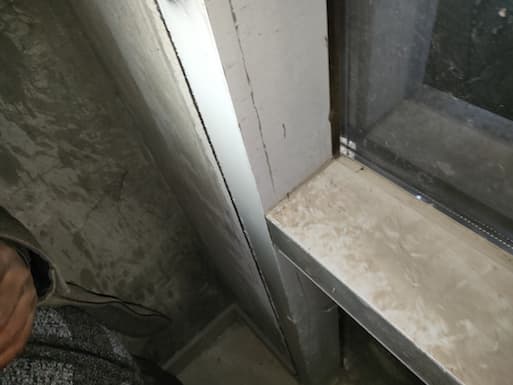 Please how help me, how can I remove it when I want to remove it. become small pieces my side is big that's why I don't understand how can I remove protection film; please help me.
Thanks
Saleem Khan
Shop - Pakistan
December 23, 2021
A. I had an old Craftsman aluminum front plate from a table saw that never had the protective film removed. After decades, it had hardened and bonded to the plate. I tried polish remover, rubbing alcohol, mineral spirits and others with no luck. Finally, I removed the plate and soaked it face down in gasoline and after a few hours, the plastic started falling off. No damage to the sign or the Craftsman painted name or instructions on it.
Jack Clay
- Powell Ohio
January 3, 2022
A. Thanks Jack.

But Saleem and other readers must always keep in mind the extreme flammability of gasoline!
Luck & Regards,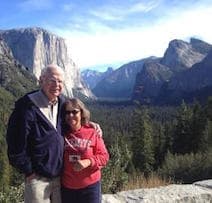 Ted Mooney
, P.E. RET
Striving to live Aloha
finishing.com - Pine Beach, New Jersey
A. Use a hair dryer [affil link] with patience.
rob eisenstat
house owner - new suffolk, New York
August 15, 2023
---
---
↓ Closely related postings, oldest first ↓
---
---
Q. I manufacture stainless steel tanks and we stored some tanks with the protective plastic film still attached. My problem is that the film is now very difficult to remove and we are having to use a steam cleaner [affil link] which is time consuming. Is there an alternative which would not damage the brushed finish?
Charles Sargent
Custom made stainless steel products - Valletta, Malta
2004
A. I have never heard of this problem but I think you should look into Dry ice blasting. This is a fast effective easy of removing adhesives or other problem substances from any surface.
Jon English
- London, Ontario, Canada
2004
Q. I would be very interested to find a solution for this problem as well. We stored some stainless sheets in our warehouse for a year or so and are now trying to scrape off the protective covering; it's quite a chore. A way to help get the plastic off easier would be great. Thanks!
Jeremy Vogan
- New Orleans, Louisiana
2004
---
---
Q. Is there an easy way to remove the plastic covering on sheet copper without damaging the finish? The copper was stored outside through several summers and the plastic has really "baked" onto the copper. I've tried some solvents (MEK / methyl ethyl ketone), De-Solv-It [affil link], and trying to carefully scrape it off without much luck.
Darren Kimzey
- Joplin, Missouri
2006
---
---
Q. The fireplace doors in our home (installed by the previous owner) still have the protective plastic coating on the brass, which was used by the manufacturer/shipper to protect the metal during shipping and installation. The previous owner did not remove this coating upon installation and now after many fires, it is difficult to remove. What can be used to remove the coating without harming the brass?
Kay Oster
homeowner - Bloomington, Illinois
2007
---
---

Apparently from reading the questions listed above I would presume that there is not a cost effective technique to accomplish this task -- I find that hard to believe.
Graham Halston
general contractor - Colfax, California
April 20, 2010

Hi, Graham. Topic 25827 has lots more ideas for you, as well as the rest of this page. But I think the issue is that there are many types of plastic films, many substrates, many adhesives sometimes used in addition to the plastic, lots of different exposure conditions, and once size seems not to fit all. Good luck.
Regards,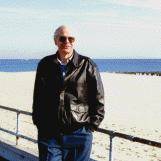 Ted Mooney
, P.E.
Striving to live Aloha
finishing.com - Pine Beach, New Jersey
A. I bought a stainless steel dual-fuel range for my wife for about half the price of a new model. Someone had purchased it years earlier and never peeled off the protective plastic and never installed it. I was really frustrated trying to remove the plastic bit by bit scraping with my fingernail, until I discovered a great method.

I started to use my fingernail in the center of a patch of plastic instead of the edge. It turned a brighter shade of white. At first I thought I might have just scratched the surface but then realized that scraping on the plastic actually broke it free underneath. Once you see the bright white appear, you can work it all the way to an edge.

My wife saw what I was doing and grabbed a plastic cooking spoon that worked much better than a fingernail. Do not use it to try to scrape like a putty knife from the edges, use it to scrape the plastic from the center, while working to the edges. This stretches the film slightly and breaks its bond at the surface of the metal. Once you turn everything bright white, you can peel the sheet off in one piece.

I still have to deal with the adhesive residue that is left behind, but after reading about the methods others have written about in the thread that Ted linked to above, I don't think that will be a problem.

Phil Rinella
- Lock Haven, Pennsylvania
December 26, 2012
A. I figured out if you apply mineral spirits with a paint brush, and let set in the sun, the mineral spirits migrates under the white film and makes the film release and crinkle up. Allow a day or two
Jason Krauss
- Blanchester ohio USA
September 4, 2014
A. Hi
I'm sorry about my poor language because it's not my native language. By the way I'd like to share my experience. In our hospital there's stainless steel covered by protective plastic; the contractor didn't remove the plastic and it went many years even becoming solid and not able to be removed.
I used paint remover (in jelly form not liquid) it worked very well.
All you have to do is cover the old plastic with paint remover gel and keep it 20 minutes; after that, peel off with any tool.
Don't forget to wear gloves because it's so hot and burns skin.
Saleh Alzahrani
- Mekkah,Saudi Arabia
February 18, 2017

I had the same problem on stainless steel tray. Could only get fingernail chips off at a time. I used the viscous paint remover gel and a plastic scraper. It worked wonderfully! Only issue is that I needed a second round as the chemicals didn't soak into all parts of the film equally. Thanks for the tip.
Aaron Godshall
- Maitland, Florida USA
August 30, 2017
A. I just installed a vent hood in my kitchen.
The chimney covers are stainless steel and came with a blue protective film. The first one peeled off the way it was supposed and about 2/3 of the second one did the same. The remaining third was like peeling off sunburned skin. But harder.

I tried several options, but the one that worked was heat. Heating the backside of the steel softened the adhesive and restored elasticity to the film. Heat and peel. Heat and peel. There was considerable adhesive left on the metal that Goof-Off didn't remove. Neither did white vinegar [affil link]. Olive oil worked in the end. Rub it on generously, let it sit for 15-20 minutes (oil doesn't dry) and wash off with Dawn. Repeat if necessary.
Terry Handyman
- Placerville California
August 24, 2020
A. Windex commercial line [affil link] may work since the product is made with ammonia [affil link]. Lift a portion of the vinyl or plastic and put a cloth or paper towel soaked with the Windex rolled up against the vinyl/plastic and the item. Pull up on the vinyl/plastic and continue the process.
Kasey Lujan
- Dana Point California
January 2, 2021
A. I had this problem with some stainless pressed hub caps. They had been pressed into shape with the blue covering on them. Trying to remove the coating took a long time on the first one. Then I tried some fine aluminium mesh. Removed in seconds with no scratches.
It would seem that with the heat from your hands and trying to remove the film makes it worse. With the mesh, incredibly easy.
Hope this helps!
Paul Fitzpatrick
- Tunbridge Wells England
January 20, 2021
----
Ed. note: If you're not weary yet, letter 25827 addresses pretty much the same topic :-)