Not a lecture hall but a roundtable with a seat for you!
60,000 topics spanning 36 years. Education, Aloha, & Fun
topic 30106
Zinc plating thickness vs. salt spray resistance
Current question and answers:
January 6, 2021
Q. Hi to all,

I am Gopinath working as a head of quality dept. in metal shop field. We are making wire mesh cable tray with mild steel base and finish of electro zinc plating Fe/Zn12. It is complete alkaline base zinc plating, blue passivation (Trivalent).

After complete electro zinc plating finishing we did Salt spray on samples for test 550 hrs as per ASTM B117 [affil. link to spec at Techstreet] . Here our question is: sample passed 550 hrs SST without any white rust or red rust; only observed black stain marks on the sample.
We have checked mass of zinc coating of the sample the result is 15 microns. How did this material pass SST at 550 hrs sample have only 15 microns?
Our sample is 4.5mm dia wiremesh
GOPINATH HARICHANDRAN
- THANE maharastra, India
---
---
---
Previous closely related Q&A's starting in:
2004
Q. I work for a leading auto component manufacturer.
In one of the components, my customer wants a minimum of 120 hours of salt spray before appearance of red rust.
My designer has specified 13 microns thick zinc plating with blue chromate passivation. Will this plating specification meet the customer's requirement of salt spray test.
V.Chandrasekhar
automotive component - Bangalore, Karnataka, India
---
2007
Q. Hello,
What is the color that is most acceptable for trivalent thick passivation and that which will give the best corrosion resistance (at least 96 hours to white corrosion)?
This question arises since different company standards give different colors like Silvery color with yellowish iridescence, Silvery with greenish pink, etc. Some standards accept any iridescent color. Anyone to clarify on this?
Thanks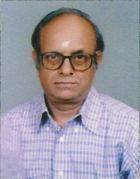 Subramanian Ramajayam
consultant - Bangalore, India
---
January 23, 2008
Q. How much plating thickness is required for Zinc Trivalent plating to withstand 150 hrs of salt spray testing.
Atul Pardeshi
buyer - Pune, Maharashtra, India
---
---
June 23, 2014
Q. Hello sir,

How much salt spray test hours for zinc blue plating material [min]? Any standard available?
shanmuka shanmuka
- bangalore karnataka, india
---
---
November 24, 2014
Q. Dear,
How many microns is required for 96 hours salt spray test.
Thanks
Rizwan Aslam
trading - Riyadh ksa
---
November 29, 2014
-- this entry appended to this thread by editor in lieu of spawning a duplicative thread
Q. How to calculate salt spray test vs. life in plating?
Suppose salt spray life is 48 hours to white rust and 96 hours to red rust, then --
What is life in outer atmosphere and how to calculate?
Alakh Ahlawat
Eletroplating - Rohtak Haryana Inida
---
January 24, 2015
Q. Sir,

I need a plating on a low carbon steel, where the weather is extremely salty.
What plating do you suggest? My client needs surface to be look like silver aesthetically.
Mr. Ravi Sharma
pattern & engg. Works - Mumbai, Maharashtra, India
---
---
February 14, 2015
Time until white corrosion appears 1.5 weeks and time until base metal corrosion appears 4 weeks. It can be possible for trivalent yellow passivation in electroplating? If it's possible please tell us the required plating thickness.
Gopi RAJA
- TAMILNADU,INDIA
---
---
July 15, 2015
Q. I am working with Earth equipment company.

Continuously we are facing an issue of SST failure, During the analysis part will be verified by different labs and both the labs showing testing parameters are the same but results are different.

Need support in details for verifying testing parameters and anything.
sameer Kale
- pune,panjab,india
---
---
September 27, 2015
Q. Dear sir,

We have Zn plated screws with black trivalent passivation; but it quickly formed white rust in our product; part tightening with screw driver; it failed SST within 60 hours for white rust as against the spec of 96 hours; kindly give suggest on this issue.
jaganathan Mani
- bangalore,karnataka, india
---
---
October 27, 2015
Q. Is there any relation between ED thickness and salt spray time? I mean the more thickness the longer salt spray time?
For passing 1000 hours salt spray without red rust what is your suggestion for the thickness of ED process?
Hadi EK
- Esfahan, Iran
---
---
Will 8 µm Zinc Plate pass 96 hour salt spray?
December 29, 2015
Q. Will 8 microns of zinc plating, with a clear trivalent chromate, pass a 96 hour salt spray?
Salt spray requirement is no red corrosion of steel base metal.
Salt spray test is 5% neutral salt spray per ASTM B117 [affil. link to spec at Techstreet] .
Rade Savija
- Lakehurst, New Jersey
---
---
January 27, 2016
Q. What would be the plate thickness required for zinc plating with clear passivation of IS 2062, grade B block to achieve a salt spray life of 120 hrs. white rust?
Amit Satardekar
- Mumbai,Maharashtra, India
---
(you are on the 1st page) Next page >
---