World's #1 on-line resource since 1989
•
-----
Inexpensive black electroplated finish?
Current question:
May 16, 2021
RFQ: Would you recommend one of the Matte Black electroplating suppliers? Thank You.
Daniel Taner
- ALBANY New York
---
May 2021
A. Hi Daniel. Sorry, we don't recommend suppliers in this forum (why?), but if you explain your application we can help you figure out exactly what finish you need to look for considering the material of the substrate, the environmental conditions, the heat limitations on many finishes, cost, production volume, whether line-of-sight application methods are good enough, galvanic compatibility, etc.
For steel components black oxide treatment and zinc plating with black chromate are probably the two cheapest, but black oxide has no corrosion resistance and zinc plating doesn't have much.
Luck & Regards,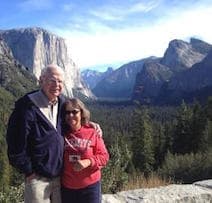 Ted Mooney
, P.E. RET
Aloha -- an idea worth spreading
finishing.com - Pine Beach, New Jersey

---
---
---
Closely related Q&A's, oldest first:
1999
Q. I have several dozen 1/2" diameter bolts, washers, and nuts that I would like to have 'plated' black. These are the type that one would buy at a typical Home Depot hardware store. I am not sure of the exact type of electro-plating that these have, I think it might be nickel-cadmium (please correct me if I am wrong). Knowing how expensive it is to have these plated 'black oxide' by a professional company, I was wondering if someone could recommend a relatively inexpensive way that I could do this at my home. Is there any type of home electro-plating electrolyte I can purchase that will plate a blackish color directly on top of the existing finish? Or must the nickel-cadmium finish be first removed? I have a 20 amp 12 VDC power supply at my disposal.
greg a
[last name deleted for privacy by Editor]
- san diego, California
---
1999
A. Hi Greg. You might be better economically served by going to a specialty hardware supplier and buying the fasteners you need with the black oxide finish already on them. They will not be expensive. The problem is that such parts are either plated or black oxided in bulk (by the thousands), adding very little to the cost of the fastener at time of manufacture; but it is labor intensive (and consequently quite costly) to finish them a few at a time on a rework basis regardless of the specific finish desired.
It is highly unlikely that the original finish is nickel-cadmium, as that is usually reserved for very expensive specialty aircraft components; fasteners from Home Depot are almost surely just zinc plated and chromated.
If you want to do something yourself, I'd lightly sand them to remove most of the chromate, then paint the exposed surfaces black. I think they'll look good. Acid removal and/or plating can cause hydrogen embrittlement; we'd need to know the grade of bolt and application to say much more. Best of luck.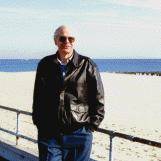 Ted Mooney
, P.E.
Striving to live Aloha
finishing.com - Pine Beach, New Jersey
---
October 10, 2010
Hi. I have the same sort of questions as Greg. I guess since you do not sell a kit to do this, you did not want to take more than 60 seconds to write a reply. Maybe I am wrong, but you would have been the right person it seems to figure out HOW to do this instead of why not to do this. Any jerk can spray paint their bolts. When we take pride in our engines on motorcycles and cars, building the engines ourselves, the reply you gave sounds like a cop out.

I have gone through so many cars and this one, I wanted to plate the bolts to give a cleaner appearance. I even bought brand new ones from Honda to get plated.

I guess you are right though, if it is hard to do, and I cannot do it perfectly the first time, why even try.
Peter schmitt
- orlando, California us
---
October 10, 2010

Hi, Peter.

Please ask your own question rather than bitching that the answer to someone else's question didn't answer yours. You're assuming that Greg had the same desires as you do, but I doubt he did -- based on his concern about "how expensive it is", that he believes they are cheap Home Depot class bolts (certainly not automotive quality), and that he did not complain about the answer). I tried to both answer Greg's question of why it was expensive by explaining the special handling involved, whereas when things manufactured in bulk they are inexpensive,; and I told him that specialty fastener stores will have what he wants inexpensively. You're insulting me for answering his questions rather than the ones you have in mind :-)
We also advised Greg (as he asked), that the plating on Home Depot bolts was zinc not nickel cadmium. Had he come back and asked how to remove zinc plating and do black oxide as a hobby, we'd have pointed him to the dozens of threads on this site covering the removal of zinc plating, which is easily (but somewhat dangerously done) by immersion in muriatic acid, and then said that it is possible (but dangerous) to do hot black oxide of the bolts on a stove top --- which is also discussed at length on this site.
Please skip the ad hominem attacks. They make websites sour places to visit; we've been on line since 1989 and credit our longevity primarily to readers appreciating civility; and it just wastes the readers' time to go on about some "kit" that I don't have and that you say you don't want :-)
If someone can't get hands-on instruction, it takes some reading to learn how to do this kind of stuff. Trial-and-error is fine towards learning how to do it "perfect", but trial and error isn't a good approach to safety. I know experienced people terribly burned by black oxide, and also know of at least one killed by it. Perhaps it's you rather than me who should commit to investing "more than 60 seconds" on your problem. Good luck.
Regards,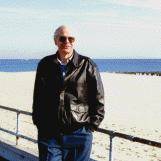 Ted Mooney
, P.E.
Striving to live Aloha
finishing.com - Pine Beach, New Jersey
---
---
September 24, 2012
Q. Looking for an inexpensive "plating/coating" to achieve a semi gloss or matte black finish. We have frame stands made from 1" mild steel tubing. And also boxes of G90 sheet metal (like a shoe box with no lid).
Application is outdoor exposure.
Customer wants a black aesthetic having basic durability and corrosion protection.
Qty may be up to 100,000 of each.
Any suggestions?
Ed M.
Ed mumford
---
September 24, 2012
A. Hi Ed. The shoeboxes already have pretty good corrosion resistance by virtue of their G90 galvanized coating, but the mild steel tubing has none.
Some potential choices include electrocoating the tubing, and then powder coating both the tubing and the shoeboxes, or zinc-iron plating and black chromating, or black chrome plating, or possibly salt bath nitriding.
Black oxide is no more rust resistant than the oil or wax which you apply repeatedly, and is not an answer for durable outdoors corrosion resistance. Zinc-nickel plating with black chromate conversion coating might be a good answer, but hot dip galvanizing followed by painting (or powder coating) would offer the most corrosion resistance. Good luck.
Regards,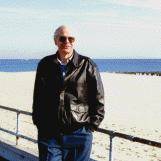 Ted Mooney
, P.E.
Striving to live Aloha
finishing.com - Pine Beach, New Jersey
---
---
Solution for really dark black electrodeposit?
February 9, 2015
-- this entry appended to this thread by editor in lieu of spawning a duplicative thread
Q. Can anyone recommend a solution that creates a really dark black electroplated deposit?
Julie Richardson
finishing - Houston, Texas USA
---
February 2015
A. Hi Julie. Black chrome can be formulated and operated in different ways, but some of it looks more like carbon black or fine wrinkle paint than chrome; this might be what you are looking for. There is also super dark black electroless nickel plating, the darkness coming from the sponge-like way it deposits, with the holes capturing the light ... but I don't know if this is commercially available or not, and it's probably not cheap.
Regards,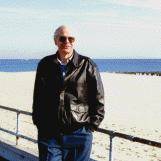 Ted Mooney
, P.E.
Striving to live Aloha
finishing.com - Pine Beach, New Jersey