Live! From beautiful Pine Beach New Jersey: Welcome to the world's most popular metal finishing website
topic 3076
Hardness in Electroless Nickel plating
1999
Hardness in ENi deposits Is the thickness of the deposit a factor for the as plated hardness of Electroless Nickel ? We plate mid-phosphorus nickel to 0.0005®, is this enough deposit or do we have to go higher ? Thank you in advance.
Enrique Segovia
- Monterrey N.L. Mexico
---
1999
The thickness of the nickel has no effect on the hardness on the nickel. But you get problem using a gauge to control the hardness. Because you must go in beside on the nickel layer for receive a good resultat and that be a problem with a thin nickel deposit. The hardness depend also if you use a heat treatment after electroless nickel. Regard,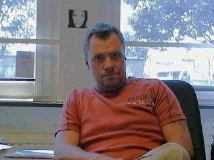 Anders Sundman
3rd Generation in Plating
Consultant - Arvika, Sweden
---
1999
What hardness do you intend to get? The high phosphor EN has a higher hardness than mid phosphor. Heat treatment increases hardness but decreases ability of the deposit to withstand NSS test.
Sara Michaeli
chemical process supplier
Tel-Aviv, Israel
---
1999
Enrique, A mid-phos electroless should give about 38 to 42 Rockwell C as deposited. When trying to get any characteristic from an electroless bath, whether it be hardness, corrosion resistance or wear resistance, you should really be looking at a 1.0 thou or 1.0 mil thickness. Otherwise, you just get the hardness of the base metal. Ray
Ray Delorey
- cambridge, ontario, canada


If you have a question in mind which seems off topic, please Search the Site