Live! From beautiful Pine Beach New Jersey: Welcome to the world's most popular metal finishing website
topic 3066
Aluminum Anodizing vs. Powder Coating vs. Kynar vs. Clear Coating
A discussion started in 1999 but continuing through 2018
1999
Q. Do you have test comparisons between powder coated aluminium vs. anodized railings in a salt air environment? Thank you.
PETER VOGRIC
- MASSAPEQUA New York
---
1999
A. According to our supporting advertiser, Southern Aluminum Finishing, which offers both, powder coated aluminum seems like a better bet in a salt air environment from a corrosion resistance point of view. However, if these are public railings likely to become worn or deliberately scratched with coins, knives, etc., I think that changes the equation because anodized coatings are wear resistant and difficult to remove.
Ted Mooney, P.E.
finishing.com
Pine Beach, New Jersey
----
P.S. : These steel pipe railings in Asbury Park are more than ready for replacement!
---
---
1999

Q. WHAT IS THE DIFFERENCE BETWEEN HARD COATING & HARD ANODIZING?

STEPHEN

[last name deleted for privacy by Editor]




- HONG KONG, CHINA





---

1999

A. No difference, Stephen. Just the terminology. Those terms refer to very heavy anodizing, about 0.002" thick, that is generally applied for wear purposes. The non-aluminum constituents in the aluminum alloy don't anodize "clear" like the aluminum does, with the result that thick coatings are generally grey to charcoal in color, are usually not considered decorative, and are usually not dyed as thinner anodizing often is.

Although there are specialty solutions like phosphoric acid, tartaric acid, and chromic acid that aluminum can be anodized in to produce coatings with specific properties, anodizing is most commonly done in sulphuric acid, about 12% by volume. The coatings are generally about 0.0002" to 0.001" thick and look, under magnification, like a honeycomb with millions of drill holes. If the aluminum is to be dyed to a color, rather than remain aluminum colored, the anodized component is immersed in dye, which is absorbed into the honeycomb. Then the aluminum is "sealed" by boiling in water (or with other solutions) to close off the top of the holes.

Part of the reason for various thicknesses is to afford more corrosion and wear resistance, but anodizing dyes don't generate highly saturated colors on thin coatings, so for very dark colors and black, the anodizing must be thicker. The particular aluminum alloy affects the thickness and suitability of anodized aluminum as a decorative finish because the non-aluminum constituents in the alloy discolor it. Anodized castings, for example, generally come out grey-ish and not very attractive.

Ted Mooney, P.E.

finishing.com

Pine Beach, New Jersey
---
---
(2003)
Q. I have anodized aluminum deck hatches on my 30-year-old sailboat. The aluminum is oxidizing and consequently has the anodizing flaking off. What is the process to re-anodize or powdercoat these hatches? They look ugly with all the black anodizing flaking off. Is powder coating a solution more durable for these hatches? I would prefer refinishing these hatches rather than purchasing new ones and discarding the old.
Thanks,
Ken Townsend
- Long Beach, California
---
2004
A. You may want to consider "Hard" Anodizing. This is different from standard anodizing. Unfortunately you can only do it in natural or black, but since black is what you are wanting this may work. Standard anodizing offers no real wear protection, but it is more of a finish. The hard process has similar wear characteristics as hard chrome, just a little better. The 1.2 ~ 2 mils thickness is usually enough for most applications, but can go on as much as 9 mils. At 9 mils the material will turn from black to almost a grey / whitish color. I hope this may help.
John Schmitt
racing components - Osceola, Indiana
---
---
2007
Q. Between anodized and powder-coated aluminium window frames for the home, which would be a better choice to withstand the rain and especially the strong, direct tropical sunlight in Singapore?
Jennifer Lee
- Singapore
---
A. Hi, Jennifer.
Both are widely available because neither is manifestly superior to the other for this application. But anodizing is rather limited in terms of truly lightfast colors, and white anodizing isn't available. If you like one of the bronze or champagne architectural anodizing colors, anodizing should prove outstanding, but they often don't suit people's taste for average residences.
Regards,
Ted Mooney, P.E.
finishing.com
Pine Beach, New Jersey
---
---
To minimize your searching efforts and to offer multiple viewpoints, we've combined some threads into the dialog you're viewing. Please forgive any resultant repetition or failures of chronological order.
---
---
How to tell anodizing from powder coating/painting
2002
Q. Could you please advice how one can tell whether aluminium profiles are anodised or painted?
Thank you,
Reshat Mansaku
- Tirana, ALBANIA
---


Aluminum How-To
"The Chromating - Anodizing - Hardcoating Handbook"
by Robert Probert
$89

2002
A. A very quick and non-destructive way would be to measure the coating thickness with an eddy current gauge. Even the best quality (Class 1 Architectural) anodizing is only required to be .0007" thick; whereas paint or powder would generally be about 3x that thick.
Ted Mooney, P.E.
finishing.com
Pine Beach, New Jersey
---
---
(2003)
Q. I am considering powder coating as a surface finish for some 6061-T6 aluminum I'm working with. I have been using black anodized aluminum without success. The parts I'm working with are used in optical assemblies made by my company, but the anodize is so brittle that it flakes off onto the glass when the assemblies are tested to our pneumatic shock standards. The parts are 2 pieces, one a 3 inch semi-cylindrical housing, tapered from a 3 in diameter to a 1.5 inch diameter, and a cylindrical carrier, 1 in in diameter. Both are 6061-T6 aluminum. I have heard that the powder coat treatment may cause heat damage, but I'm running out of ideas. My question is this: Is it reasonable to expect powder coat to be the solution to this problem?
John Chovanes
- Freeport, Pennsylvania
---
(2003)
A. Hi John. Anodizing generally will not crack except at sharp corners; this cracking is not so much because of the vulnerability of that area to abuse, but because the coating builds perpendicular to the walls. Look at the millions of successfully hard anodized pots and pans that don't chip or flake despite the abuse.
Is it possible that your parts have sharp corners which don't yet, but could, have a radius? Powder coating is subject to no or very little coating on sharp outside corners. Good luck.
Ted Mooney, P.E.
finishing.com
Pine Beach, New Jersey
---
(2003)
Q. Anodize or Powder Coat?
I have some 15" aluminum wheels... I want to polish (to a mirror!) part of the wheel, and leave the rest unpolished...
Two Concerns: Appearance & Cleaning / Brake Dust ...
Appearance: Part of the wheel will be polished. Which will protect it and keep it looking as shiny as possible, anodize or clear powder coat?
Cleaning / Brake Dust: With Powder Coat, I've been told the wheels will wash clean with a little water and pressure... I do want that, because the rims have many tiny boxes that are difficult to clean by hand / or polish...
Any opinions on chrome powder coat? Pics I've seen look nice. I read here that anodize & powder coat can be done, but I'm concerned with the polished aluminum turning hazy with both coats. True?
Thank you,
Rafael Ramirez
- Largo, Florida
---
A. Although my first choice for treating pure aluminum might be anodizing, fancy aluminum wheels are pressure cast and have lots of tramp elements in them which would turn the anodizing greyish instead of bright, so I'd rule that out. A clear powder coat is okay, or polishing the aluminum and clear coating it. They should be reasonably bright but won't rival chrome plating. This last option would be the brightest, by far, but is difficult and very expensive and must be done perfectly, and the wheels are then quite delicate.
Ted Mooney, P.E.
finishing.com
Pine Beach, New Jersey
---
2005
Q. I recently powdercoated wheels for my car, that I was told were T6. Did the powdercoat heat process damage or reduce the strength of my wheels to the point they could be unsafe? I'm not sure, but think the process baked wheels @ 375 °F for 45 min.
Bob Semsey
- Uniontown, Pennsylvania
---
January 20, 2010
A. I don't think your rims would be harmed at that temp. 6061 T6 aluminum is heat treated for 18 hours at a far greater temperature, somewhere around 500 °C.
Corey Long
- Allegan, Michigan
---
---
2004
Q. I've been asked by a client to help investigate finishes for an aluminum extrusion. The goal is a black (or dark bronze) finish that will have a 20 year outdoor service life without fading. Most competitors in the industry use a type-II anodization, but we're wondering if a powder coat solution would be better?
Your thoughts on this are appreciated.
Jason Schripsema
JSA - San Francsico, California, USA
---
2004
A. 10 years with no fade is a tough spec for outdoor furniture. If you go the anodizing route, I think that you would be better off with a 2-step (architectural anodizing) as it does not use dye, but literally plates a metallic ion in the anodize. For a dye operation, the most fade resistant dye available (they all have a numerical rating) would be mandatory as well as a very tightly controlled seal step for the maximum fade resistance.
Powder coat can be good, BUT, this also requires the selection of a properly formulated paint that combines both durability, UV resistance and weatherability.
Then there is the possibility of an unsealed, clear, type II anodize with a powder coat on top.
James Watts
- Navarre, Florida
---
2005
A. 20 YEAR NON FADING BLACK - USE KYNAR 500 COATING ON MILL FINISH ALUMINUM.
BILL FITZPATRICK
- LOS ANGELES, California
---
2006
Q. I'm trying to determine the best coating to use for alum extrusions that are exposed to the weather (sun, rain). The extrusions are used for window and doors applications. What finish is most durability, fade resistant, has multiple color options for customers, low chip resistant, cost effective.
Richard Bauer
manufacturing - Vista, California
---
2006
A. Kynar filled the bill until you said cost effective.
With the optimum material formulation, powder coat will probably be a good option. Realize that changing color will shut down your paint line for upwards of half a day unless you go the high tech way up front.
James Watts
- Navarre, Florida
---
---
2005
Q. What is the better finish for aluminum door frames in a saltwater aquaculture facility, anodizing or a fluoropolymer finish (Kynar). If anodizing, which specific type?
David Nelson
architect - Lawrenceville, New Jersey
---
2005
A. Sodium Chloride will gradually dissolve aluminum oxide, hydrated aluminum oxide, dichromate occluded hydrated aluminum oxide, and aluminum. Use Kynar.

Robert H Probert
Robert H Probert Technical Services
Garner, North Carolina
---
2005
A. Hi David,

What Robert says makes sense, doesn't it.

My only query is why Kynar? Why not PVC, which would be far cheaper and easier to touch up... I'm not au fait with paints, only with solid plastics.

But Kynar may give a better bond to the substrate, I just don't know.
Freeman Newton
White Rock, British Columbia, Canada
(It is our sad duty to
advise that Freeman passed away
April 21, 2012. R.I.P. old friend).
---
---
Anodize vs. powder coating for utility poles
2004
Q. There appears to be some dispute using anodized aluminum poles and fixtures for outdoor use in Fresno. During the summer months there is a high concentration of sunlight and heat. Usually we will see 60-90 days of over 100 degrees here. The standard colors used for these fixtures is either a dark bronze or black. It has been my observation over the past 20 years that anodized fixtures in lieu of powder coated tend to fade at a fairly fast rate. This leaves the poles and fixtures looking much older and cheap. Which process is better for Fresno? Powder coating seems to hold up better for this area? What are the pluses and minuses for both?
Thank You,
Jim Bedgood
electrical construction engineering - Fresno, California, USA
---
2004
A. Jim,
If you want to go with powder, the pretreatment and paint formulation is going to make the difference as to the cost and weatherability. Find a company that powder coats this type of/or similar equipment and look at a job that they did that's been in the field for a couple of years. If you can't find anybody that does it successfully with powder, I would take that as my answer, stick with the anodizer.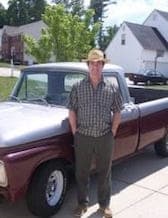 Sheldon Taylor
supply chain electronics
Wake Forest, North Carolina
---
2004
A. Sheldon's answer sounds good. I'd add that the fading of anodizing tends to depend on what color you want. If you want a vibrant color from the rainbow, the anodizer will need an organic dye to achieve it, and such dyes do fade in strong sunlight. But if you want an architectural bronze/champagne color, these can be achieved with stable inorganic metals that are very resistant to fading. And natural non-dyed anodized aluminum doesn't fade.
Every finish has a limited life so, while powder coating may well be better in Fresno, we must compare actual example to actual example. We're always dissatisfied with an actual example that has seen some years of exposure when it's compared to a catalog idealization :-)
Ted Mooney, P.E.
finishing.com
Pine Beach, New Jersey
---
---
Powder coating vs anodising on engine room deck plates
2006
Q. Greetings,
I am an engineer on a large yacht build project and urgently need information and advice on choosing a finish for the aluminium deck plates in the engine room. The yard has specified an anodised finish, but because of previous experience with anodising I am considering having the plates powder coated instead. In the past, oil, fuels and cleaning soaps have always left marks on the plates which are sometimes very difficult, if not impossible to remove. Should the anodising become chipped, this too is difficult to repair. The shipyard has never powder coated deck plates in the past and they are quite reluctant to undertake the process, but I think that powder coating will provide a better and more durable finish than anodising.
If anyone could please provide me with advice in this regard and also what I should specify to a company that would undertake the process of powder coating, it would be greatly appreciated.
Thank you. Regards,
Stuart Ribton
Project engineer - Netherlands
---
2006
A. There are a handful of letters in the archives from people who had railings powdercoated for a coastal environment and later regretted their decision. In the responses it is usually suggested that the prep work wasn't correct and/or the wrong type of powder was applied. More than once the suggestion has been made that the most resilient finish for an environment near salt-water (which your yacht would certainly quality as) is anodize followed by powder-coating.

Check through the archived letters before you make any switches to your current process - if nothing else they will alert you to problem areas you will want to discuss with your vendor before processing.

Good luck!
Jim Gorsich
Accurate Anodizing Inc.
Compton, California, USA
----
Ed. note:Threads about the option of sequentially BOTH anodizing and powder coating include: Letter 1245 "Anodizing as a pretreatment for powder painting aluminum extrusions", and Letter 41055 "Powder coating anodized aluminum parts". The search engine can find more.
---
August 24, 2012
A. Hi. If there are sharp corners, the anodize probably does chip. If edges are radiused, then it's far less likely to be a problem.
An anodized finish looks like a honeycomb; the dye (if applicable) is absorbed into the comb. After dyeing, the anodizing must be sealed, which completely closes off those openings. If not sealed properly, dirt can get into those holes and be almost impossible to scrub out. There are "seal quality tests" that you should run to ensure that the anodizing has been properly sealed. The most obvious initial test is that if the parts feel sticky, they're almost surely not fully sealed. Good luck.
Regards,
Ted Mooney, P.E.
finishing.com
Pine Beach, New Jersey
---
---
1998
Q. We are looking for information on the comparison between powder coating and type II anodizing in terms of durability and wear for indoor applications on aluminum handles. Thanks in advance for any assistance.
Laura Friedrich
---
1998
A. Hi Laura. For interior application, corrosion is unlikely to be an issue with either coating. And, unless the handles are used a lot more heavily than I can picture, I shouldn't think that general wear-through would be a major concern either.
An anodized surface is an aluminum oxide surface, and pretty scratchproof. It's hard to mark it with sandpaper when you're trying! So if you have a lot of concern over scratching, then the anodized surface is the winner. And if you want to retain the metallic look, anodizing wins again.
But if you want to disguise the metallic look, powder is better. Also powder is more versatile in being able to give you more and richer colors. The finish should also be less likely to fingerprint.
I think, in summary, for interior use it comes down to aesthetics more than engineering qualities.
Ted Mooney, P.E.
finishing.com
Pine Beach, New Jersey
---
March 16, 2009
Q. I am using a glass-bead-blasted sheet of 1/4" thick aluminum plate as a small table top. Which will be a more durable finish: clear anodized or clear powder coated? Or something else? I want it to look as close to natural aluminum as possible. Thanks, Ben
Ben Mickus
Architect - Brooklyn, New York
---
August 24, 2012
A. Hi Ben.
I'm not sure that there is a clear call on that one, but I'd probably go with anodizing.
Regards,
Ted Mooney, P.E.
finishing.com
Pine Beach, New Jersey
---
---
Some clearcoating solutions (adv.)
---
Most Robust, Long-Lasting Coating for Polished Aluminum Boat Parts?
March 28, 2013
-- this entry appended to this thread by editor in lieu of spawning a duplicative thread
Q. Hi All,

I have some aluminum swim step parts that I am reworking for a boat rebuild. Not sure of the alloy.

I want to polish the parts and coat them with the most durable, long-lasting, 'shiny' coating. I have been looking at clear powder coat and clear anodizing.

I hear the clear powder coat does not like to stick to the polished surface and may prematurely flake off.

I am also considering a clear hard anodize, but I hear the 'shiny-ness' of this finish is not as good as the clear powder coat.

Any thoughts / coating suggestions?

Thanks - Jack
Jack Wright
- Anaheim, California, USA
---
March 31, 2013
A. Hi Jack. You probably already realize that such parts are often made of stainless steel, and that high quality stainless steel is both better and more expensive than aluminum (no matter what you coat it with). Aluminum is no match for electropolished type 316 stainless steel.
But Sharkhide and similar coatings, or even a 2-part automotive clearcoat will improve the aluminum quite a bit.
The issue with powder coating is not exactly that it doesn't stick well to polished surfaces; more precisely, metals need a proper pretreatment before powder coating and these pretreatments tend to not be shiny clear, but "toothy" or opaque, which fights against your desire to retain a shiny finish. A clear Alodine or Iridite chromate conversion coating before clear powder coating should be pretty good though. Good luck.
Regards,
Ted Mooney, P.E.
finishing.com
Pine Beach, New Jersey
---
---
Anodizing vs. powder coating thickness issue for telescoping tubing
2002
Q. I have an anodized aluminum tube with a 180 grit finish that telescopes into another aluminum tube, with a bushing between the two. If I powder coat my product instead, and apply a textured finish to give it the feel of the 180 grit, does the powder coat plus finish add more/less/same to the aluminum bar as the anodizing? If it adds more, I won't telescope as easily, if less the tube may slip too much.
Thanks.
Mark Papas
- Los Angeles, California, USA
---
2002
A. Remember that powder coating has different properties than anodizing, including the fact that it's not as abrasion resistant. So you need to think about how and how often these tubes telescope.
The powder coating will be thicker. The anodizing is probably between .0002 and .0007" thick. Depending on what you specified, but half of that buildup is made good by aluminum consumed from the surface in the course of building the anodized film, so the "added" thickness would be half of that.
How thick the powder ought to be will depend on the service condition, etc., but it's probably, say, ten times as thick as the net gain from the anodizing.
Ted Mooney, P.E.
finishing.com
Pine Beach, New Jersey
---
2002
A. Mark,
There is a significant difference between anodizing, and powder coating thickness. Anodizing, typically, can range from .0002"-.002" While your powder coating is typically .010+"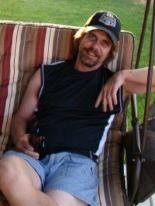 Marc Green
anodizer - Idaho
---
---
For corrosion resistance: hardcoat anodizing, powder coat, 2-part epoxy or other?
March 6, 2014
Q. In a corrosive environment, I am researching what will work better on aluminum. Hard shell anodizing, powder coat, epoxies, other? Can you provide clarity?
brad wagner
- Palm City Florida
---
March 2014
A. Hi Brad. If by a "corrosive environment" you mean acid or alkali or other chemicals, we'd have to know what environment you mean. But if you just mean severe service in a natural or salty environment like an oceanfront house or automotive exterior, and assuming that the metal has been properly pretreated, the general rule of thumb is probably that organic coatings like powder coating or epoxy will outperform anodizing. If wear or scratching are involved, anodizing will generally outlast organic coatings. Hardcoat anodizing, which I'll loosely define as anodizing of 0.002" thickness, is generally not considered decorative like thinner "Type 2" anodizing.
The reason so many different surface treatments are available is because each of them is better than the other alternatives under certain circumstances, and it is very difficult to say which is "best" without a really carefully described scenario. For example, powder or epoxy may not penetrate into recesses, crimped areas, etc.
Regards,
Ted Mooney, P.E.
finishing.com
Pine Beach, New Jersey
---
1 2
---


If you have a question in mind which seems off topic, please Search the Site