topic 3000
Problems in Gold plating
(1999)
We have been doing Nickel and Gold plating, for some time now.It is for Brass Watch cases. Normally we are asked to do about 6 microns Bright nickel and an over coat of 2-3 microns of hard Gold. We have been using Acid gold bath with Gold Concentration of about 2-3 g/l and pH 4.2 Recently we shifted to a new premises and the solutions were transferred in carboys and later transferred to our plating cell (Natural PP). As it is normal, we did Activated Carbon treatment of the Gold bath because we wanted to eliminate any sort of contamination due to diffusion of particles from the HDPE carboys. Suddenly we find that the cases are too dull after Gold but does not have any such dullness in Nickel. Did some hull cells but no haze in the operating region of 2 ASD. Any suggestions ? Chandrashekar.
Chandrashekar
- BANGALORE, INDIA
---
(1999)
Sounds like the carbon treatment removed all or most of the gold brighteners. I'd do an analysis of the gold bath and determine brightener levels, or contact the bath manufacturer and advise him of the problem. I'm sure a simple replenishment of brightener will address the problem. .........BOB
Bob Denney
avionics Tampa, Florida
---
(1999)
From personal experience I have found activated carbon treatment to cause similar problems, a dull finish. We filter our baths to help eliminate contaminations but generally stay away from the activated carbon. Also we have found that even slight adjustments in PH will make a major difference in appearance. Try lowering your PH to 4.0 or 4.1.
Michael Noel
- Newville, Pennsylvania, USA
---
(1999)
We are doing gold plating on watch cases in acid base bath having concentration of gold 3 to 4 grams per liter. we require to plate in the range of 0.1 to 3.0 micron thickness of gold. For this we run the show on assumption only keeping in mind approximate surface area of the article and then calculating the approximate weight of gold required to be deposited in achieving the required thickness.Is there any system that works automatically in the line and take care of the area to be plated and allow the required current to flow in the bath and switch off by itself after the required thickness is achieved. Thanks.
Rajveer singh
- New Delhi, India
---
(2001)
We think the active carbon treatment which you have given to your gold bath is a bit heavy. You should give 0.5grams carbon per liter of gold solution, as your gold bath is cobalt hardened you need to replenish it with nickel standard solution so as to get the required shining, this nickel standard solution is easily available with your vendor, always keep the PH of the bath between 3.5 to 4, check it twice a day while work is going on.
Rohan Jaipal
- Rajkot, Gujarat, India
---
September 28, 2008
Dear Chandrasekhar,
There is nothing strange, replenish your electrolytes with brightener and additives as specified by the supplier. Initially, please increase your bath density by increasing GPC concentration, and adding density correction salts.
Good Luck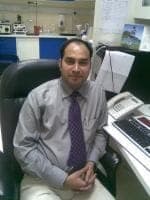 Shafiuddin A. Mohammed
metal coating shop
Dubai, United Arab Emirates


This public forum has 60,000 threads. If you have a question in mind which seems off topic to this thread, you might prefer to Search the Site