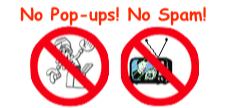 World's #1 finishing resource since 1989
Built on your Q&A's - Chime Right In
A No-Registration / No-Login Site
topic 29978
Best way to paint a cast aluminum boat stern drive
2004
Q. I would like to know of a preferred method of painting or coating my Volvo outdrive lower unit, which is aluminum casting.
If you are not familiar with stern drive power on boats, they are the used to transfer power from the boats engine to the prop and is usually submerged (in my case, in fresh water for 4 months each year). My drive has be power wire brushed to remove any failed paint.
Because I don't have access to a oven, the process would have to include air dry times between processed elements.
I have tried using zinc chromate primers and both lacquer and enamels for sealing and cover coats with little durability, usually lasting less than one season.
Any help you can provide would be greatly welcomed.
Thanks,
Dale
DALE B
[last name deleted for privacy by Editor]
boater - PITTSBURGH, Pennsylvania
---
2005
Q. To Dale B,

I have the same problem as you described for your boat (same aluminum outdrive, paint won't adhere). How did you correct it?
Donald H
[last name deleted for privacy by Editor]
- Syracuse, New York
---
2006
DON'T TRUST ADVISE FROM YOUR MARINA WHERE YOU ARE DOCKING YOUR BOAT. GET INFORMATION FROM THOSE WHO ARE NOT LOOKING TO PROFIT FROM YOU.
Jack C
[last name deleted for privacy by Editor]
- Sayville, New York
---
April 2008
A. Thanks, Jack. That's exactly what they're trying to do here. Got any? :-)
Ideally, the proper pretreatment of bare aluminum is actually a chromate conversion coating consisting of two steps: cleaning with an aluminum cleaner like Alumiprep 33 [affil. link to info/product on Amazon] and chromate conversion coating with a product like Alodine 1201 [linked by editor to info/product on Amazon] before painting. This is not something really safe for consumers, however, so you'd probably be best off trusting it to professionals.
A treatment that is not as good as chromate conversion coating, but better than sanded aluminum, is phosphatization. Commercial Naval Jelly [affil. link to info/product on Amazon], although designed for steel, will give your aluminum a bit of a phosphatization (I haven't tried it myself though). Good luck, and if anybody has tried it, please give us some feedback.
Regards,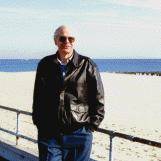 Ted Mooney, P.E.
finishing.com - Pine Beach, New Jersey
Striving to live Aloha
---
August 2, 2008
A. A brush coat of phosphoric acid and then a self-etching primer for aluminum should do the trick. Paint with a good quality marine paint and it should last for years...
Rich Poythress
- Boise, Idaho
---
April 24, 2009
A. DON'T use a wire brush on aluminum body drives. The metal will become impregnated into the aluminum. Use sandpaper or sandpaper flapper wheels only. Good Luck!
Richie Rich
- Laplata, Maryland
---
---
Zinc-rich primer on aluminum
August 28, 2019
Q. Dear all,

Several paint manufacturer salespersons told me that zinc-rich primer is not suitable for aluminium, but I can't find any good explanation why.
Zinc is a bit less noble than aluminum, so galvanic corrosion should protect aluminum. And as they are not very far in the galvanic scale, what I understood is that zinc should even protect aluminum longer than steel (for example), because the galvanic corrosion would be less intense.

May I have your opinions about that ?
Ludovic Dumont
- France
---
September 10, 2019
A. Zinc is more noble (less active) than aluminum. See the article on Standard Electrode Potentials in Wikipedia, for example.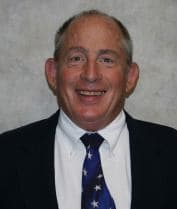 Tom Rochester
Plating Systems & Technologies, Inc.

Jackson, Michigan, USA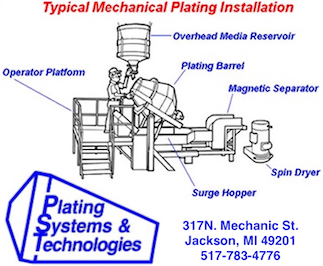 ---
September 16, 2019
Q. Mr Rochester, I understand how it works, but I do not agree that zinc is more noble than aluminum. Maybe it is for pure chemical elements, but alloy aluminum is more noble than zinc in all the literature I could find. Hence my question.
Ludovic Dumont
- Paris, France
---
September 2019
A.
I think you are correct about the location of zinc vs. aluminum in the seawater series, Ludovic. But there might be some other other possible issues. Sometimes in some situations like anaerobic conditions under bolt heads, things don't proceed the way you otherwise expected; and stress can produce galvanic hot spots to slightly shift things. Painting onto aluminum, like painting onto galvanizing can be problematic for adhesion, and require self-etching primers which your zinc-rich primer may not be. Some NASA technical reports show both organic and inorganic zinc-rich primers to be of some value on aluminum in some circumstances. But maybe they're not worth the effort and potential complications in general, and not as good as chromates?
In a Products Finishing column, Nick Liberto concluded his response on this subject with:

"Personally, I don't think that the zinc-rich primer will significantly improve the corrosion resistance of the aluminum. Coating some test panels with the subject materials and running salt spray testing will give you the answer you need. This way we don't have to depend upon theory alone to guide us through this problem."
Regards,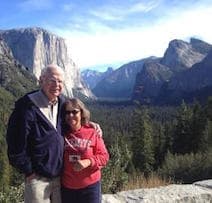 Ted Mooney, P.E. RET
finishing.com - Pine Beach, New Jersey
Aloha -- an idea worth spreading
---
September 16, 2019
Q. Thanks for the precisions Ted.
Actually my question comes from the fact that our customers start to impose their own painting systems, mostly with a zinc-rich primer. Our devices are blasted before being painted, and are made of aluminum and cast iron. The issue here is to decide if we paint everything the same way or not.
So even if there is no benefits for aluminum to be protected with zinc, I need to know if there is downsides to do so.
I understand it is a difficult question and I do not have the means to conduct a test to have a solid answer, so if somebody ever faced the same issue, please share your knowledge :)
Ludovic Dumont
[returning]
- Paris, France
---
September 2019
A. Hi again. Hopefully someone who does it regularly will respond. In the meanwhile, it seems that it doesn't hurt, and can help a little sometimes. But it is better to properly pretreat things, whether aluminum or cast iron, than to simply prime a sandblasted surface.
Regards,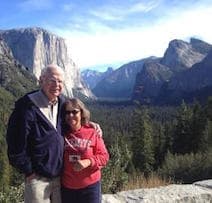 Ted Mooney, P.E. RET
finishing.com - Pine Beach, New Jersey
Aloha -- an idea worth spreading
---
September 23, 2019
Q. Hi.
In my experience,AL-painting pretreatment is trivalent chromium, but when you must mask part of workpiece where need corrosion resistant too. I suggest you'd better choose ANODIZING as the pretreatment.
For iron-painting the pretreatment Zn-Ni is better than Zn plating.
ANKA QIU
Anka - GZ CHINA
----
Ed. note: Readers may also be interested in letter 13648, "Painting a Mercuiser aluminum outdrive"