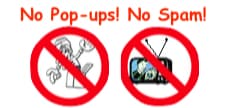 World's top finishing resource since 1989
Chime right in - No login req'd
topic 29955
How to brighten and restore copper ornamental roof dome
2004
Q. Hello. Recently I signed on to restore a huge copper dome ornament on the top of a very old building on Milwaukee's east side. It is very tarnished with the green patina, and I am trying to find a way to not only clean it all off, but make it shine to its full potential. I've been told everything from cola and seltzer water to ammonia. Would sandpaper ruin it's finish? Thanks.
Adam n
[last name deleted for privacy by Editor]
restoration artist - Milwaukee, Wisconsin
---
2004
A. Forget sandpaper. You can use next two solution systems:
Solution A: 250 gm ammonium carbonate/1 lit water; it removes dust, dirt and mineral layers.
Solution B: 1-2 % sulphuric acid; it removes corrosion products. Rinse well and carefully!
Good luck!
Goran Budija
metals conservator - Zagreb, Croatia
---
July 29, 2008
A. For the copper roof, I would have reached for a mild citric acid solution and some soap and water. Sure it's slow, but I think in this situation slow would be preferable.
Marc Banks
blacksmith - Melbourne, Florida
---
December 14, 2008
A. Hi. On the copper roof, the only way to get all the green off is scotchbrite pad w/water and Barkeepers Friend [affil. link to info/product on Amazon]. This will take a lot of elbow grease.
But don't use sulfuric acid on it. I work for Circle City Copperworks. Liver of Sulphur [affil. link to info/product on Amazon] and water is what we use to patina copper with. So sulfuric acid would end up adding another patina on top of the green, which could lift the green off, but it would mute the copper; so you would have to sand w/scotchbrite to make it shine and get the right color.
MATT PASSWATER
, Coppersmith
- INDIANAPOLIS, INDIANA
---
August 25, 2012
Hi. I'm sure that Matt is correct about the things he works with and is familiar with, like Scotchbrite, Barkeeper's Friend, and Liver of Sulphur.
But sulphuric acid has very little in common with liver of sulphur, and I'm very confident of Goran's judgement on that one.
For a number of other ideas on this, please see letter 31806, "Cleaning copper roofs".
Regards,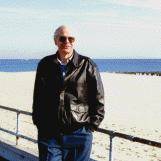 Ted Mooney, P.E.
finishing.com - Pine Beach, New Jersey
Striving to live Aloha
---
May 29, 2008
Q. Greetings,
I am a member of Daughters of The American Revolution.

I have a beautiful 24x28 approx. plaque that since 1909 has been outside near the sea, installed in a granite monument. The piece looks like mostly copper, but in a test spot could be made with an alloy (likely tin?) as is rusts over quickly at bare metal.





It is a relief piece of work with lots of detail and fine lines. I have not seen one quite like it. It is a pictorial of Richard Vines in the year 1616 who came to Maine in what is now Biddeford. It contains Richard Vines, Indians, Moose, fire, dogs, trees,food, animal skins, ships in the harbour and more.

Overall there is little green to be seen, but is overall blackened so that it proves difficult to see the work itself.
I would like to restore it so it may be viewed, and enjoyed by all. Are there any recommendations from the group that I might do this myself with advice from professionals? I have good luck in restoring bronze but this is a different thing.
There is a small budget to work with.
I have seen quite a few plaques, but this one is quite remarkably unique in the art/thought and time it must have taken to do it.

Thank you all very much for any suggestions to this project.

Kris Iovanna




hobbyist - Maine




---
July 29, 2008
A. I would suggest getting in contact with the Smithsonian for the plaque. Or finding a local college with an archeology department and query them on the restoration of the plaque, they will probably be able to recommend someone well qualified to bring it back to life. I would avoid doing it yourself due to the possible historical value.
Marc Banks
Blacksmith - Melbourne, Florida
---
2003
Q. I have a large and rather expensive outdoor fountain sculpted from sheet copper. It has been out of use and left in our back yard in a coastal (ocean) climate and is now highly oxidized with teal colored rust. Unfortunately, the company from whom I purchased the fountain a number of years ago is now out of business. What is available for consumer purchase/use to remove the corrosion and restore the original bright copper finish?
Dave Mastropieri
- Santa Maria, California, USA